Minamdang: A Detective and a Shaman work together to solve the crimes.
Cafe Minamdang is a very slapstick comedy in which every character wholeheartedly gets into the spirit of the situation, whether it's a fight against the odds or a hilarious magic trick. Cafe Minamdang is a puzzle drama that tells the story of a profile-turned-shaman and the customers he serves at the enigmatic "Minamdang" cafe.
The drama is based on Jeong Jae Han's popular web novel "Minamdang: Case Note". The drama is presumed to provide unique enjoyment than the web novel, such as introducing new characters and humorous development, tales of the potentially malicious cafe "Minamdang" and the customers who visit it.
The drama's leads are Seo In Guk and Oh Yeon Seo. Seo In Guk is playing the role of Shaman and Oh Yeon Seo is playing the role of a Detective. Seo In Guk is a South Korean singer and songwriter, who rose to prominence after winning a reality show in 2009. He is also an actor, having debuted in Reply in 1997.
Following that, he appeared in several shows, including The Smile Has Left Your Eyes, Doom at your Service, Shopaholic Louis, The Master's Sun, Abyss, The King's Face, Soundtrack#1, Navillera, and many more.
Oh, Yeon Seo, is a South Korean actress best known for her performance role in My Husband Got a Family. She appeared in several dramas, including Love with Flaws, Made for Each Other, My Sassy Girl, A Korean Odyssey, Come Back Alive, Jang Bori is Here, and many others.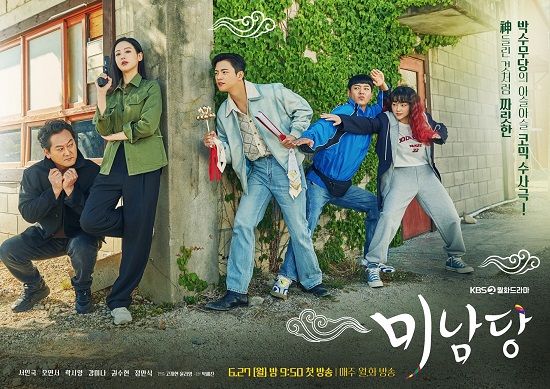 Café Minamdang" on KBS2 maintained its top spot among Monday-Tuesday dramas! According to Nielsen Korea, the July 12 broadcast of "Café Minamdang" received a 4.2 % average nationwide rating. This is a decrease from the previous episode's rating of 4.8 percent.
Synopsis Minamdang:
Nam Han Jun is a con artist, who uses high-tech surveillance to gather personal information and a detective military officer to sort things out. He and his henchmen set up a shop in Cafe Minamdang, where inclined fans await their turn. Only a select few make it that far.
Shaman Nam Han Jun is a con artist but his explorations into people's problems usually lead to the discovery of crimes and the capture of perpetrators.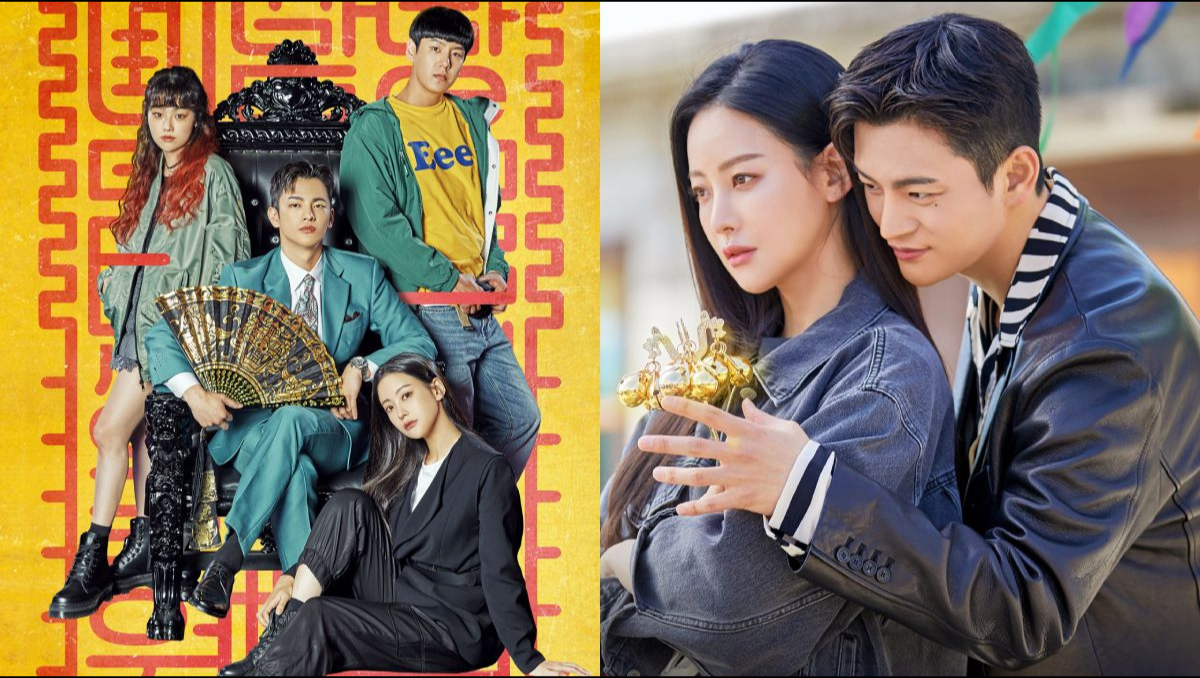 Han Jun shares the same keen reasoning skills as detective Han Jae Hui (Oh Yeon Seo). He used to be a police profiler, so he has a good sense of who the bad guys are. Han Jun is conceited and cocksure, but he consistently delivers.
Jae Hui has reasons to be optimistic as well. She is not only intelligent, but her resilience, inexplicable tempo, and quickness have earned her the reputation of being the Ghost of Yongjin Station. When Nam Jun perceives her trouncing some hooligans, it's love at first sight except it isn't.
They have met before, but he has no recollection of it. Oh approaches her over-the-top action sequences with vigor and a relaxed, unfazed gaze that can silence her fellow cops. She's a formidable opponent.
Han Jun, the specific rock-star mystic who writes amulets in squiggles rather than calligraphy, is played by Seo In Guk. Seo who excels in both serious and comedic roles appears at ease as Han Jun, an adorable and lovely but hilarious con artist.
The KBS2 drama also features a slew of talented actors who get to fully immerse themselves in their comedic roles. As Jae Hui's second in command, a detective who chooses easy cases and looks the other way, Jeong Man Sik is hilarious.
Nam Jun's accomplices include his younger sister Hye Jin (Kang Mi Na) and Su Cheol (Kwak Si Yang), Su Cheol flows a private detective authority, while Hye Jin is a brilliant hacker.
Directed by Go Jae Hyun and written by Park Hye Jin. The total number of episodes is 18. Only 6 episodes have been released so far and the 7th episode will be released on 18th July. Each episode will last approximately 1 hr and 5 minutes long.
Trailer: 
---
Read More: How Much Does It Cost To Dress Like A K-drama Lead Part Two
---