Night marathon is an awareness program to be conducted on October 2nd, 2022 at Vel Tech Institute of Science and Technology. The event will commence from 7 p.m. onwards.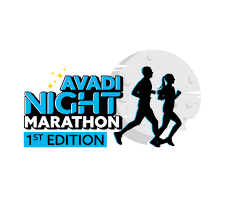 A great initiative to create awareness on drug abuse will be jointly conducted by the Avadi Police Commissionerate, including Velammal Nexus and Vel Tech educational institutions, and Chennai runners.
It is expected to be a sporting event for runners across Tamil Nadu to spread awareness about drug abuse.
The Chief Minister of Tamil Nadu had previously insisted on raising awareness about drug abuse. He wanted to make Tamil Nadu a drug-free state.
In line with this, the Avadi Police Commissionerate has been holding events to raise awareness about drug abuse. Also, the events motivated the local public to actively participate.
What is the main motto of the night marathon? 
The Night Marathon has a slogan that focuses on running to create a drug-free society in Tamil Nadu.Creating awareness about drug abuse can lead to a holistic environment.
This night marathon will be hosted by a media partner- The Hindu, Radio partner will be radio city, Refreshment partner- A2B, Sports partner- DECALTHON, Health partner- Sri Ramachandra medical centre, Photo/studio partner- Fifth Angel Studios.
Special mentors of the event are Dr.C. Sylendra Babu IPS, DGP of Tamil Nadu and Sandeep Rai Rathore, IPS Commissioner of police, Avadi Commissionerate.
All about the night marathon
A registration fee of Rs.200 is collected from the participants with the intention of donating it to the needy. The deadline for registration is 24thSeptember 2022 – 12 pm or as soon as slots fill up.
Three kinds of events will be hosted. One is a 5k and the other is a 10k and 21k marathon.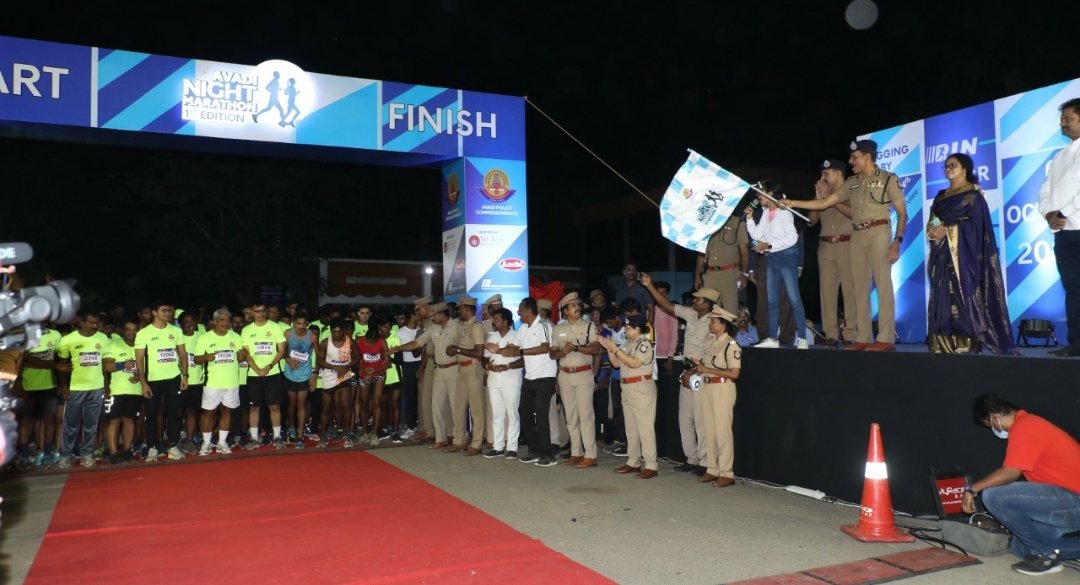 The 5K marathon is not on a timer. However, a 10k and 21k marathon will be assessed on timing. Age criteria for 5k marathon is 15 years and above whereas for 10 and 21k participants should be of age 18 and above.
Timings of the night marathon is scheduled according to the events. 21k marathon will start on 7.30 pm. 10k marathon will start on 7.50 and 5k marathon will start on 8.00 pm.
All the registered participants will be provided with T-shirts, water bottles, and other refreshments. For the winners, medals and certificates will be provided.
Aside from the night marathon, there are likely to be other cultural events to entertain the guests and the crowd. Runners will be cheered on by a group of cheerleaders.
The night marathon will be a call to action. An action to create a drug-free society in Tamil Nadu.
Read More: Eliud Kipchoge Breaks down Marathon World Record in Berlin
---
Read More: Former #1 Simona Halep provisionally suspended for the doping offence