After thirteen years since his last directorial ,Avatar released in 2009 – highest grossing film in history- more than $2.8 billion in global box office etc, James Cameron returns with the sequel Avatar 2, an another sci-fi saga .
Actor Sam Worthington and Zoe Saldana reprise their iconic character as Jake sully and Neytiri from the first film, now playing loving parents who have lived a peaceful life for more than a decade with the Omatikaya clan.Their utopia is suddenly threatened yet again by human forces, they are forced to travel over pandora and flee to underwater territory that is held by the Metkayina clan, Ronal (Oscar winner Kate Winslet in a reuniting with her Titanic director after 25 years) and Tonowari (Cliff Curtis).
With their new community ,they has to navigate this new life, all the while keeping danger at bay from the 'Sky People' who will stop at nothing to colonise Pandora, and make it the new home land for humanity as Earth is almost inhabitable.
Returning cast members- Sigourney weaver and Stephen Langand newer additions like Jack Champion,James Flatters, director James Cameron( Titanic, Aliens, Terminator2) promises in addition another spectacle for the ages, though his visionary mind already traces the development of three further Avatar sequels to arrive in 2024, 2026 and 2028.
A 3D film,an awakening movement that changed the global movie industry, as first of its kind of innovation to Avatar: The Way of Water, underwater concept with totally breathtaking performances, thanks to Cameron's unprecedented evolution of deep ocean researchs and expeditions to some of the world's deepest excavation.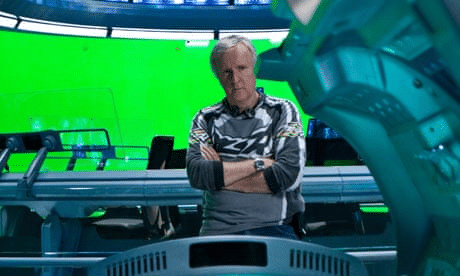 When they did Avatar, the characters were simpler, as was the story.Now, go a lot deeper, in terms of the heart and emotions as well.Fact that both Zoe and Sam are both parents now ; so a delve into the family dynamics and the responsibilities of having kids.
Building strong female characters
It was quite easy from the beginning to make Zoe's character, Neytri, because it was very strong in the first flim.But now, she has become a mother, so what's her social standing towards children and how much it has turned into different shape as struck between the other two alpha females . That determines not just within the film, but also the entire franchise as well.
As for Kate's character, well she goes into battle-I don't think she is a freebooter, because as it's in the trailer- she is six months pregnant, also she dont hesitate.She is on the move ,when her kids are in danger.
Infiltrate in the CGI & Visual effects
The delicacy that has being marmalade gives us permission when we're in the capture space to be as detailed and specific that we want to be.if you're just being generic, that's not the challenge that we want at this stage in our lives and carrers.
Under water captivating performances
The makers used a massive tank which functioned as the films' underwater "volume", as performance capture stages are known, which stood 120 feet long ,60 feet wide and 30 feet deep and holding more than 250,000 gallons of water.Cameron also used a revolutionary virtual Camera to create the specific shots, shoot scenes within his computer- generated magical world and shots and performances were just delivered to the visual effects expert at Peter Jackson's Academy Award- winning visual effects powerhouse Weta fx in New Zealand.
Finally, lets venture into James Cameron's World of flora and fauna and experience the under water life as never seen before .The audience definitely gonna have a splendid experience.