Bengaluru : Bengaluru is all set for a spectacle of a lifetime, as a Geminid meteor shower is set to emerge in Bengaluru on December 13 and 14, causing an amazing sky phenomena.. The meteor showers may be best seen in city's surrounding areas, such as Hessarghatta, Bannerghatta, Devarayanadurga, and Kolar.
The Geminids showers will peak between 2 and 3 a.m., with around 100 meteors reaching Earth.The city's Jawaharlal Nehru Planetarium is hosting an introduction to the night sky from 10 p.m. tonight until 4:30 a.m. Wednesday. The planetarium will charge Rs.500 per person, and those above the age of 13 are welcome to attend. Everyone will be able to see them all with the naked eye.
What exactly is the Geminids Meteor Shower?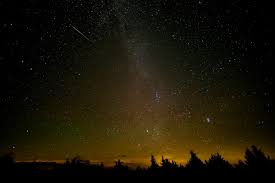 The Geminids meteor shower, which peaks around mid-December each year, is regarded as one of the best and most consistent annual meteor showers because the individual meteors are bright and occur in rapid succession. It is is noticed when many meteoroids lefts behind by 'rock comet' and 3200 Phaethon enters the Earth's atmosphere.
Meteors come from leftover comet particles and bits from asteroids. When these objects come around the Sun, they leave a dusty trail behind them.The Geminid meteor shower was known to be one of the most spectacular part of the year in 2020, as its peak coincided with the new moon.
The Geminids are the result of an asteroid. The dependable shower delivers strong meteors related with the asteroid Phaethon, a weird blue rock that behaves like a comet.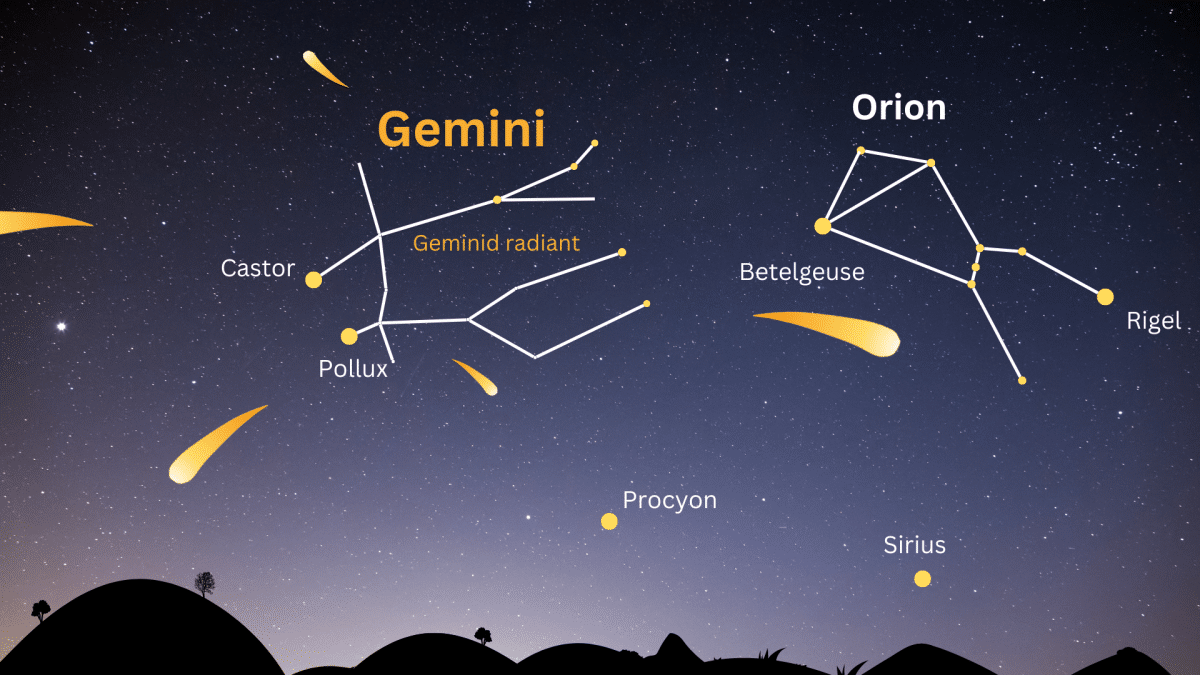 Every year, Earth travels through these debris trails, allowing the pieces to impact with our atmosphere and disintegrate, resulting in blazing and colourful streaks in the Skywatchers can view up to 150 meteors per hour at peak times when there is no interference from moonlight, according to the American Meteor Society (opens in new tab). However, this year's Geminids will be interfered with by the 70% lit moon, which will overshadow fainter meteors meteor shower generally occurs during the time period of November 19 to December 24. The Geminids have been active this year since December 4 and will terminate on December 17.
Tips to view the Geminid Meteor Shower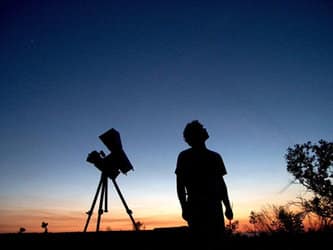 Meteor shower will be gracing the city sky today in the areas of Hessarghatta, Bannerghatta, Devarayanadurga and Kolar.Here are some of the things you need to know :
When you arrive at your desired location, look for an area devoid of buildings.
Try to find a place which is outskirts of the city, so that you won't face barrier of large buildings and lights
The witness depends on the amount of clear sky the place is having.You might come across a cloud sky.But if you are lucky enough you will be able to look out for atleast 30 to 40 meteors lighting up.
Arrive 30 minutes before the shower begins to accustom your eyes to the darkness.
This year, you will be able to watch the stunning cosmic phenomenon without the use of any apparatus.
Fortunately, you won't need any special equipment. Even telescopes are not advised since they restrict the field of view.
Geminid meteors can be observed in a variety of colours, including white, yellow, blue, and green. They can also be shot with a DSLR or even a smartphone.
To find Geminid meteors, avoid looking directly at Gemini, as the shooting stars will be visible across the night sky. Keep your eyes moving across the adjacent constellations because meteors closer to the radiant have shorter trains and are more difficult to notice. If you simply stare at Gemini, you may miss out on some of the more stunning Geminids.
Despite the fact that 100-150 meteors will pass by in an hour, the Weather Channel predicts that individuals in Bengaluru will not be able to see them all due to light pollution.
---
READ MORE:Never-before-seen crystals found in perfectly preserved meteorite dust