Table of Contents
On September 11, our Sun delivered a double whammy of solar activity, raising concerns about possible repercussions on Earth. Two powerful M-class solar flares erupted on the Earth-facing side of the Sun. The second of these flares triggered a substantial coronal mass ejection (CME), an event that released a massive amount of solar material into space. This solar spectacle centered around the sunspot region AR3429, which had recently rotated into view from Earth's perspective.
Earth in the Crosshairs
Initial observations hinted at the potential for the CME to impact Earth, possibly sparking a solar storm. Researchers at NASA's Solar and Heliospheric Observatory (SOHO) closely monitored the situation. SOHO's coronagraphs captured vivid images of the fast-moving CME emerging from the heart of the solar flare. It seemed as though Earth might be in the CME's path, but as more data poured in, a different scenario emerged.
A Narrow Miss
Advanced NASA modeling came into play, refining predictions about the CME's trajectory. While scientific models are highly accurate, they can't offer absolute certainty when it comes to the intricate dynamics of solar flares and CMEs. Nevertheless, the latest data and models pointed to a reassuring conclusion: the CME was likely to bypass Earth.
The Unpredictable Sun
Despite the diminished threat from the earlier CME, the Sun continued to exhibit its unpredictable nature. Shortly after the initial solar flares and CME, another solar flare erupted during the night of September 11. This solar flare registered as an M1.1-class event, though it remained uncertain whether it had also unleashed a CME.
What was apparent, however, was the impact of the extreme ultraviolet radiation generated by this solar flare. It triggered a widespread radio blackout that affected extensive areas of North America and the entire South American continent. The ramifications of this disruption were significant, touching various sectors that rely on low-frequency communication channels.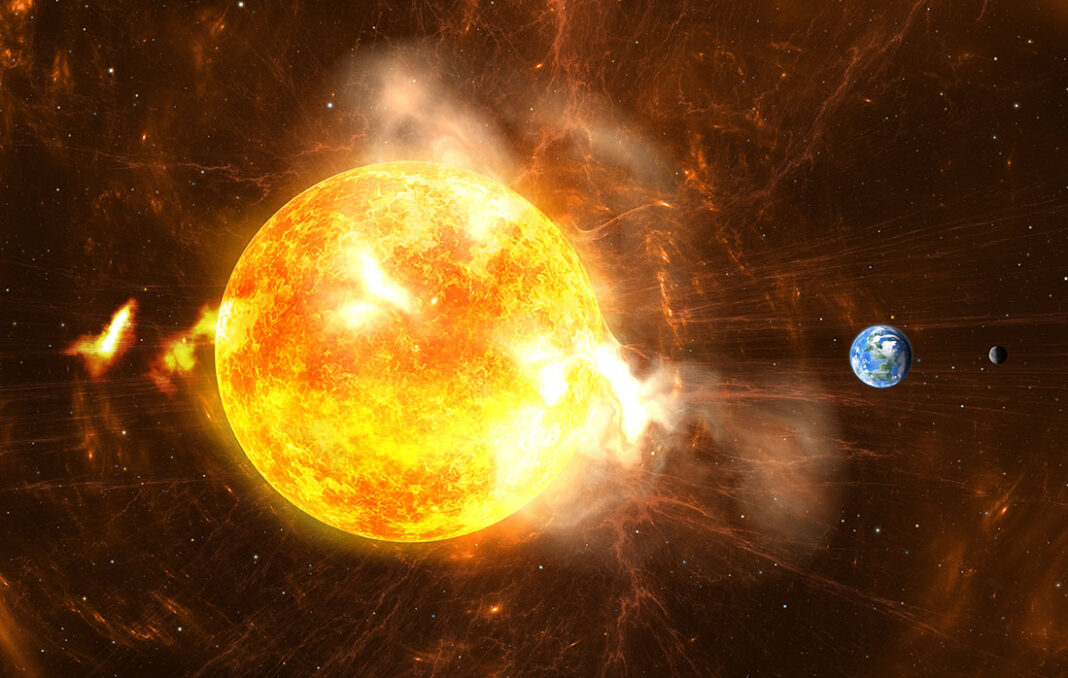 A Compounding Issue
To compound the situation, another radio blackout event occurred at 10 AM on September 12. This time, the blackout affected regions over Australia, New Zealand, and the eastern part of China. While the exact source of this blackout remained a mystery at this stage, experts anticipated that it was the result of yet another moderate M-class solar flare. This ongoing shortwave radio blackout prompted individuals working with low-frequency wavelengths to exercise patience until the effects of the solar radiation had passed.
As solar observatories continued their vigilant monitoring efforts, their primary objective was to determine whether additional CMEs had been generated during these solar flare eruptions. These observations and data collection were vital in providing timely updates and forecasts regarding future solar storms.
Solar observatories across the globe remained on high alert, closely monitoring solar dynamics. Their mission: to provide continuous updates and forecasts to safeguard against potential solar disturbances.
The Sun's Dynamic Nature
While the specific CME arising from the September 11 solar flares appeared to spare Earth, the Sun's activity continued to pose challenges for our planet. Solar flares, exemplified by the M1.1-class event on the night of September 11, showcased their potential to disrupt crucial communication systems. The vigilance of solar observatories and scientists remained indispensable in tracking and comprehending these solar phenomena, ensuring that timely warnings and information could be disseminated to mitigate potential impacts on Earth's technological infrastructure and space weather-dependent activities.