Bharat Jodo Yatra, launched by the Indian National Congress's former party chief Rahul Gandhi on September 7 at Kanyakumari, completed 30 days covering 700 kms across Tamil Nadu, Kerala and Karnataka.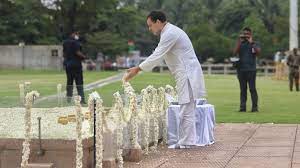 Rahul Gandhi, after paying homage to his father and former Prime Minister Rajiv Gandhi in Sriperumbudur, started the Yatra in Kanyakumari, where Tamil Nadu Chief Minister M.K. Stalin, Chhattisgarh CM Bhupesh Baghel, and Rajasthan Chief Minister Ashok Gehlot were present.
Bharat Jodo Yatra: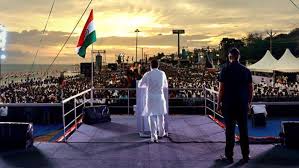 It is a mass movement launched by the Indian National Congress. The yatra's goal is to combat economic problems and political centralisation, and to ensure that all people's demands and concerns reach New Delhi.
Bharat Jodo Yatra's logo, slogans: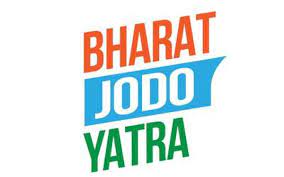 The congress created a logo and website for the yatra. The slogan for the nationwide foot march is "mile kadam, jude vatan" (walk together, unite the country) "Berozagari ka Jaal Todo, Bharat Jodo" (break the web of unemployment, unite India).
The Congress party also released the anthem of the yatra.
Timeline of Bharat Jodo Yatra: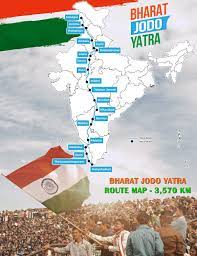 The distance from Kanyakumari to Srinagar is 3,570 kilometres. The yatra was moved in two batches. One from 7:00 a.m. to 10:30 a.m., and the other from 3:30 p.m. to 6:30 p.m. The yatra will cover 12 states and two Union territories. It will take approximately 150 days to complete.
On September 6, Congress President Sonia Gandhi joined the Bharat Jodo Yatra in Karnataka's Manday district to support Rahul Gandhi's yatra. The participation and response of the top leadership to the yatra reinforced the congress's commitment.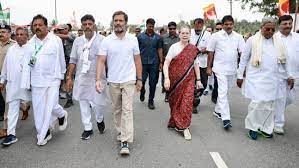 Rahul Gandhi walked alongside slain journalist Gauri Lankesh's mother Indira and sister Kavita in the Karnataka leg of the Bharat Jodo Yatra on Monday.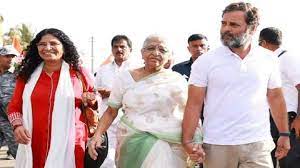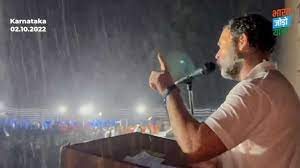 credits: indiantvnews.com
The Bharat Jodo Yatra now completes 30 days, covering a distance of over 700 km, and in the next 120 days, the Congress is not only hoping for a political revival but also repackaging Mr. Gandhi as a people's politician.
Read More: https://asianatimes.com/fifth-grader-andres-valencia-creates-jaw-breaking-6-figure-artworks/