"At around 11 a.m. on Thursday, the accused Sanjit Dash, a BSc graduate, stabbed his spouse Saraswati (36) many times with a kitchen knife at their home in Ghatikia, Bharatpur police limits."
The event occurred on Thursday in Bhubaneswar when the defendant, Sanjit, requested Rs 1,000 from his spouse to purchase narcotics, which she denied, resulting in a fight between the couple.
The quarrel quickly escalated, and Sanjit assaulted his spouse Saraswati with a knife in a fit of rage. Saraswati, who was critically injured, bled excessively and died on the spot. Sanjit's minor daughter interfered to stop him, and he retaliated by attacking her as well.
Sanjit's brothers Manjit and Ranjit, who live nearby, hurried to the site after hearing her screams, only to find Saraswati dead and her 6-year-old injured.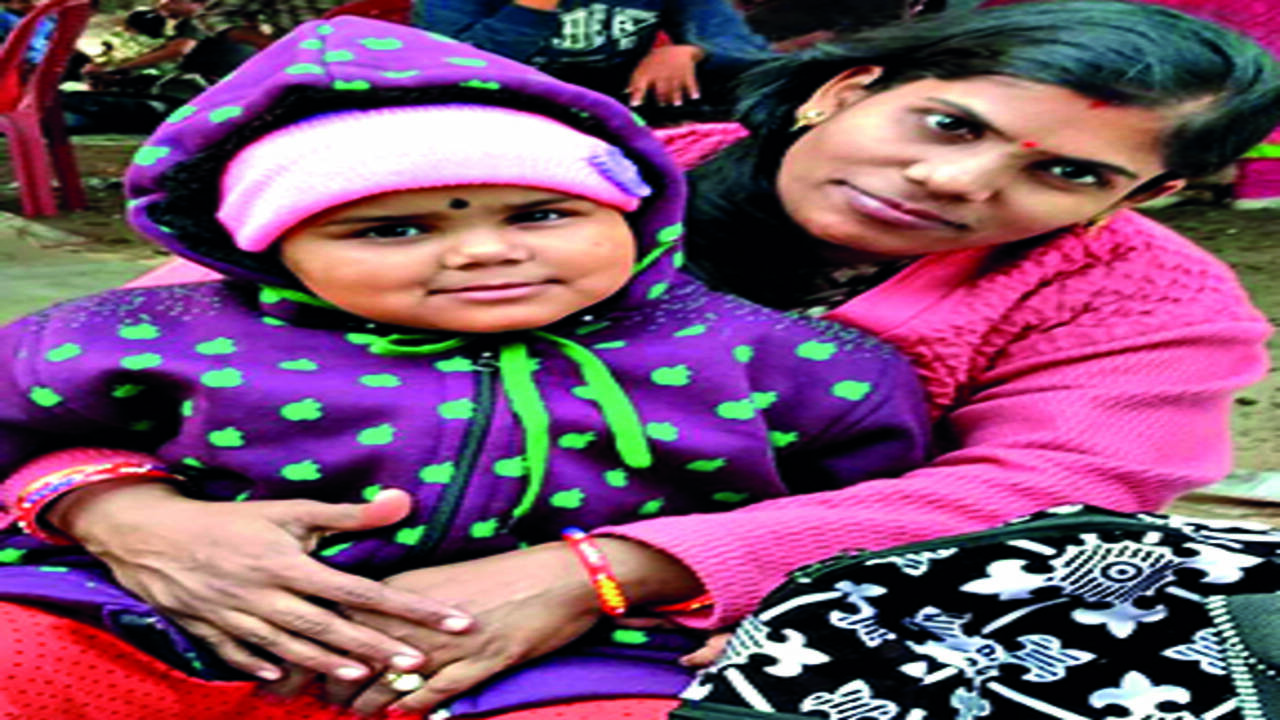 Sanjit's older brother Ranjit lives on the second level of the same building, while his younger brother Manjit lives on the ground floor. Kanaklata Dash, their mother, lives with Manjit.
Kanaklata called the couple to offer them food, but Sanjit kept hanging up on her. Kanaklata watched Sanjit leave the building while she was walking to his apartment on the first floor.
Sanjit told his mother that he had slain Saraswati and assaulted their daughter, but that she was still alive. He also asked her to report the crime to the authorities. The small girl was taken to the hospital and is said to be in stable condition.
Sanjit was walking about Ghatikia after committing crimes when he was apprehended by Bharatpur police. According to police, the accused stabbed his wife many times, and the weapon used in the crime has been recovered.
Sanjit was unemployed, while Saraswati worked as a nurse in a private hospital. Saraswati gave birth to a baby girl four days ago. Jalaja Ballav Dash, his uncle, recalls fighting with his wife over the cash needed to purchase brown sugar.
He used to abuse his wife for money, according to the family statement. Sanjit was admitted to a drug rehab centre a few months back, but he was unable to overcome his addiction.
The accused has been arrested, according to Bhubaneswar DCP Prateek Singh. Since the event, he had remained missing.
---
Read More: Heinous Crime in Kerala: Human Sacrifice and Witchcraft
---
Read More: Special NIA Court: Mere Possession of Jihadi Literature isn't a Crime
---