The US president, Joe Biden,  has announced pardon for all the convicts arrested for the possession of Marijuana. Biden has stated that his decision is for his people who would otherwise be denied of many facilities like housing, jobs and education owing to their criminal records.
In accordance with federal law and D.C. statute, he is adopting executive action to forgive anyone found guilty of simple marijuana possession. Senior government officials told media on a briefing call that the pardons will be issued through an administrative procedure that will be devised by the Justice Department and will apply to nationals and legal permanent residents. Between 1992 and 2021, hundreds more persons were found guilty of simple possession under federal law than under D.C. laws, according to the officials. During his campaign, Biden made a vow to take the measure. However, as most convictions take place at the state level, it is up to each governor to grant pardons. The ruling comes as legalization initiatives are on the November ballots in five states: Arkansas, Maryland, Missouri, North Dakota, and South Dakota. Both the recreational and medical use of marijuana are now legal in 19 and 38 states, respectively. The president's declaration of a marijuana pardon will be "expeditiously administered," according to the Department of Justice, while Secretary of Health and Human Services Xavier Becerra said he is "looking forward" to focusing on the separate cannabis scheduling study that is being ordered.
Despite a requirement in federal law that the director of the Office of National Drug Control Policy "take these actions as are required to oppose any attempt to legalize" Schedule I substances, White House Drug Czar Rahul Gupta acknowledged marijuana's "medical benefits" and refrained from opposing more widespread legalization when questioned. The legalization of marijuana has been handed to parliamentarians by Costa Rican President Rodrigo Chaves Robles. Three out of every five American people chose national marijuana legalization, according to a recent poll, and over half believe that it should be a "top" or "key" congressional priority.
The opinions nationwide
No one should go to jail for using or owning marijuana, as I have argued during my presidential campaign. Too many lives have been ruined and people imprisoned for behavior that many places no longer forbid due to marijuana possession laws, in a statement, Biden stated. He stated that the existing marijuana policy has complicated many lives and his people had to suffer, with this he also promised to review and reform the marijuana policy. A lawmaker from Missouri voiced her reservations about the marijuana legalization measure that will be on the November ballot. The States Reform Act is indeed the greatest method to address the cannabis issue while upholding both Constitution and state sovereignty, according to Rep. Nancy Mace's tweet. Scott Cleveland, an independent running for the Senate from Idaho, stated during a debate that the legalization of marijuana in New Mexico is partially to blame for the state's resemblance to a "third-world country" and "an edition of the Walking Dead." Chris Jones, a Democrat running for governor of Arkansas, stated on Twitter that ballot initiatives "provide a chance for Arkansans to get a place at the table." We have the chance to move closer to a fair and just cannabis market this year. Every voter in Arkansas does have the right to cast their ballot as they like, as it ought to be!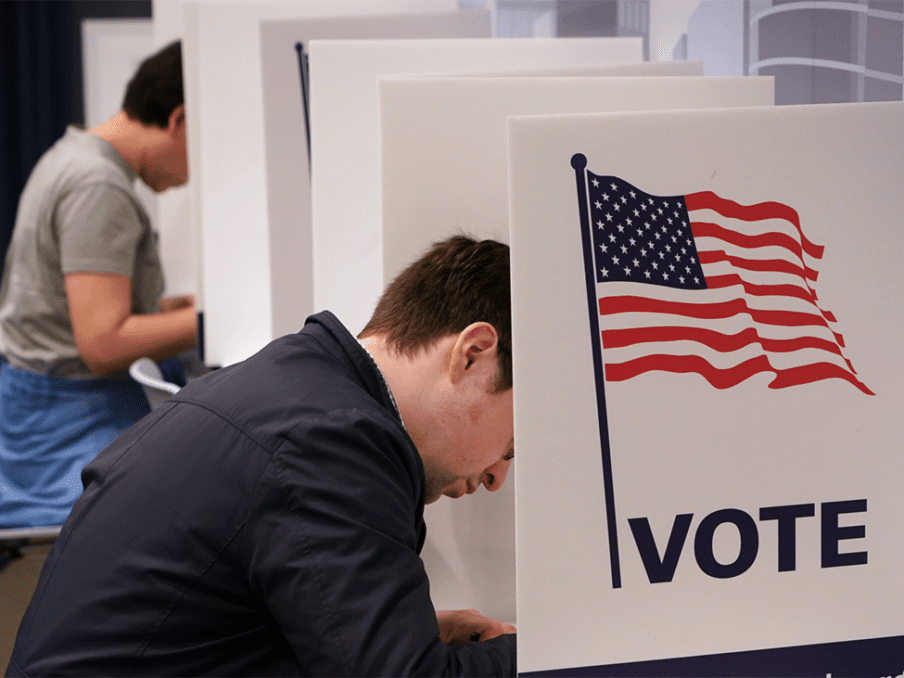 The motive?
Following a Morning Consult poll from mid-June, Biden's popularity rating across voters 18 to 29 were 52%, while 41% disapproving — a perilously close margin for a Democratic leader. According to the poll, only 43% of youth Democrats believed Biden has been following the pledges he made during the 2020 campaign, compared to 60% of Democratic voters overall who agreed. Following this, Biden showed support for young voters with policy gestures. He proposed a targeted scheme to forgive up to $20,000 of eligible applicants' student loan debt. Republican governors are taking the program to court. More young people might vote in November as a result of the news. Next month, voters will cast ballots on marijuana-related initiatives in a number of states and municipalities; these initiatives may encourage more young people to cast ballots.