US President Joe Biden introduces an outline to his anti-crime plan that is set to reduce gun violence. President's intention is to allocate $37 billion funds to fighting crime.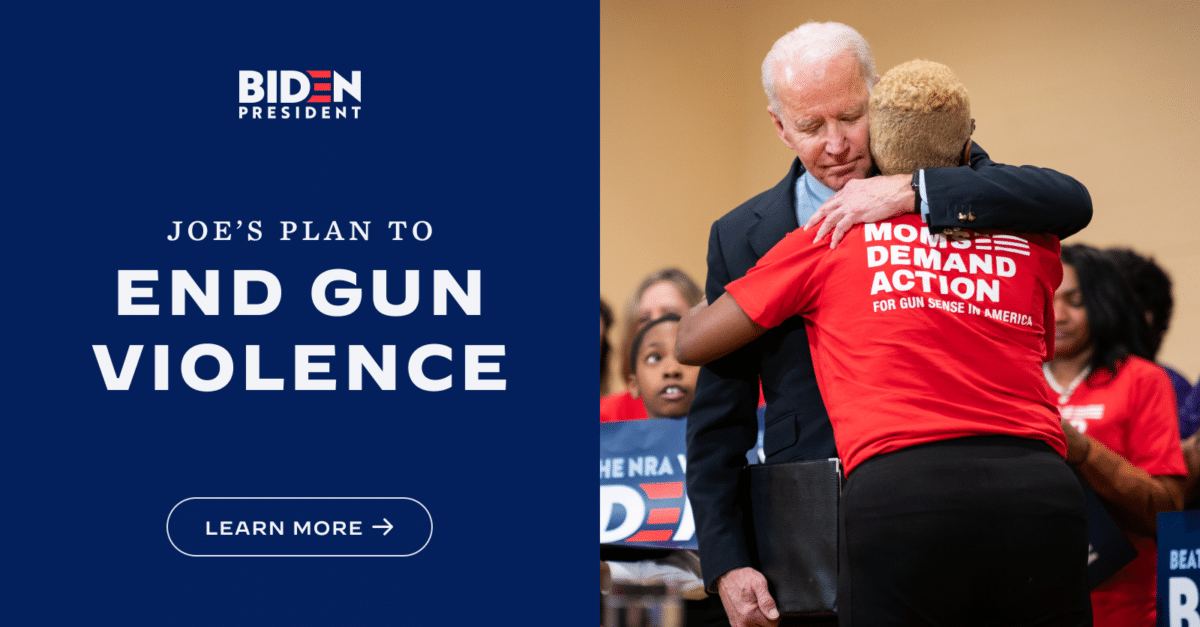 President of the United States, Joe Biden is set to detail an anti-crime plan in the United States of America. He proposes to spend $37 billion on efforts dedicated to fighting crime in the country.
As a part of his 2023 budget request, President Joe Biden believes it essential to dedicate this large sum of money to various measures to help eradicate crime. With an emphasis gun violence. On Thursday, the White House detailed the president's plan to do the same.
The administration has since released a framework of Biden's "Safer America Plan". Its details include the boosting of the number of police officers in the police force. It also details providing new resources for court systems as well as community services. Finally, funding anti-violence programs across the United States.
The Safer America Plan.
Explicitly, the budget of Biden's Safer America Plan is divided into a few components. It calls for allocating nearly $13 billion over the course of five years to hire and train a new set of approximately 100,000 more police officers.
The anti-crime fund is also set to provide roughly $3 billion to clearing case backlogs. This is done to specifically help communities to clear cases that do not move forward in their justice systems. There is also a special emphasis on investigating and solving murders, and possibly abolishing gun violence.
Further, Biden has also proposed another $15 billion for community services. This money will be specifically allocated for the funding of various community services through a 10-year program called "Accelerating Justice System Reform"
The White House has also stated that more will be spent on mental health and substance use disorder services; crisis responders, violence interrupters as well as social workers. They believe that by spending more on these resources the burden on the police force will be released.
Biden looks at community level change.
The grants are expected to permit and encourage states and cities to reduce and disrupt violence at the community level. The budget will provide an additional $5 billion to analyse and evaluate how effective different crime programs are practically.
Biden tests positive.
However, the plan to discuss and detail Biden's plan did not go according to how it was anticipated. Biden had scheduled a trip to Pennsylvania to pitch his plan to the Congress. However this plan was canceled as the President tested positive for Covid. He was apparently showing "mild symptoms" as per the White House press secretary Karine Jean-Pierre.
Biden was set to propose his plan in Wilkes University. Instead, he spoke on the phone to the state senator, mayor and representatives. Sen. Bob Casey, D-Pa., later tweeted that Biden seemed healthy and in good spirits and is looking forward to him coming back.
Is the plan realistic?
The plan to fund the eradication of violence in America seems like something that is of utmost importance at this moment. However, there is a possibility that Biden's plan is more aspirational than realistic. According to Ben Gittleson, Mason Lieb and Morgan Winsor from ABC News, the anti-crime budget is aspirational as it is for fiscal year 2023. The fiscal year for the US Government begins in October. Further, this budget essentially needs to be approved by the Congress.
They further mention that budgets like these are usually created ambitiously by leaders but the chances of them actually taking shape are rare. Many presidential administrations in the past have made large, ambitious budget requests like Biden's, however, most of them never come to fruition or are whittled down to something minimal.
The world is facing a crisis of rising crime, rising temperatures due to climate change and many more worrisome conditions that need to be addressed and worked on immediately. It is in the hands of political leaders to make proactive realistic plans to tackle these rising issues.