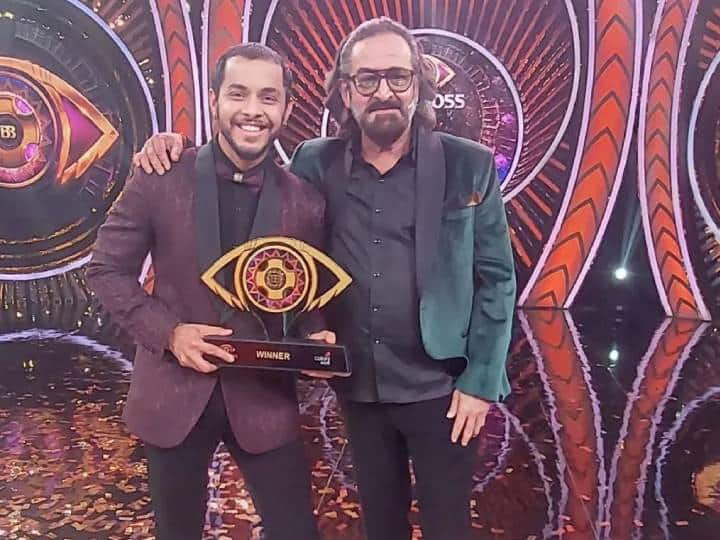 After impressing fans with their twists and games, the Bigg Boss Marathi season 4 winner has been declared. Akshay Kelkar, who got popular for his performance in the season, lifted the trophy, while Apurva Nemlekar bagged second position, whereas Kiran Mane, Amruta Dhongade, and Rakhi Sawant secured third, fourth, and fifth positions respectively.
Kelkar lifted the trophy winning a sum of 15,55,000 and a gold bracelet from the sponsors. In addition to that he won Rs. 5 Lakhs for being the "Best Captain" of the house. Apurva was the first runner-up, and Kiran Mane came out of the Bigg Boss house as the second runner-up. Amruta Dongande was 4th on the winners' list and Rakhi Sawant was 5th but managed to walk out with a briefcase of 9 Lakhs.
Rising to fame with the TV Show Nima Denzongpa, Akshay Kelkar was praised for his strong performance in Bigg Boss. Some even called him the strongest player in the house. Called the "Angry young man" on the show, Kelkar entered the show 3 months ago as one of the most popular contestants. He made headlines by being part of fights and controversies during his time in the house. Being called out for his "superiority complex" many times by Manjrekar, Kelkar was also applauded for being a "fair" player.
Before the winner was announced, Nemlekar set the stage on fire with her dance performance of the song Mere Dholna'. Apart from winning the trophy, Akshay also received ₹15,55,000, a gold bracelet, and a 5 lakh cheque. Apart from this, Akshay also won the Finolex Pipes captain of the season award on Grand Finale. The theme and concept of this season were All is well, which meant that "hope" that everything would be fine.
Read More: – Apple's long-rumored mixed-reality headset may release this spring