The movie, starring Rajkummar Rao and Bhumi Pednekar, revolves around the concept of marriage, where a man and a woman get married to hide their individual's homosexuality. But before 'Badhaai Do', Bollywood had portrayed the LGBTQ+ community through its lens.
Depictions of the LBTQ+ community have already existed in Bollywood since more than 100 years ago. But the representation of the community has varied from time to time.
Bollywood's approach towards the LGBTQ+ community
There have been a lot of misguided portrayals in Dostana (2008) or Mastizaade (2016) and many more as a tool for mockery. While several mainstream movies still depict LGBTQ+ people in a stereotypical way, there are some existing Bollywood movies that portrayed the LGBTQ+ community practically and with correct sensibility.
Here are some Bollywood movies which depict LGBTQ+ community in real way:
Bomgay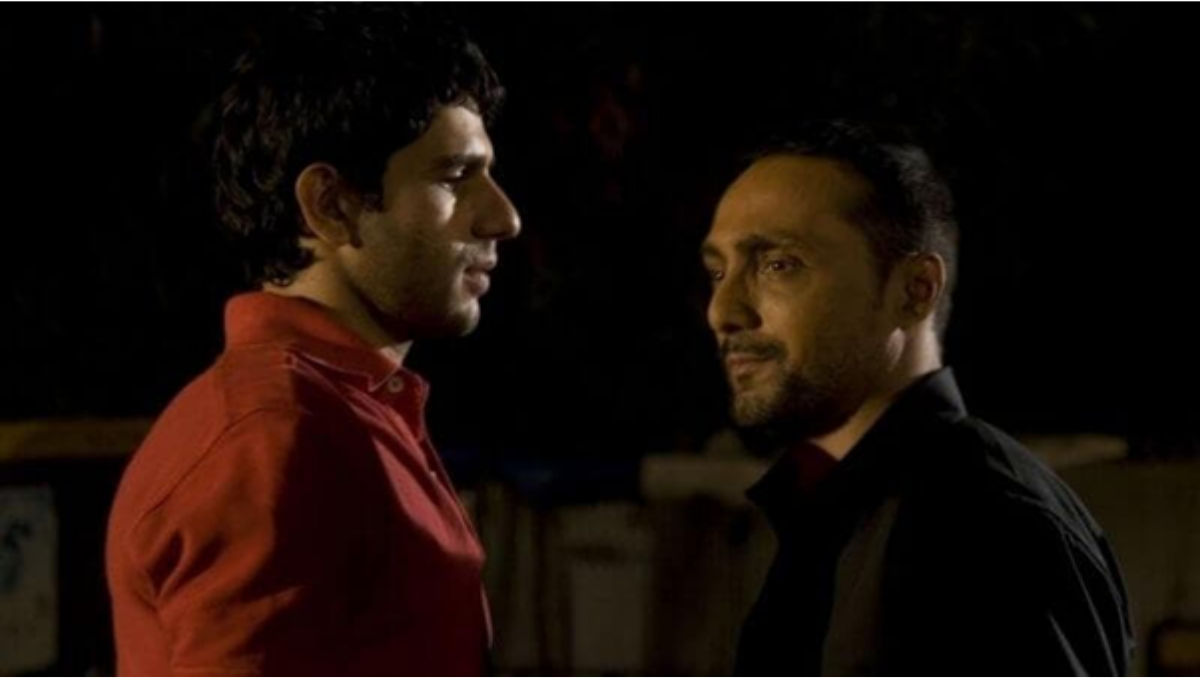 The 'Bomgay' released in 1996 and was the first Indian gay movie directed by Riyad Vinci Wadia and Jangu Sethna, starring Rahul Bose.The movie was a short movie and based on the gay poetry of R. Raj Rao. The poetry consists of six vignettes in total that depict the underground and twisted nature of the gay identity in an urban city of India.
Margarita with a Straw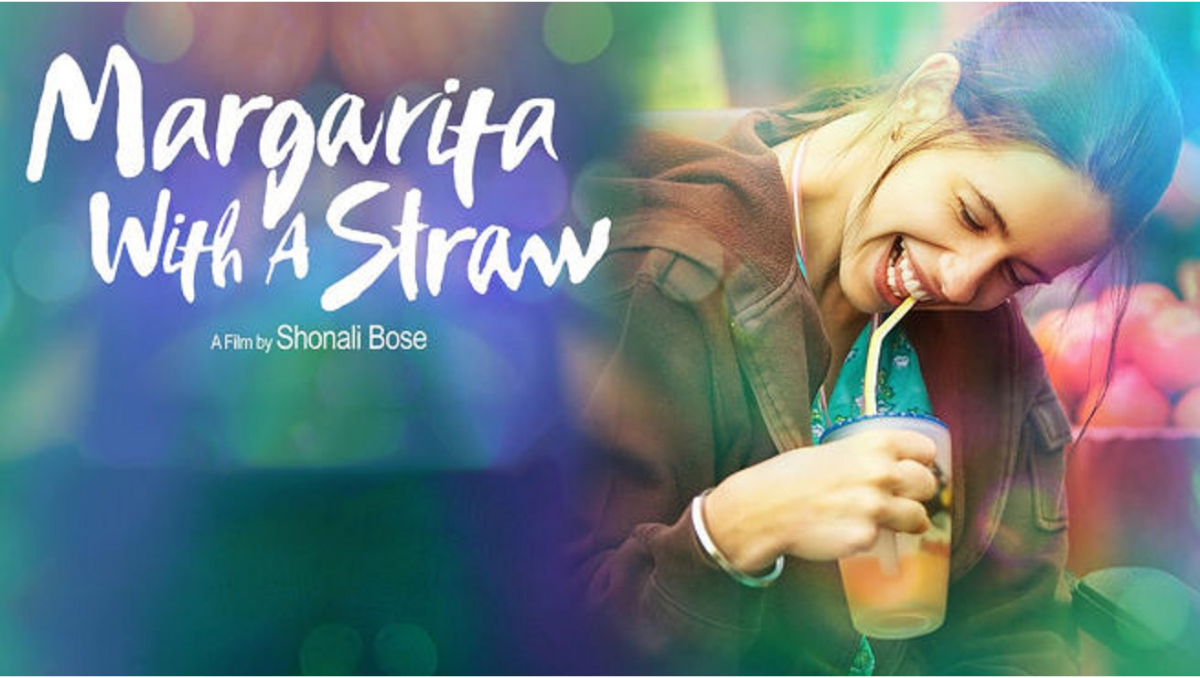 This 2014 film, starring Kalki Koechlin is about a young woman who falls in love with a same-sex man but is also attracted to a young man. It is a story of self-discovery.
Aligarh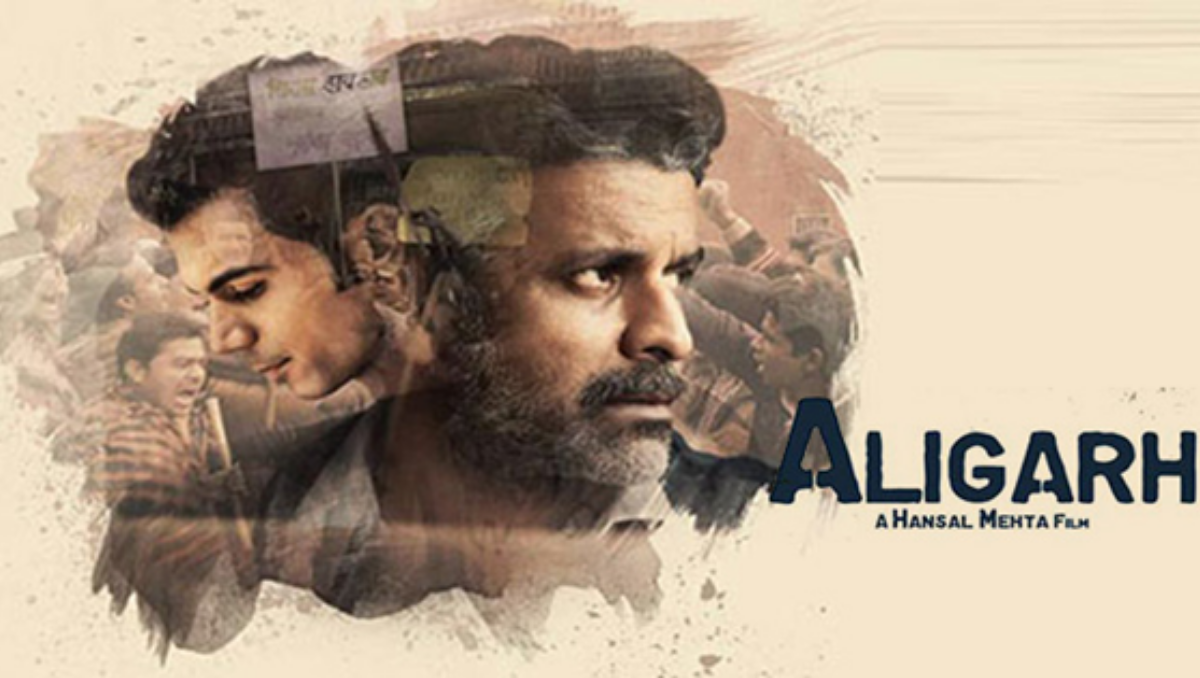 Next will be Aligarh, released in 2016, starring Manoj Bajpai and Rajkumar Rao. It is directed by Hansal Mehta, who successfully depicted the bleak reality of a society where a person is not allowed to choose his own partner. The story is based on a real incident. The film earned praise for its correct depiction, but failed to create a good impression at the box office.
Kapoor and Sons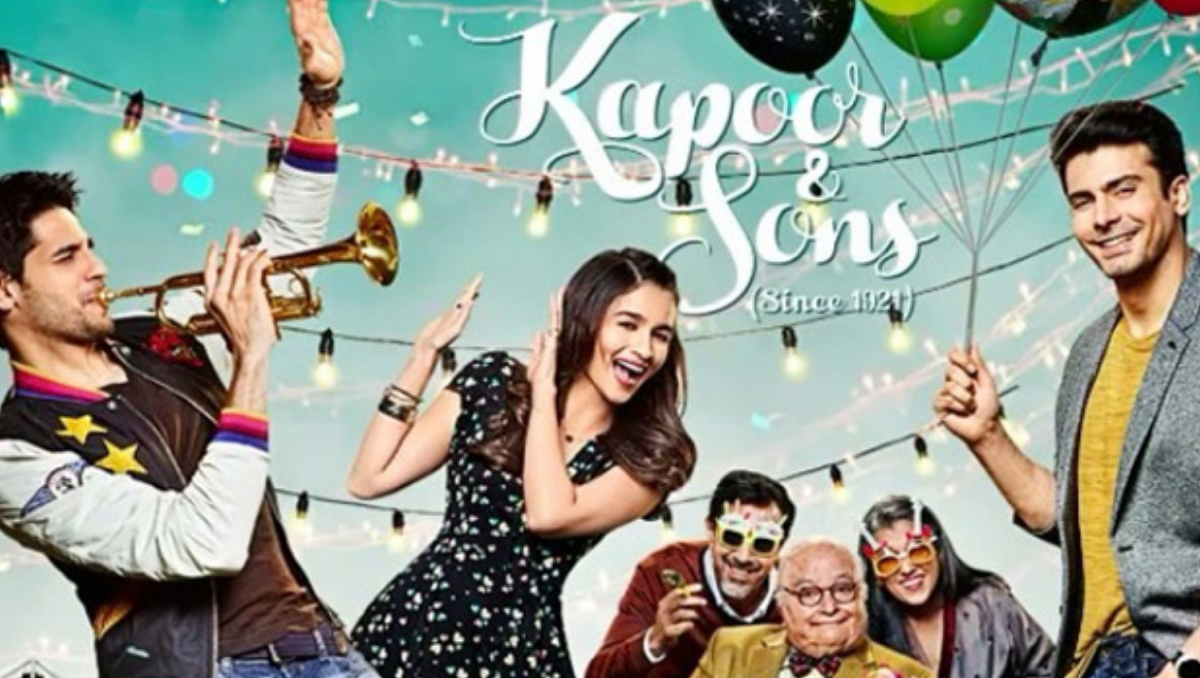 Kapoor and Sons is a Bollywood film starring Siddharth Malhotra, Alia Bhatt, Fawad Khan, Rishi Kapoor, and, many more. It depicted homosexuality, but not in a bland way. The film is based on a disturbed family and how the mother of that family ultimately accepts one of her sons' homosexuality.
Ek Ladki Ko Dekha Toh Aisa Laga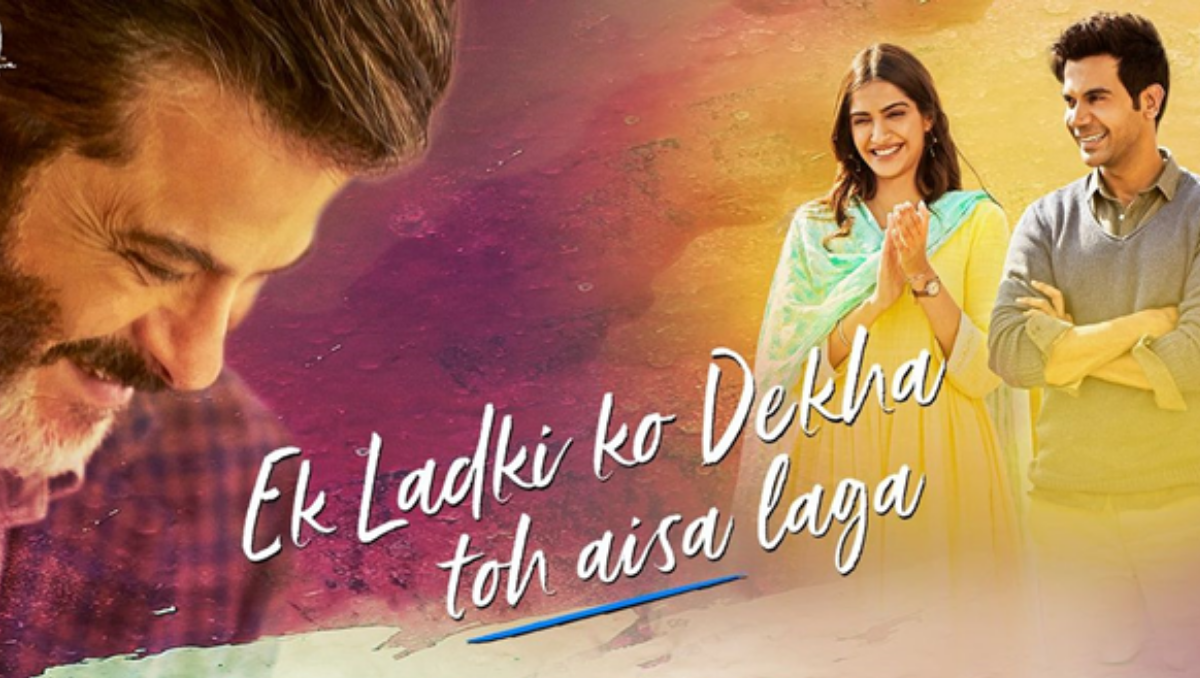 Ek Ladki Ko Dekha Toh Aisa Laga is a movie about a fun-loving daughter and her traditional Punjabi family, starring Rajkumar Rao, Sonam Kapoor, Anil Kapoor and Juhi Chawla. The daughter tried to hide her love for someone else and agreed to marry a writer of her father's choice.
Shubh Mangal Zyada Saavdhan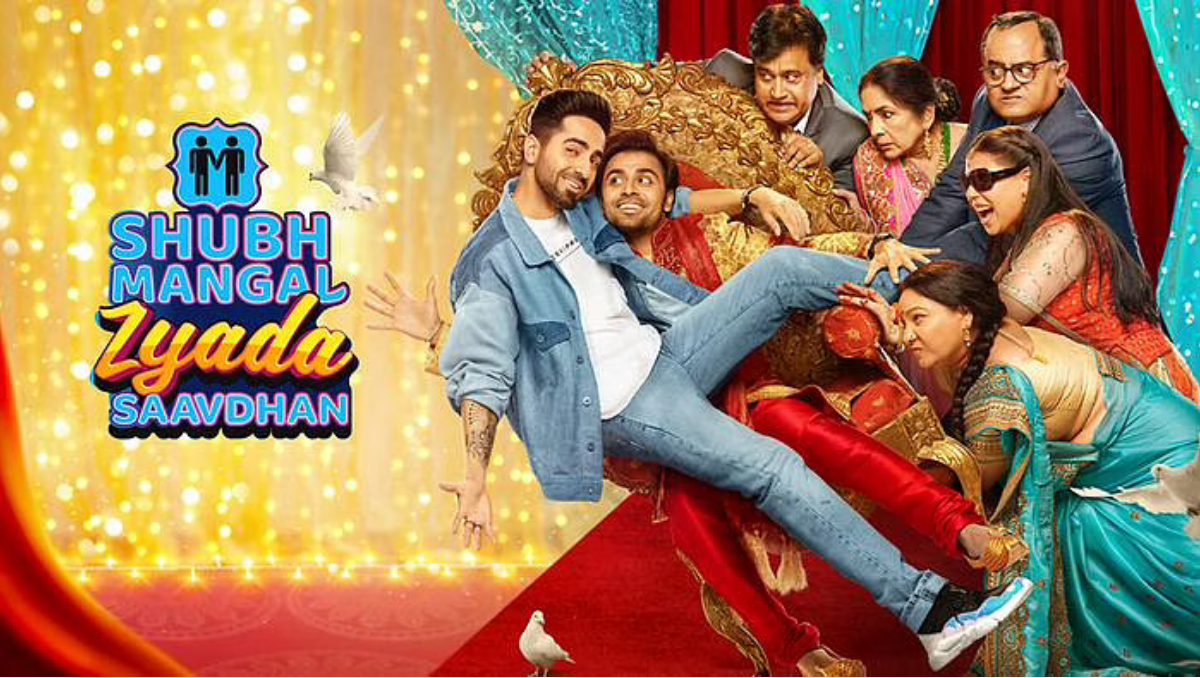 Shubh Mangal Zyada Saavdhan is a Bollywood movie that depict the story of two gays who are in love with each other, starring  Ayushmann Khurrana and Jitendra Kumar. The film beautifully portrayed a very serious topic on Homosexuality in a very light-hearted way but didn't make any mockery.
Chandigarh Kare Aashiqui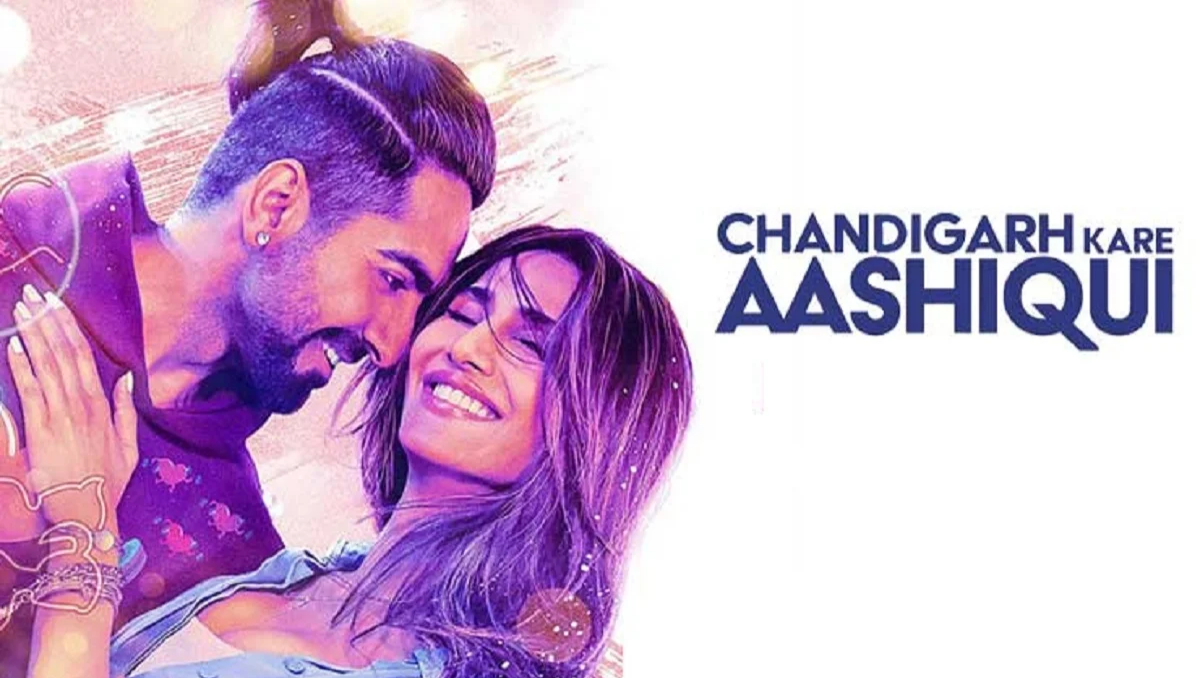 This movie released recently in 10th December 2021, starring Ayushmann Khurrana and Vaani Kapoor. This movie is based on a transgender woman dealing with her problems after falling in love with a guy and struggling with her life for an identity.
LGBTQ+ community under OTT
These were some good Bollywood films that highlighted the concept of LGBTQ+ and their community, but more than Bollywood films, OTT platforms have broadened their perspective on the LGBTQ+ community and are developing a variety of projects based on it, such as Inside Edge: Season 3, Made In Heaven, and others.
Concerns over Bollywood's portrayal
However, there are still some unanswered issues about why most Bollywood films depict LGBTQ+ characters in pink hues, portraying a male character in a very feminine manner, and failing to cast a true transgender character in a transgender part.
Published By : Revathy G Sanal
Edited By : Subbuthai Padma