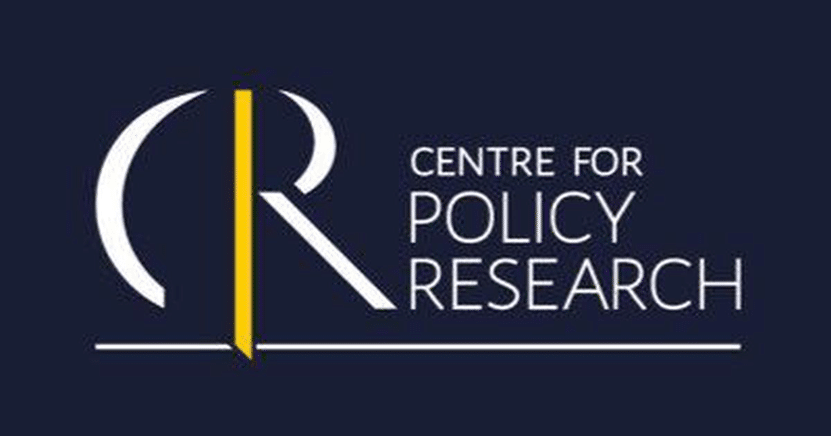 Table of Contents
The Centre for Policy Research, located in Delhi
Said on Wednesday that the Ministry of Home Affairs has suspended the think tank's licence under the Foreign Contribution Control Act for 180 days. A "non-partisan, independent organisation devoted to undertaking research that contributes to high-quality scholarship, better policies, and a more vigorous public conversation about the problems that touch living in India," the Centre for Policy Research promotes itself as just that.
In order to legally accept contributions from abroad, organisations must first register as required by the Foreign Contribution (Regulation) Act (FCRA). Because of its suspension, the think tank is no longer allowed to accept new foreign funds or spend the ones it already has without first receiving approval from the home ministry.
The Income Tax authorities conducted raids at the offices of the Centre for Policy Research, Oxfam India, and the Independent and Public Spirited Media Foundation in Bengaluru in September, leading to this turn of events.
Recent years have seen claims from NGOs that the Modi administration is unfairly applying FCRA to them. In January, Oxfam India's FCRA expired. On Tuesday, an unnamed official confirmed that the department of Income Tax was responsible for the action taken against the Centre for Policy Research.
Prime facie evidence that some FCRA regulations were not followed led to the suspension being issued on Monday, the source said. The player will be suspended while an investigation is conducted, and a decision will be made "in accordance with the results of the inquiry."
The Centre for Policy Research, meanwhile, has issued a statement insisting that it abides by all applicable laws and has undergone extensive audits and inspections by government agencies such as India's Comptroller and Auditor General.
"We have yearly statutory audits, and all our annual audited balance statements are available to the public," the group said. In other words, "there is no doubt that we have engaged in any action that is outside of our purposes of association and conformity required by law."
As a result of the directive from the Centre, the think tank has said that it would investigate its legal options.
Our "task and institutional mission" is to "promote our constitutional aims and defend fundamental protections," it said. To quote the authors: "We are fully certain that the case will be decided swiftly, in justice, and in the spirit of our constitutional ideals."
The government agency warned lawmakers in December that it will be revoking permits for 6,677 NGOs to receive foreign funds between 2017 and 2021. Union Home Minister Amit Shah has warned that the government would crack down hard on NGOs that aim to alter the demographics of the nation by receiving financing from outside.