The Supreme Court in Nepal ordered Sobhraj to be released from jail on medical grounds and sent to France within 15 days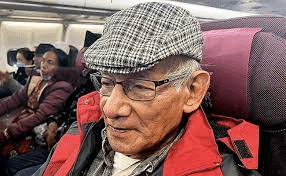 Serial killer, Charles Sobhraj, AKA, 'the serpent', responsible for multiple murders throughout Asia 50 years ago, in the 1970s, arrived in France after almost 2 decades in prison. According to a report, the Supreme Court of Nepal ruled that the serial killer should be deported to France within 15 days.
Releases from France Jail
He was released and put on a plane from Nepal's capital, Kathmandu to Paris through Doha on Friday. While on the flight to Doha, He maintained his innocence to an AFP reporter.
The notorious criminal agreed to have been incorrectly labeled as a serial killer. He arrived in Paris on Saturday morning, according to a source. When he landed in Paris, Sobhraj was taken by the border police for additional identity checks, according to an airport source.

According to another airport source, he was deemed "not wanted" by authorities and could leave the airport post the completion of all the checks. One of the Netflix documentaries, "The Serpent", documents his life and killing spree. He was a very wise and cunning serial killer who often had the cops support him in all that he did.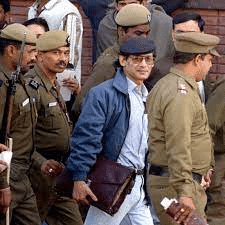 The 78-year-old would pose as a gem trader and make friends with his victims to gain their support and faith. Once he knew that his "new friends" trusted him, he would take advantage of their gratitude and drug them, after which he would rob them and more often than not, leave them for dead. He told AFP that he had a lot to do and had to sue a lot of people.

Sobhraj had been caught and sent to a high-security prison in Nepal almost 20 years ago, in 2003. He was arrested because he allegedly murdered American backpacker Connie Jo Bronzich back in 1975. Sobhraj said that he was going to file a legal complaint against Nepal because he claimed that he was framed and that he was falsely accused.
Also Read : 5 Ways to save taxes legally in India?
Sobhraj was a French national, born to an Indian father and a Vietnamese mother. He was believed to have killed more than 20 tourists on the "hippie trail" throughout Asia.