During a time of mounting military tensions between China and Taiwan, for the first time in three years, since the COVID-19 had halted all operations, a group of Chinese officials travelled to Taiwan on February 18 in order to attend a cultural event.
Six officials, led by Liu Xiaodong, deputy head of the Shanghai office of China's Taiwan Relations Office, were granted permission by Taiwan's government this week to go to Taipei to attend the Lantern Festival at the request of the local government.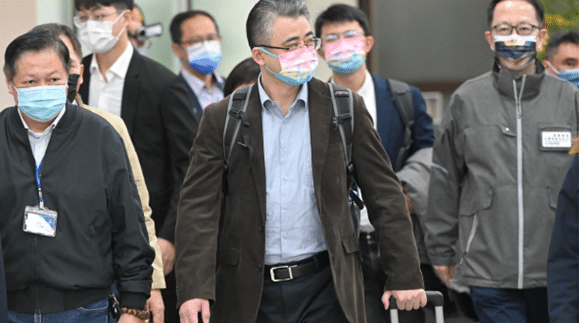 Table of Contents
On Mr. Liu's arrival at Taipei's Songshan airport, he refused to answer queries by the media. He along with his troop were directed away under high security.
A quick walk through of China-Taiwan relations-
Taiwan, an island situated across the Taiwan strait, is known as the Republic of China (ROC). It has been run separately from mainland known as the People's Republic of China (PRC), since 1949.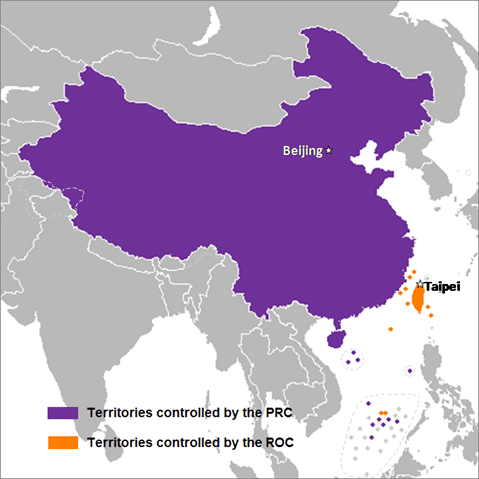 The PRC's position on this is that it affirms that Taiwan is a renegade province and that it will soon be a part of China thereby stating that there is only one. Whereas, Taiwan which holds a population of 23 million with a democratic government, holds a contrary stand.
The present scenario is not been  in communication with the government of Taiwan since the election of President Tsai Ing-wen in 2016 and has demonstrated its military power from time to time by flying military jets in close proximity to the island.
Reception and backlash in Taiwan –
The officials of Taiwan hope that this trip promotes healthier relations between the two parties. The current government has been trying to bring about goodwill through similar actions.
But the Chinese troop also met with objection from a small group of people chanting slogans of "Taiwan and China, separate countries" and "Chinese people, get out" . The locals that support the independence of Taiwan are worried that this visit might also have an ulterior motive of pushing Chinese policies onto the.
Speculation of war in the future –
With the recent developments between PRC and ROC, the world worries if a war is a possibility in the near future. Some analysts believe 2049 might be a year to watch out for as China looks to fulfil the Chinese dream which is to regain its great-power status by then.
Experts argue if Chinese will get influenced by Russia's invasion of Ukraine or if they will recognize the difficulties Russia is having to go through to fulfill their agenda.
If the two parties do come to war, there is a high possibility Taiwan will be backed by USA. Taiwan has had the support of USA for the past many years through the import of arms and weapons and also official government visits. The most recent visit was that of Nancy Pelosi, speaker of the U.S. House of Representatives in 2022 that caused quite the commotion.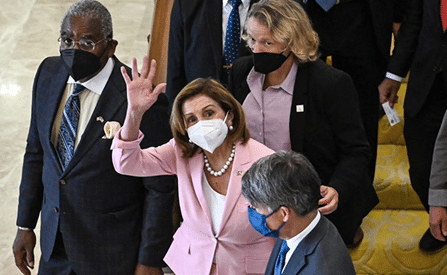 ---
Read More Such Articles
---
Britain on Recruitment of Western Military Pilots by China
Delegation of US lawyers to visit Taiwan escalates more tensions in the US-China relationship
Britain's defence secretary Ben Wallace says "China wants peace for Russia- Ukraine crisis"