With the recent development in the ongoing saga of the Russia-Ukraine war, the Chinese Foreign Ministry has released a 12-Point Policy paper on the same in wake of the one year anniversary of the war.
In these papers, China portrays itself as a "Peace Broker" country that wants both countries to solve the conflict through dialogue and discussions to restore peace and tranquillity on their borders.
China warns that Nuclear weapons should and must not be used in the conflict. China urged both countries to avoid attacking civilians. The top priority of both nations should be to facilitate a ceasefire and end hostilities without delay.
China said that conflict and war benefit no one, it only pushes humanity into perils and greater suffering. It went on criticising western countries to impose unilateral sanctions on Russia which has a 'boomerang effect' on sanction-imposing countries as well. It advised the west to abandon the 'cold war mentality' and respect the territorial integrity and sovereignty of all the countries.
Though China was good at giving thoughts of wisdom to the west but has nothing to comment on Russia, which is assaulting the Ukrainian territorial boundaries.
Recently, US Secretary of State, Antony Blinken in the Munich Security Conference showed his concern that China is giving arms and ammunition support to Russia, to which China reacted by calling it mere speculation. China has not and will not provide arms to Russia, it further stated.
Though China abstained from voting against Russia on Ukraine resolution demanding Moscow withdraw its troops from Ukraine. China also did not vote against the two resolutions adopted at the UN General Assembly (UNGA) last year against Russia.
Biden and Putin display their alliances
China has shown a Neutral stance on war and portrays itself to be playing a constructive role in reducing the complexities of war. But it looks like China is not walking the talk, as recently Chinese top diplomat and foreign minister Wang Yi meets Russian President Vladimir Putin and Foreign Minister Sergey Lavrov.
Russia and China showcased their 'deepening ties' and further showed confidence in their friendship which has no limits. Both the countries claimed that their strategic alliances are not against any countries but it is a natural alignment of two countries who believe in multipolarity and democratisation of International relations. Putin went one step further and showed his excitement to guest Chinese President Xi Jinping.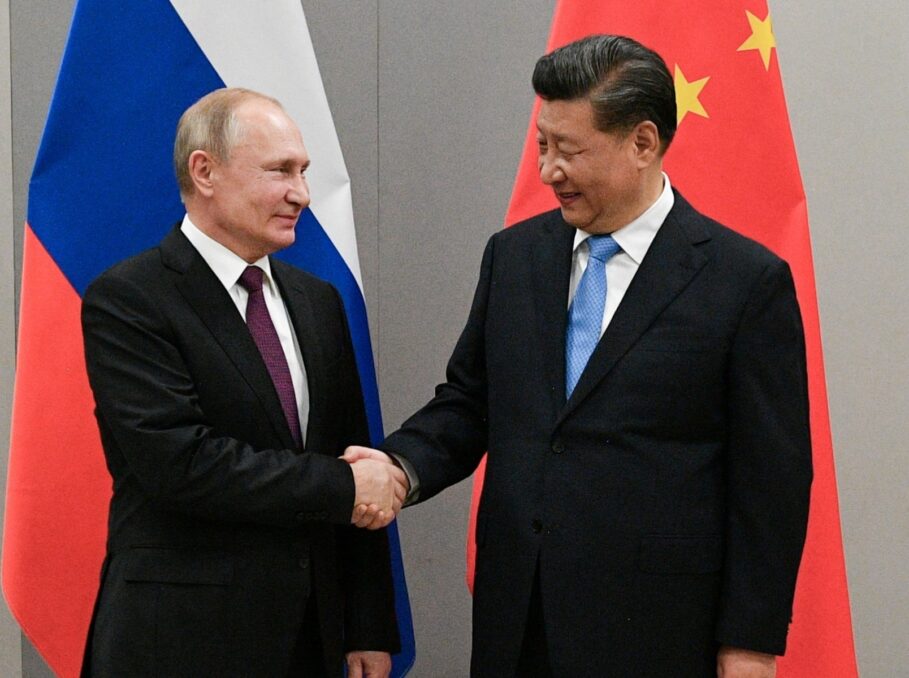 The relations between Russia and the US are at the lowest point since the cold war and ties between US and China are also not heartwarming.
Moscow suspended its participation in the last remaining nuclear arms control treaty with Washington which is ringing bells in countries that are part of NATO and share border on the eastern side of Russia.
In the wake of this, US President Joe Biden arrived in Warsaw to attend the NATO B9 Summit. Biden filled confidence in its NATO members whose boundaries touch with Russia, Biden promised that the US will defend every inch of NATO.
Most of these NATO countries are those who were part of Soviet Russia before the cold war and attained their freedom when the Soviet Union disintegrated. All the eastern NATO members are supporting Ukraine in war and want to continue supply of weapons to Ukraine.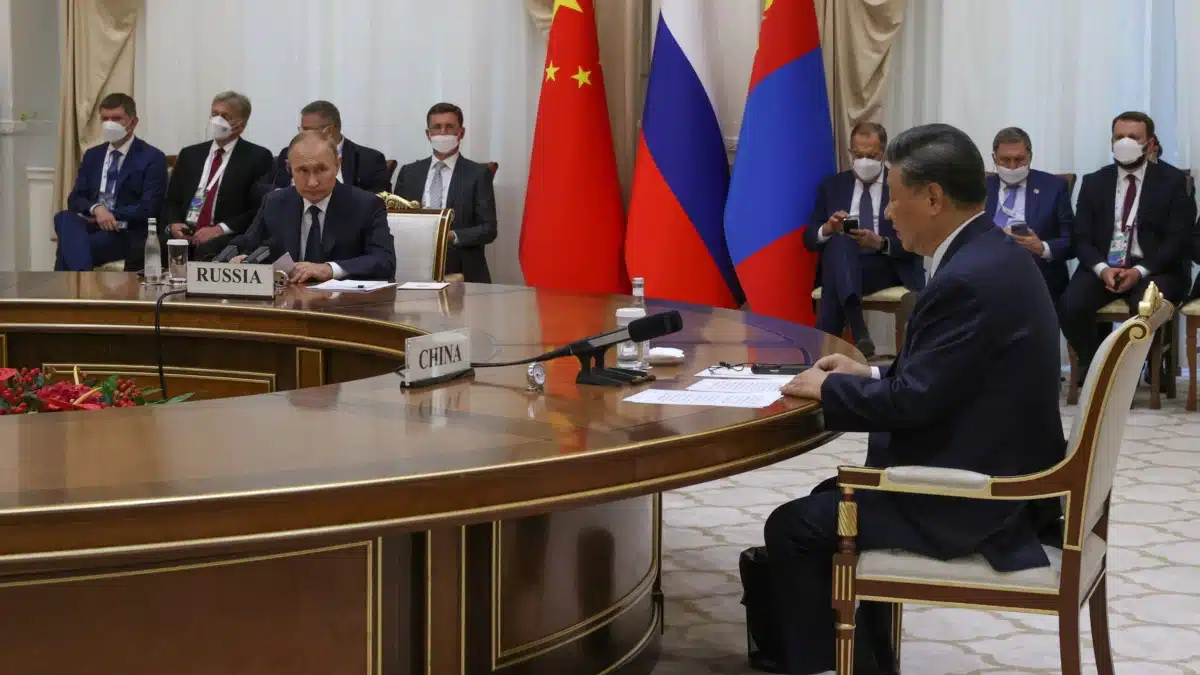 Joe Biden also paid a surprise visit to Kyiv to show his unconditional support to Ukraine. He assured Zelensky that the USA will continue supplying war weapons and will not allow Russia to occupy the country.
Ukraine has published a 10 point peace programme of its own demanding the total withdrawal of Russian troops from Ukraine territory and strict actions to be taken by the International Tribunal to prosecute Moscow for its aggression.
Effect of Ukraine war on G20 summit
In the background of this, India is geared up to host the 1st G20 Finance Ministers & Central Bank Governors(FMCBG) meeting which is scheduled to happen from 22nd-25th February 2023 in Bengaluru.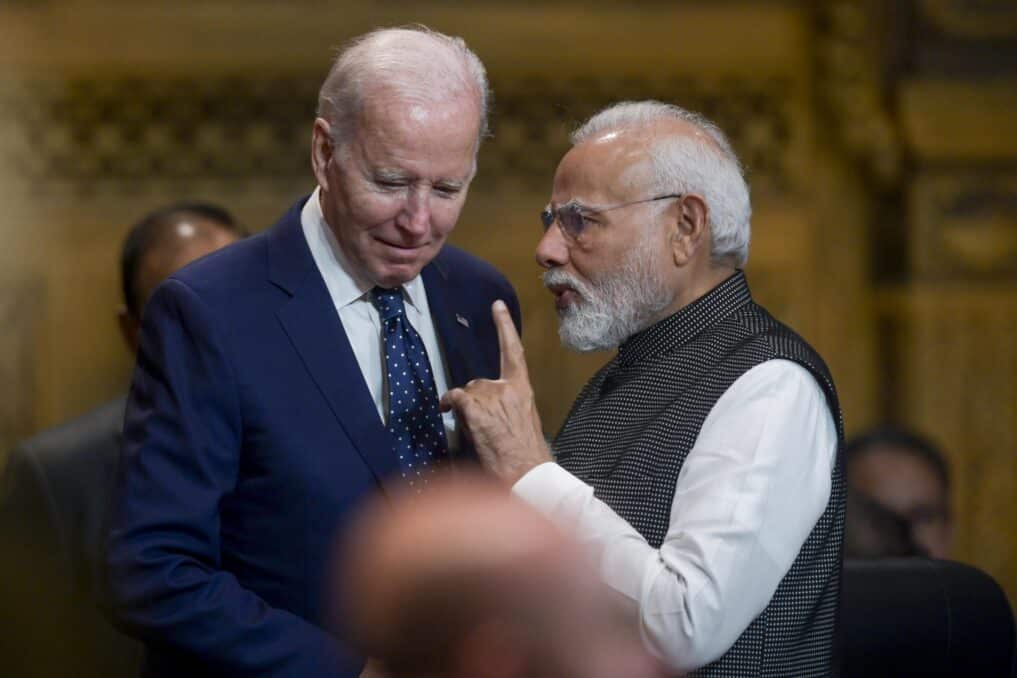 India will be hosting dignitaries from the top 20 countries of the world with some guest nations like Bangladesh, Egypt, Singapore, UAE, Oman etc joining the summit.
The G20 summit will be like walking a tightrope for India, as India will struggle to balance the agenda of western countries and the Global South.
Whereas western countries will budge countries to take strict actions and impose sanctions on Russia, eastern economies will be more interested in maintaining a balancing equation with Russia.
Table of Contents