China's Health authorities have said "The spread of covid-19 in China is impossible to track. They also added that they have stopped accounting for asymptomatic cases in the daily tally.
This news comes amid the soaring number of COVID cases that are spreading through the country following the sudden removal of the pandemic measures. Authorities have advised people not to seek emergency healthcare unless in a crisis. They have also announced the rollout of second booster hots for the vulnerable and the elderly.
A rapid increase in Covid Cases in China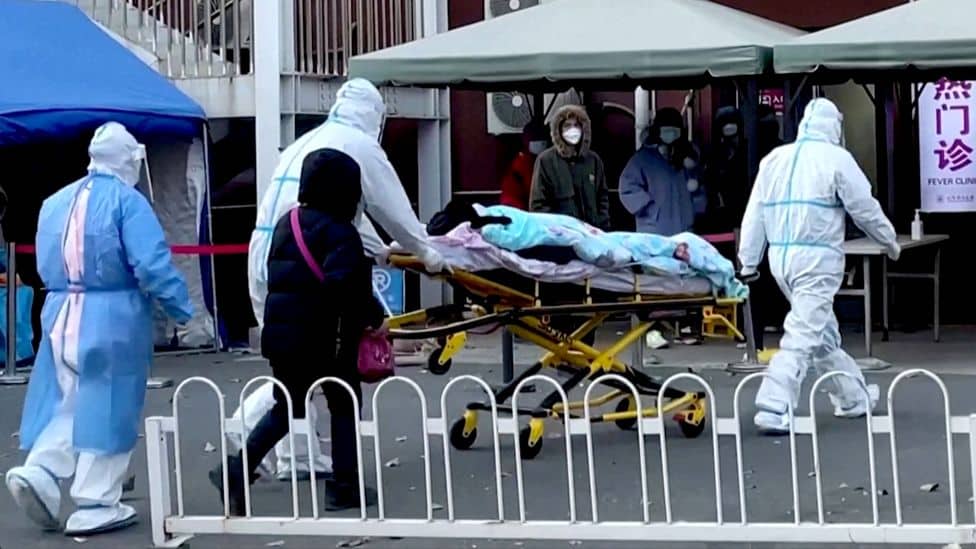 On the 7th of December 2022, the Chinese government decided to end the "zero COVID" policy, which included relaxation in travel restrictions and lockdown. This also meant that the health authority had to end the mass testing drives and the mandatory regular testing. Due to this, the official daily reports of the COVID numbers have become inaccurate.
On Tuesday, the National Health Commission (NHC) said it would stop recording and reporting asymptomatic cases, which were initially recorded separately.
"Many asymptomatic patients no longer participate in nucleic acid testing," the NHC said. "It is impossible to accurately grasp the actual number of asymptomatic infections."
China reported 2,291 symptomatic cases on Tuesday. This doesn't tally up with the number of cases that were reported by the residents and health services of rampant infections. This trend is particularly evident in China's capital, Beijing.
Vice-premier Sun Chunlan earlier said Beijing's new infections were "rapidly growing", according to state media.
China's official state media claims that Beijing has seen a more than six-fold increase in the number of COVID cases in hospitals in the last week and a sixteen-fold increase in fever clinics.
Li Ang, deputy director of the Beijing Municipal Health Commission, told the media that on December 9, there were 31,000 calls to emergency medical services, six times more than the average.
Speaking to the people, many are saying that their friends, family members, and co-workers have been falling ill due to Covid. Employees, schools, and embassies have said that many of their colleagues are sick due to the virus.
Reports also show that the rise in covid cases is directly affecting the business. "It's deeply frustrating. Businesses are having to close due to staff being sick, even though they can legally be open," Noah Fraser, Beijing-based managing director at the Canada-China Business Council, told Reuters."Blame is starting to flow from companies' [foreign] headquarters to the team on the ground in China, with HQ asking 'why can't the China operations navigate these restrictions?' All other markets have had to adjust and did so successfully," he said.
People protested against the zero covid policy
For nearly three years, the Chinese government has used quarantine, lockdowns, mass testing and travel resticks the reduce the spread of covid, and it was a successful strategy. But the government received backlash from its citizens recently. Last month protests erupted in defiance of the zero covid policy. Ban on the zero covid policy ensued
"It feels quite bizarre actually, they've gone from 100 to zero it seems," one Guangzhou resident told the Guardian. "I think people are still concerned about catching COVID as there are fewer people out than normal, as I've observed."
READ MORE: The 1st Cholera Vaccine Landed in Haiti – WHO