The SCMP was informed by unnamed sources that teams on Earth have not yet received a signal from the rover after it emerged from sleep.
China's Interplanetary Journey
China's first interplanetary mission, which consists of two spacecraft, is having problems, and the rover, which has been in slumber for the winter, may have been abandoned on the surface. For China's first-ever Mars mission, something may have gone horribly wrong.
Tianwen 1 was launched by China in July 2020, and the mission's rover, Zhurong, landed on Mars in May 2021. The two successfully explored Mars until May 2022, when Zhurong was put into slumber to prepare for the chilly winter. Zhurong was supposed to awaken in December but hasn't made a call to Earth yet. In addition, there appears to be a communication issue with the Tianwen 1 Mars spacecraft.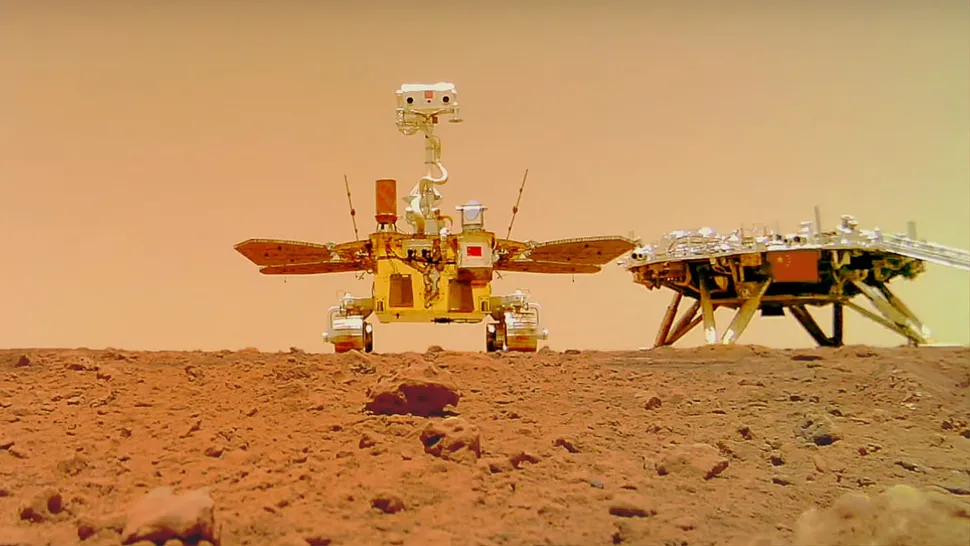 In order to survive the harsh Martian winter's low temperatures, dust storms, and sand storms, Zhurong went into hibernation in May 2022. The solar panels on the rover have a specific anti-dust coating that was applied before hibernation in preparation for the storms and its eventual release from sleep.
Issue in China's Mars rover and Tianwen 1 orbiter
However, it seems that something is incorrect. The SCMP was informed by unnamed sources that teams on Earth have not yet received a signal from the rover after it emerged from sleep. An unidentified source informed SCMP that "most likely the dust storms have badly impaired Zhurong's potential to use its solar cells to make electricity," albeit the problem may not be known.
For China's space program, there is further bad news: it looks like the Tianwen 1 orbiter has also stopped communicating. Before acting as a communications relay for the rover, the orbiter first investigated potential landing sites for Zhurong. Since that time, the Tianwen 1 orbiter has been conducting its own scientific mission, which includes exploring and charting the Red Planet.
Zhurong's primary mission lifespan was three Earth months, although it continued to function in Utopia Planitia for a little over a year, going at least 1,921 meters south of its landing location. During its prolonged mission, it was looking for geomorphologic objectives, such as mud volcanoes.
According to a Beijing-based source, ground control had trouble downloading the most recent data from the orbiting spacecraft, which has two cameras, according to South China Morning Post. Amateur radio operators have even noted that the Tianwen 1 ground stations appear to have given up trying to contact the orbiter.
With the help of its ground-penetrating radar, the rover has provided deep insights into the local layered subsurface and found indications of relatively recent water activity. NASA Administrator Bill Nelson also used the rover landing to alert Congress about China's competitive threat to American leadership in human spaceflight.
The initial evaluation of the pre-selected landing sites for Zhurong was done using the Tianwen-1 orbiter. During the rover's original mission phase, it was then largely utilized as a communications relay for Zhurong before shifting to a focus on its own research goals.
In 2021, when the Earth and Mars were circling on opposite sides of the sun and a communications blackout resulted, both Tianwen-1 and Zhurong had gone into standby mode. Around 2025, China intends to launch the Tianwen-2 mission, which will perform a simultaneous near-Earth asteroid sample return and main belt comet rendezvous.