Table of Contents
In the ever-evolving landscape of social media, a new contender has emerged. Bluesky, a decentralized social app, burst onto the scene in 2023, positioning itself as a compelling alternative to the once-dominant Twitter, now known as X. What makes Bluesky unique is its co-founder, none other than former Twitter CEO Jack Dorsey. 
The app's journey took an intriguing turn on September 19, 2023, following a shocking comment by Elon Musk, who now controls X. This comment had a profound impact, sparking an exodus of users from X to Bluesky and setting a fantastic new record for daily signups on the platform.
Bluesky's Meteoric Rise
Bluesky's ascent in the social media world can be attributed to its decentralized nature, offering users a platform where they have more control over their data and interactions. This new entrant was steadily gaining traction, with a reported average of up to 20,000 new signups per day. However, the seismic shift occurred on September 19th, 2023, thanks to Elon Musk's announcement.
Elon Musk, during a live broadcast with Israeli Prime Minister Benjamin Netanyahu, floated the idea of introducing a "small monthly charge" for X app users. This seemingly innocuous statement rippled through the digital sphere, leading to an unprecedented surge in Bluesky signups.
In just one day, over 42,000 users flocked to Bluesky, marking a historic high in daily user registrations. The significance of this surge cannot be overstated for a relatively new platform.
As of this moment, Bluesky proudly boasts a user base of 1,163,287 registered users. While Jack Dorsey and CEO Jay Graber are the prominent figures steering the Bluesky ship, there are intriguing whispers that Elon Musk himself might have invested a substantial $13 million in the app. This further underlines the potential and appeal of Bluesky in the realm of decentralized social media.
The Musk Factor: A Blessing or a Curse?
Elon Musk's involvement in the social media sphere has added an unprecedented layer of volatility. His takeover of X, formerly Twitter, brought with it a flurry of controversies and bold statements. Each time Musk utters something shocking, it seems to ignite a user exodus from X to rivals like Bluesky. The question that arises is whether this phenomenon is a blessing or a curse for Bluesky.
While it's not entirely clear what triggered the astounding increase in Bluesky signups on September 19th, it's undeniable that Musk's comment played a pivotal role. The prospect of X becoming a paid-only app for everyone seems to have struck a chord with users, compelling them to explore alternatives. Bluesky, with its decentralized ethos and the credibility of its co-founder Jack Dorsey, presented an attractive option.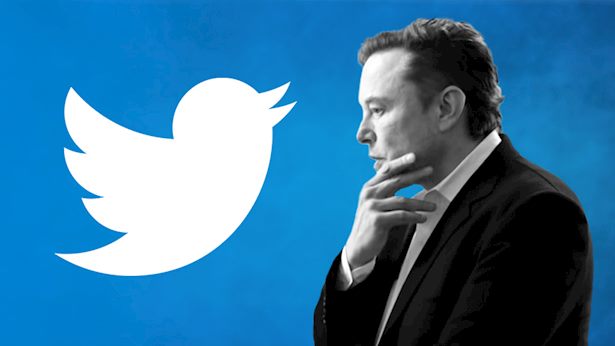 X: Rebranding and Challenges
X, on the other hand, is navigating a turbulent sea of change. Its transformation from Twitter to X marked a significant rebranding exercise. Despite the controversies and Musk's propensity to make headlines with his statements, X's user base remains resilient. It has weathered the storm and maintained its user numbers, even in the face of competition from newcomers like Bluesky.
However, the concern for X lies in the recurring disruptions caused by Musk's statements. Each time he opens his mouth to speak about his platform, there is the risk of subscriber numbers receding, potentially leading to a full-scale exodus. The key question is whether X can find a way to strike a balance between innovation, monetization, and user retention in this rapidly changing social media landscape.
In the world of social media, where users have more choices than ever, the impact of influential figures like Elon Musk cannot be underestimated. His remarks have not only caused ripples but waves of change, with Bluesky emerging as a clear beneficiary of the recent upheaval. The decentralized nature of the company, coupled with Musk's controversial comments, has led to a surge in new users, setting a remarkable daily signup record.
As Bluesky continues to grow, it faces the challenge of maintaining its momentum and standing out in an increasingly crowded market. Meanwhile, X, once the social media giant Twitter, must find a way to evolve without alienating its user base.
The dynamic between these platforms and the influence of high-profile figures like Musk make this a story worth following closely as the social media landscape continues to evolve.