Ukrainian forces have shot down a Chinese weaponised drone over the weekend using AK-47 automatic guns in Donetsk Oblast.
The Eastern Ukrainian site of the crash witnessed the destruction of a Chinese-made commercial unmanned aerial vehicle (UAV) known as a Mugin-5. A representative from Xiamen, China-based Mugin Ltd acknowledged that the drone in question belonged to the company. With Moscow's full-scale invasion of Ukraine and Russia, the corporation declared it would no longer sell its products in those countries and opposed the use of its commercial products in warfare.
Since the devices may be purchased for as much as $15,000 from Chinese marketplace websites like Alibaba and Taobao, they have been dubbed "Alibaba drones" by some tech bloggers.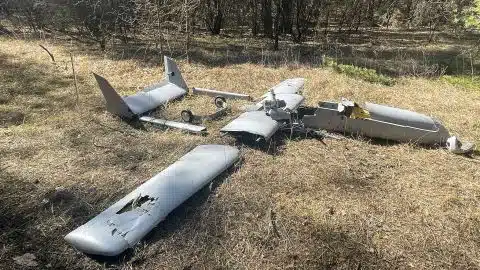 Concerning Russia's invasion of Ukraine, this is just the most recent instance of a civilian drone being modified into a weapon.
According to media reports, Ukraine's Security Service (SBU) received word late Friday night/early Saturday that a UAV had been launched from Russian-controlled territory and was headed toward a Ukrainian target. The SBU subsequently alerted Ukrainian military forces stationed in the area east of the city of Sloviansk.
Ukrainian territorial defence forces' 111th brigade members spotted a drone in the sky and heard it whirring overhead at around 2 a.m. Saturday.
The UAV was destroyed after heavy fire from the ground soldiers who were alerted by the UAV's sound and light.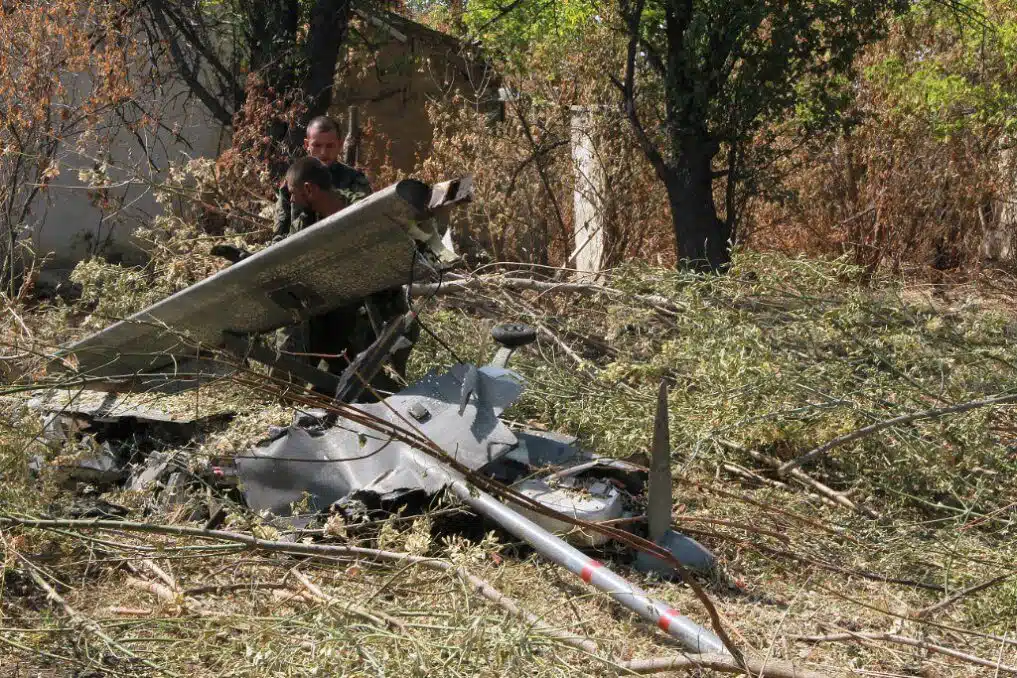 The UAV was said to be flying so low that it could have been shot down by deploying only handguns. According to Ukrainian soldiers, the Mugin-5 they shot down was modified to carry explosives.
The UAV's payload was a bomb weighing around 44 pounds (20 kilograms), which was detonated by soldiers successfully.
The soldiers halted their vehicle at a distance of around 500 metres and turned around to record the forceful impact of the explosion, which served as a reminder of the potential harm that could have resulted had the missile hit its intended target on Ukrainian soil.
The Russian Ministry of Defense has refused to comment on the event.
Russia-Ukraine Conflict: A gadget war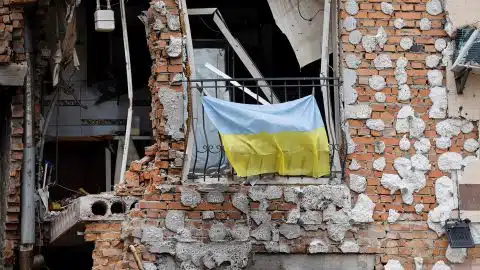 Retired British Army officer and drone warfare expert Chris Lincoln-Jones told media houses that the drone shot down in eastern Ukraine could not have been used for surveillance because it did not have a camera. Lincoln-Jones remarked, "This seems to be a very primitive, naive, not very technologically advanced means of conducting operations," and noted that the Chinese-made UAV is quite inexpensive.
The Ukrainian military launched a Mugin-5 drone in January, but proxies planted by Russia in the Luhansk Oblast claimed to have shot it down. Although Ukrainian authorities have remained silent on this specific occurrence, specialists have found evidence that supports claims that both sides have used this technology.
"Both Russia and Ukraine have employed commercially accessible Chinese equipment like these during the conflict, including in military roles," said N. R. Jenzen-Jones, director of the consultancy Armament Research Services and an expert in armaments and munitions intelligence. The Mugin-5 Pro "was likely being utilised in a bomber role," rather than as a "one-way attack" UAV, Jenzen-Jones added.
The civilian companies behind the technology that is being equipped to kill in the Ukraine conflict are now desperately trying to discover ways to prevent their products from entering the military supply chain as the weapons situation there develops in real-time.
Ukrainian soldiers dispute the idea that UAVs have turned this combat into a drone war, despite mounting evidence to the contrary. Noting that "it's not a war of technology," they emphasised that the conflict was not about gadgets. In the first place, this is a conflict between people.
In the past month, multiple senior U.S. officials have publicly stated that China is considering giving deadly aid to Russia, a claim that Beijing has since refuted. On February 24th, the German media claimed that the Russian military had been in talks with Chinese drone manufacturers about the mass production of kamikaze drones.
Chinese Military Aid to Russia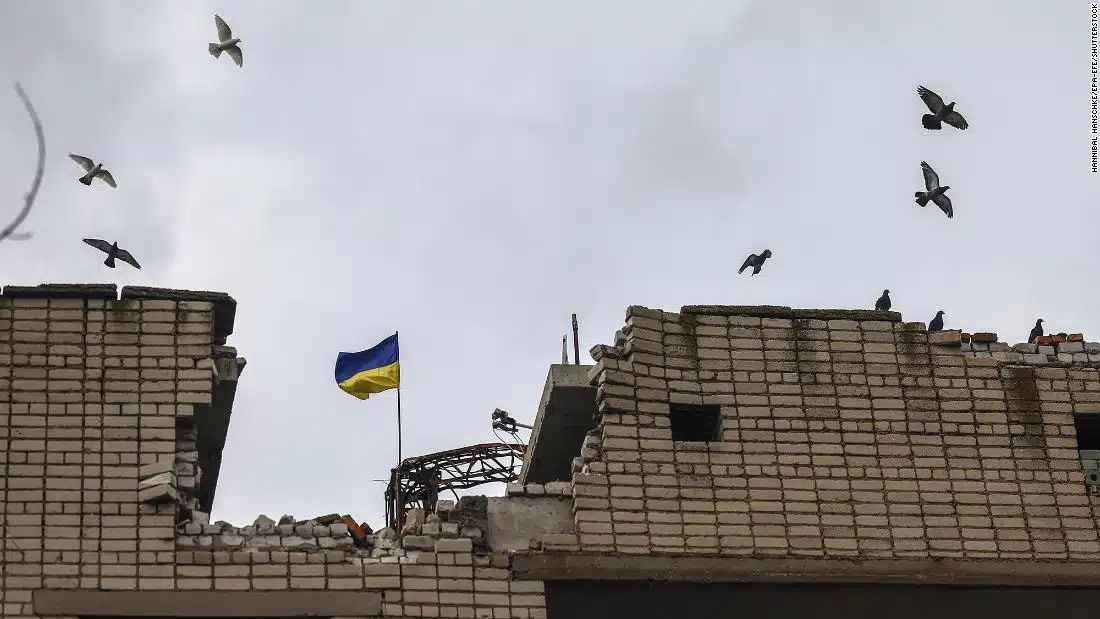 Experts agree that it is still difficult to anticipate how Beijing's potential arms deliveries to Moscow will affect the situation on the battlefield in Ukraine. This is because the type and quantity of weapons that China could supply remain unknown.
The West, according to experts, should keep the pressure on China's capital and warn that delivering weapons will have dire implications.
Usa told Wang Yi, a top Chinese ambassador, that giving Russia deadly aid "would have major ramifications in our relationship" on February 19.
U.S. Ambassador to the United Nations Linda Thomas-Greenfield described the delivery of lethal aid as "a red line" in an interview.
Poita argued that the European Union should emphasise the economic costs that China could incur if it continued to back Russia's war in Ukraine.
And there shouldn't be any fuzziness at all. Poita argued that the European Union (EU) needed to show China that giving Russia deadly aid could result in the suspension of collaborative projects and trade, or that China could lose access to EU markets, the IT sector, etc.
Ukraine is seen by Beijing as part of the post-Soviet world and, by extension, as being under Russian sway. If Ukraine were to begin the process of joining NATO, it would signify that the West sees Ukraine as an integral element and not just a buffer zone.
This means that any aggression directed at Ukraine will be interpreted as an attack on the West.
China's Plan to End the Conflict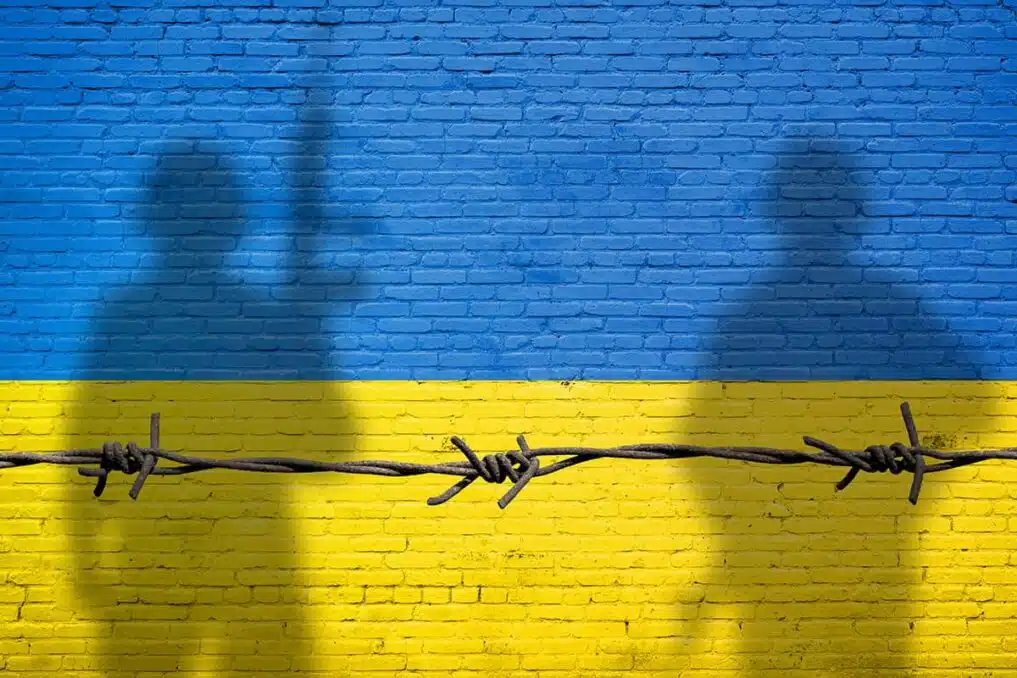 On the 24th of February, one year after Russia's full-scale invasion, China laid out its plan for a "political settlement" of the war and urged the two sides to begin negotiations.
A 12-point peace initiative was released by the Chinese foreign ministry. In it, China pledges to "continue to play a positive role in this area" as it calls for an end to the fighting and the start of peace negotiations. The plan does not require Russia to pull its soldiers out of Ukraine.
Ukranians pointed out that if China wants to highlight that it is important to safeguard Ukraine's territorial integrity and sovereignty, it would say that Russian soldiers must be forced out.
The proposal also asks all parties to protect civilians and prisoners of war, respect the sovereignty of all states, and keep nuclear installations secure. Beijing's repeated criticism of the West's response to Russia's war includes phrases like "the Cold War mentality" and "ending unilateral sanctions," both of which are called for in this document.
China has utilised wording similar to what is found in the framework to ostensibly legitimise Russia's purported justification for invading Ukraine as required for Russia's security.
The interests of Ukraine were ignored in this plan. Russia is the only country willing to accept China's approach at the time because it is the only one whose interests would benefit from a temporary halt to hostilities and the subsequent return to the negotiating table, according to Ukraine
As part of a bigger push to support these proposed global peace negotiations, Chinese leader Xi Jinping is reportedly intending to visit Moscow for a meeting with Russian President Vladimir Putin in the coming months.