Chief Justice of India DY Chandrachud told students and young lawyers at an event in Nagpur to inculcate the spirit of constitutionalism in society to get rid of deep-rooted inequalities.
The CJI was speaking at the first convocation ceremony of the Maharashtra National Law University at Nagpur while addressing the graduating students.
He emphasized the deep inequalities that still exist in Indian society as they did more than 70 years ago when the Constitution of India was drafted.
The CJI advised during the ceremony, "The Constitution has made tremendous strides towards a more just and democratic society, but much work remains to be accomplished before we can rest. The deep inequality which fractured our society, at the time of Independence, persists even today. The best and surest way to make this inequality a distant dream of the past is to inculcate the spirit of constitutionalism in our society."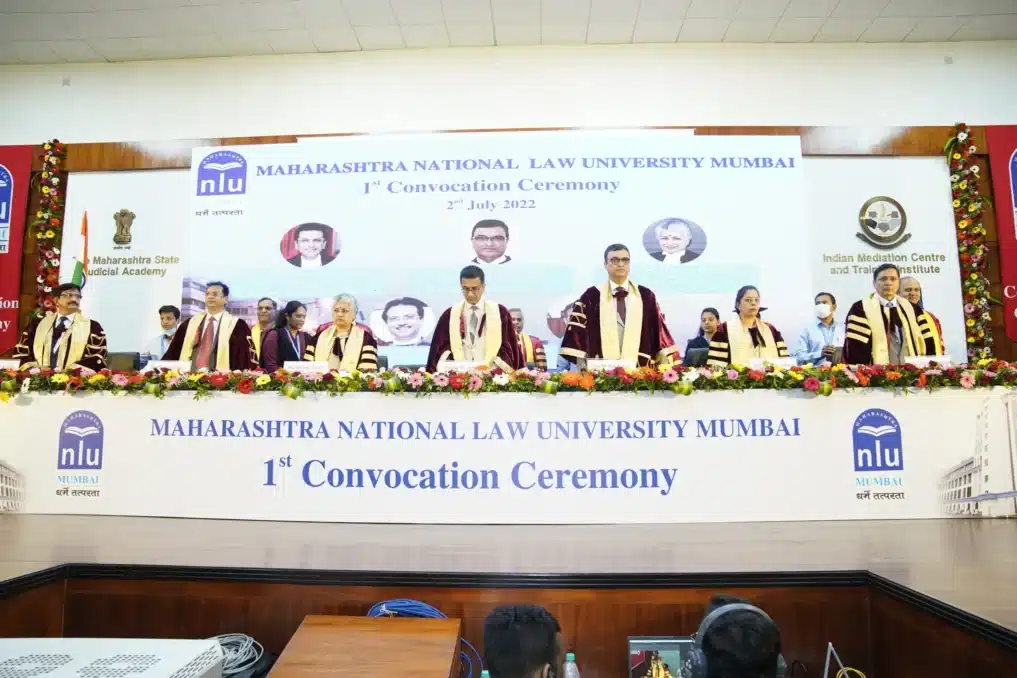 DY Chandrachud's Speech on Constitutional Values
His speech was initiated by his enlightening words to encourage the graduating students to be guided by the constitutional values in their professional lives, and not to fail to walk with this perspective of considering these values as a significant element in their profession.
The CJI in his speech, elaborated on the following:
He explained the significance of the constitution and its application in its true sense, and not merely on paper.
"This will be true fulfillment of promise made in the Preamble, which may be a short, but a weighty part of constitution."
He created an environment where justice is granted to each and every citizen of the country.
"In your lives as lawyers, do not consider yourself as persons who dole out charity, but persons who are responsible for creating environment in which justice can be dispensed to every citizen" said the CJI.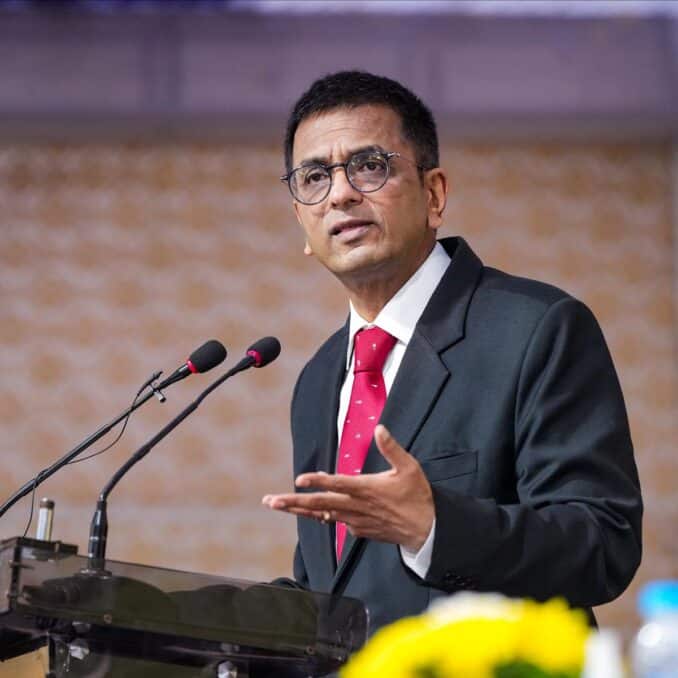 He also highlighted the 'Courage' that one must have to take a great leap to bring about a bigger change, and difference, and create history, along with making this world a better place. He said:
"In your dual roles as lawyers and citizens, you will be confronted with situations where you must choose between saying no or doing nothing is probably the less risker option. But choosing the more difficult option, which is to make a difference, which is to attempt to realign law and society with justice is more courageous. Even the very attempt to make the world a better place makes it a better place."
He encouraged the students to be ahead of the curve. In his judgment in the case of Navtej Singh Johar through which homosexuality was decriminalized, the CJI stated that individuals must try to be ahead of the curve to nurture a constitutional culture.
"The unfortunate nature of law is that it is lethargic, filled with inertia and you will find a million excuses when you succeed as lawyers to go on to become judges to be inert individuals. Because inertia is a privilege of the privileged. When it comes to Constitutional values and nurturing a constitutional culture, be ahead of the curve and lead by your own example" he said while concluding his speech at the ceremony.
CJI DY Chandrachud urged the students to take the lead in nurturing a constitutional culture, particularly in promoting Constitutional values.

He emphasized that the law can be slow to change and that those who are privileged may be complacent and resistant to change. Therefore, he called on the students to be proactive and to set an example for others to follow, by being ahead of the curve in promoting Constitutional values and advancing the cause of justice.
His words serve as a reminder that progress often requires initiative and leadership, and that it is up to each individual to make a positive difference in their own sphere of influence.
Read More
The constitutional validity of Section 6A of the Citizenship Act needs to be determined preliminarily: Supreme Court
Supreme Court: Forced Religious Conversion Against Constitution
Contribution of women in constituent assembly are rarely discussed said PM Modi on Constitution Day