By Namrata Sarkar | 27th Aug, 2022
On Saturday, August 27, Justice Uday Umesh Lalit took the oath of office as the 49th Chief Justice of India (CJI). He was sworn in by President Droupadi Murmu during a brief ceremony at Rashtrapati Bhavan. On Saturday, Justice U.U. Lalit took the oath of office as Chief Justice of India from President of India Droupadi Murmu. 
Procedures undertaken by Ministers
Prime Minister Narendra Modi, Vice President Jagdeep Dhankhar, and Union ministers attended the occasion. Justice N.V. Ramana, Justice Lalit's predecessor, was also present. The three areas were highlighted by Justice Lalit on Friday, August 26. He said he would work hard to ensure that at least one Constitution bench was operating in the top court throughout the year. Justice Lalit is the second Chief Justice of India to be directly elevated to the bench of the Supreme Court fromthe Bar.
The first attorney to be promoted directly to the top court bench was Justice S.M. Sikri, who took over as the 13th Chief Justice of India in January 1971.
As Chief Justice of India, Justice Lalit will hold the position for just over three months until leaving on November 8. Judges of the Supreme Court can retire at age 65. I must tell you that we will work hard to make the listing as simple, as plain, and as transparent as possible, Justice Lalit stated on August 26 at a gathering held by the Supreme Court Bar Association (SCBA) to bid farewell to his predecessor Justice N.V. Ramana.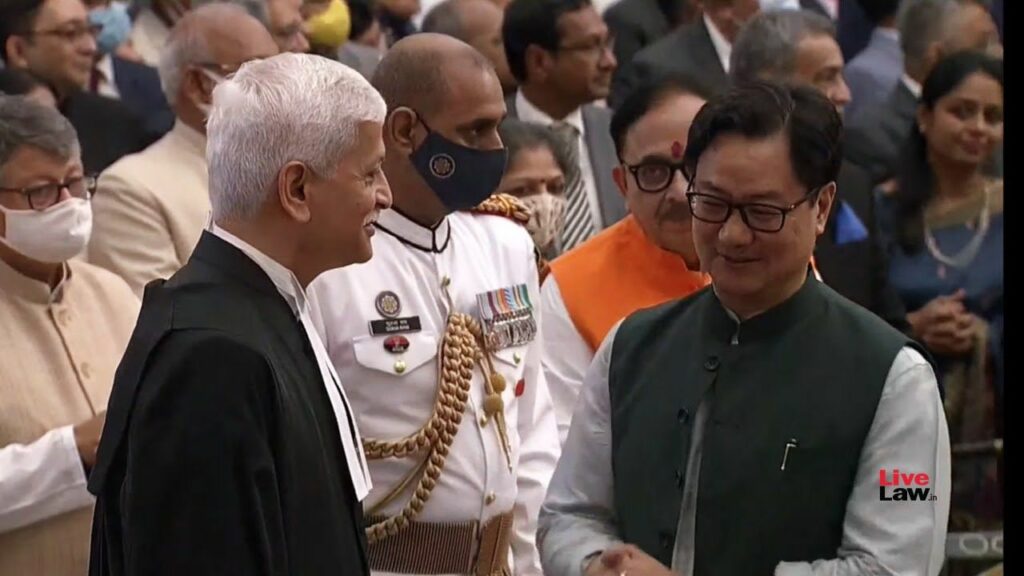 Several Significant issues
Several significant issues, including Constitution bench matters, are likely to come up for resolution before the top court during Justice Lalit's time as CJI. He served on the judicial benches that rendered several groundbreaking decisions, such as the one declaring nstant "triple talaq" divorce practise among Muslims to be unlawful and unconstitutional.
Prior to being appointed a judge of the Supreme Court on August 13, 2014, Justice Lalit was a senior attorney. He took on high-profile and contentious issues as a lawyer.
For instance, he allegedly helped Amit Shah assassinate Sohrabuddin Sheikh and Tulsiram Prajapati in a staged encounter. Following a recommendation from the outgoing Chief Justice of India, NV Ramana, who retired on August 26, the official notification naming Justice Lalit as the 49th Chief Justice of India was released on August 10.

The second Chief Justice of India to be promoted from the Bar to the Supreme Court is Justice Lalit.As the 13th Chief Justice of India in January 1971, Justice S. M. Sikri was the first.Justice Lalit will serve a relatively brief 74day term as the 49th Chief Justice of India. He will stop working on November 8, 2022. Justice Lalit served as a Senior Advocate at the Supreme Court prior to being elevated to the position of judge on August 13, 2014.
His father, Justice UR Lalit, served as an Additional Judge of the Bombay High Court as well as a Senior Advocate.Due to his representation of former UP Chief Minister Kalyan Singh in a contempt case involving the destruction of the Babri Masjid, Justice Lalit withdrew from the Ayodhya Case in 2019.
Justice Lalit has handled several highprofile criminal cases and is particularly well-known for his work in the area of criminal law.
He was designated a Special Public Prosecutor in the 2G scam case by the Supreme Court in 2011.
He withdrew from the Ram JanmabhoomiBabri Masjid property title dispute in Ayodhya in January 2019 as a judge. In this case, senior attorney Rajeev Dhavan, who is representing a Muslim party, informed the Constitution bench that Justice Lalit represented former Uttar Pradesh chief minister Kalyan Singh in a related case in 1997.
Justice Lalit, who was born on November 9, 1957, began his training as an attorney in June 1983 and worked in the Bombay high court till December 1985. In January 1986, he moved his practise to Delhi, and the Supreme Court named him a senior advocate in April 2004.He was chosen as the Central Bureau of Investigation's special public prosecutor to handle the trial in the 2G spectrum allotment case.
As the executive chairman of NALSA starting May 2021, Justice Lalit has started a number of initiatives to encourage the use of lok adalats and legal assistance programmes all around the nation.