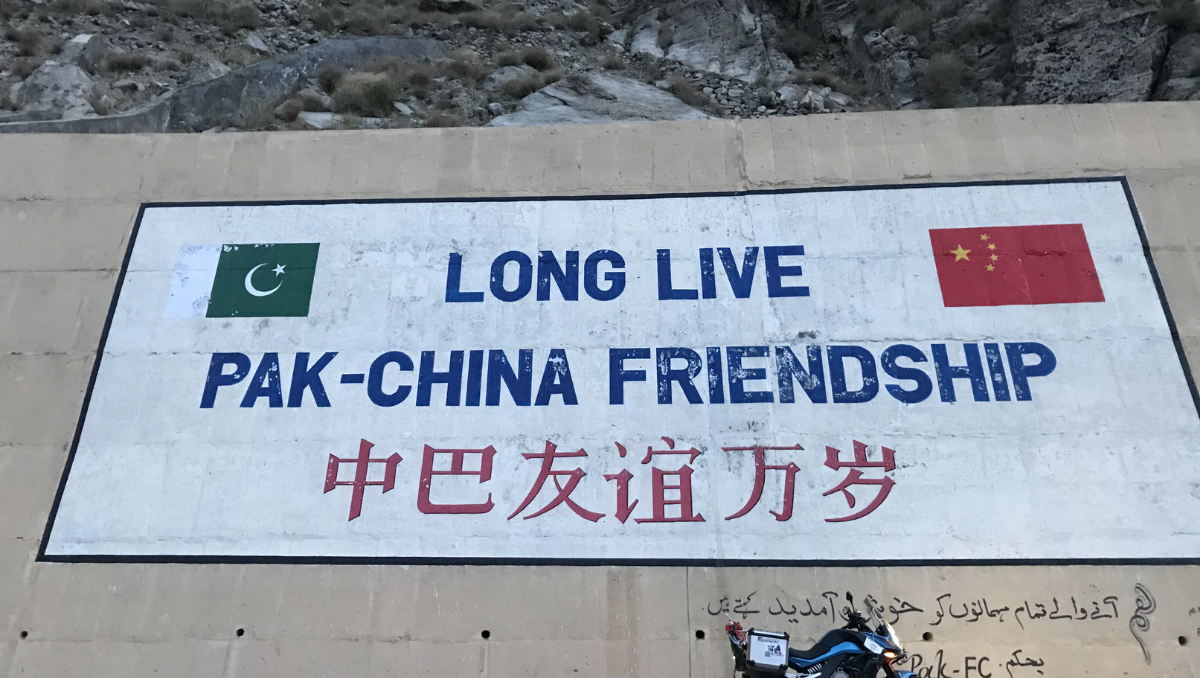 Pakistan and China's friendship has grown and strengthened since 1951. As Pakistan's foreign policy has always prioritized good relations with China, their relationship grew closer and stronger with time. Thus, both countries share strong diplomatic, military, economic, and cultural ties.
CPEC (China-Pakistan Economic Corridor) is a regional connectivity framework between Pakistan and China. The improvement of both countries' geographical interconnections is through improved road, rail, and air transportation systems.
And with frequent and free exchanges of growth and social ties, it enhanced the understanding through academic, cultural, and regional knowledge.
The CPEC's impact on Pakistan's economy
The main source of growth is the CPEC, a $46 billion project. As it expands the People's Republic of China's envisioned 21st-century Silk Road. As a result, Pakistan is entering a new phase of economic development of the CPEC.
Overcome the energy shortage:
Energy generation will be a major focus of the CPEC project, with an estimated $33 billion invested in this area. According to the CPEC's "Early Harvest" concept, the "Early Harvest" projects will generate an estimated 10,400 MW of power by March 2018. Renewable energy projects, coal-fired power plants, and liquefied natural gas are all included. Furthermore, the CPEC project will help Pakistan overcome its energy crisis.
Road and rail projects are among the CPEC Infrastructure projects. According to Finance Minister Mr. Ishaq Dar, the ongoing CPEC projects are stimulating additional investment in infrastructure development in Pakistan.
Digital economy of Pakistan:
With the launch of CPEC, fiber optics and satellite Internet connections will be installed in remote areas, increasing internet user density. Furthermore, once the major infrastructure is in place, the lucrative atmosphere will attract an increasing number of MNCs.
Gilgit-Baltistan is known as a mountaineer's paradise, including the world's second-highest mountain, K2, and the famous killer Mountain, 'Nanga Parbat.' This project would also promote tourism in the United Kingdom, which would benefit the local population.
The CPEC is expected to boost Pakistan's GDP growth rate to 7.5 percent by creating over 2 million direct and indirect jobs. CPEC-related projects will generate the country's GDP growth rate to 7.5 percent, from its current rate of 5%.
Gwadar has attracted national and international attention due to its status as a hub port and the benefits that come with it. In fact, a hub port is a single concentrated point where various trades are collected.
As a hub port, Gwadar has modern cargo facilities that enable it to meet the growing challenges of global trade. Also, being a trans-shipment hub has financial benefits because it gives local importers and exporters direct access to line-haul service.
Thus, reducing transportation time to and from international markets.
The reduction in transportation time has a direct impact on import costs, resulting in more jobs and income across the economy. Gwadar port will be upgraded as part of the China-Pakistan Economic Corridor Project to improve its efficiency.
Cooperation in industry and investment:
CPEC has a strong focus on industrial cooperation. It is critical to raise the level of economic cooperation between the two nations and expand the space for industrial cooperation.
Thus, it has enormous potential and a promising future. Both sides will continue to communicate with one another about deepening industrial cooperation. Therefore, keeping the goal in mind, of identifying a series of win-win initiatives with favorable economic and social outcomes.
Conclusion
For Pakistan, the China- Pakistan Economic Corridor is a game-changer. As a result, the integration of this region will benefit not only these two nations but also the global economy.
It assists Pakistan in countering Indian influence in the region. It positioned itself as a major transit point connecting the Eurasian region with South Asia and Southeast Asia. Thus, providing a much-needed base for the country's economic growth.
It will be a source of progress and prosperity for Pakistan's largest and poorest province, Baluchistan. These projects provide opportunities for growth and will result in societal change.
---
Read More-https://asianatimes.com/is-balochistan-liberation-army-evolving-with-first-female-suicide-bombing/