Police sources said that the victim was accompanied by a friend at the time of the accident who fled from the spot.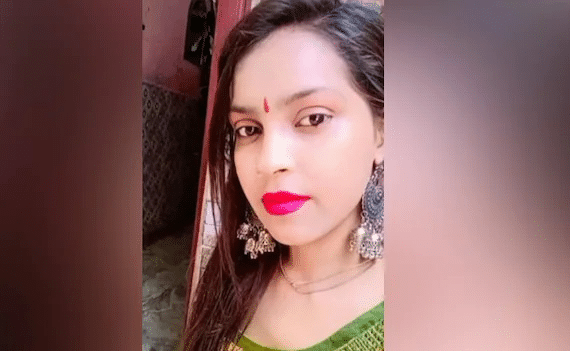 In the shocking case of a woman being dragged by a car for 13 km in Kanjhawala, Delhi, new footage has been recovered by the police which shows the woman leaving a hotel at 1:45 am with a friend.
The victim is seen wearing a pink t-shirt and her friend wearing a red one.
According to the footage, initially, the friend was driving the scooter and the victim was in the back seat.
However, footage later showed them to have swapped places with the victim driving the scooter.
Police said, "When we traced the route of the deceased, it was found that she wasn't alone on her scooty. A girl was with her at the time of the accident. She suffered injuries and fled from the spot but the deceased's legs got stuck in the car, after which she was dragged."
After the recovery of the footage, the eyewitness(the victim's friend) has been called to record her statement.
A senior police officer said "The victim's friend Nidhi is now an eyewitness in the case. She had fled the spot. Her statement, which is crucial in this case, is being recorded."
Background of the case
The victim, Anjali, 20 years old was leaving a hotel with her friend, Nidhi after a New year Party on a scooter when a Maruti Baleno car hit the scooter and dragged Anjali for 13 km.
Nidhi fled from the spot out of fear.
There were five men in the Maruti Baleno.
Eyewitnesses called the police and later a naked body of a woman was recovered from Kanjhawala, Delhi.
The accused told the police that they were drunk at the time of the accident, and they panicked and drove away unaware that Anjali was dragged along.
While taking a U-turn one of the Accused, Mithun spotted a hand under the vehicle. As they stopped the car, the body detached and they fled the scene.
The five accused have been booked on the charges of culpable homicide.
 The case was viewed from a rape angle too.
"Certain queries regarding the sexual assault of Kanjhawala victim are being raised. I would like to clarify that post-mortem of the victim is being conducted by a board of doctors and based on their report and evidence, further action as made out will be taken." Delhi Police Spokesperson Suman Nalwa said.
An autopsy was done by a board of doctors at Maulana Azad Medical College which ruled out sexual assault.
It said " no injuries to the private part."