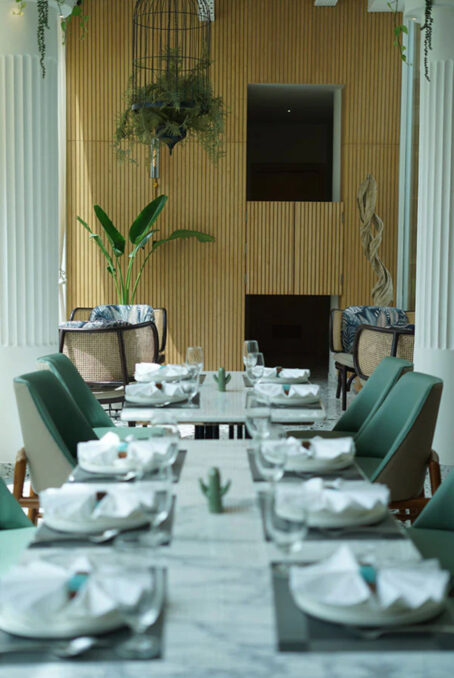 Far from the hustle,  in the bustle of the rich and crème de la crème neighbourhood of New Delhi: Chattarpur, a new uber chic brassiere that caters to clean eating and a farm-fresh produce concept has opened up. Elina Vara is here to make its mark, in a new found standard;  palatable yet conscious consumption of the finest food.
Partner and co-founder at the New Delhi based Purple Studio, an architecture and interior firm, Deepti Bansal has set the tone for standard living and unique spaces that teleport you to a realm of opulence beyond none. The latest project designed by the firm happens to be the gorgeous new farm-to-table restaurant, Elina Vara. 
Table of Contents
Elina Vara's farm-to-fork concept
Synonymous to the spirits of the place, and a disguised diligence of a mother, The founder of Elina Vara, Simran Kochhar; the place gets its eponymous name from the sanskrit phrase 'elina varā' that simply means pure blessings. And indeed it is an abode of blessings. Simran Kochhar ideated the farm fresh concept due to the burgeoning gap of being unable to find ethically produced food on a plate.
The lack of quality ingredients and sustainable practices was a reason to worry. The founder's daughter struggled with hypersensitivity to adulterated food, and with a background of allergies it was hard to enjoy a delectable meal, without being worrisome about its making. Kochhar soon learned it was a problem to many and the birth of her restaurant was a conscious effort to bridge that gap.
Leading the renaissance for doorways to quintessential aesthetics of what might remind you of a Santorini Café, an abode of optimistic energy composed with the primary focus of conscious menus, the space is a lesson in leading for the forthcoming eatery pursuit business.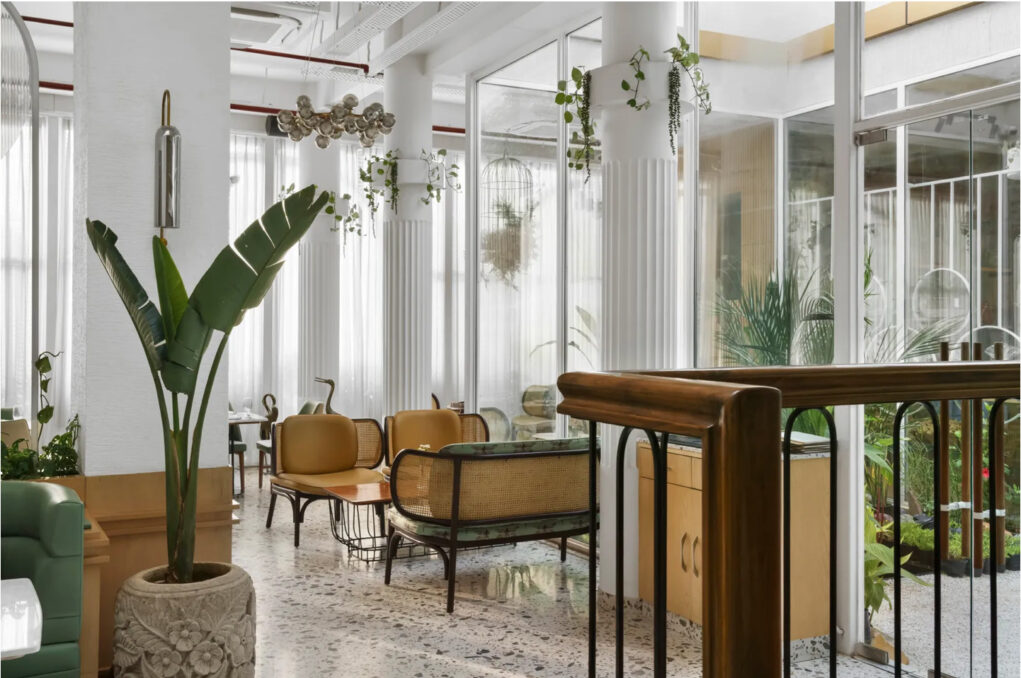 What's the Menu?
But oh what fun is a carte du jour of just greens? You've got it all wrong if you think greens can't be fun, and most definitely not at Elina Vera. The Brassiere a.k.a Roastery a.k.a Bakehouse, serves the finest delicacies for your palette. Whether its a fresh salad with a dash of quirk , soups or sober drinks, or Neapolitan pizzas that transport you to its homeland, you're in for a treat at every course of your meal. Attesting to its authenticity, and true to its tone, what you're served comes from their own farm that miles only a short distance from the restaurant itself.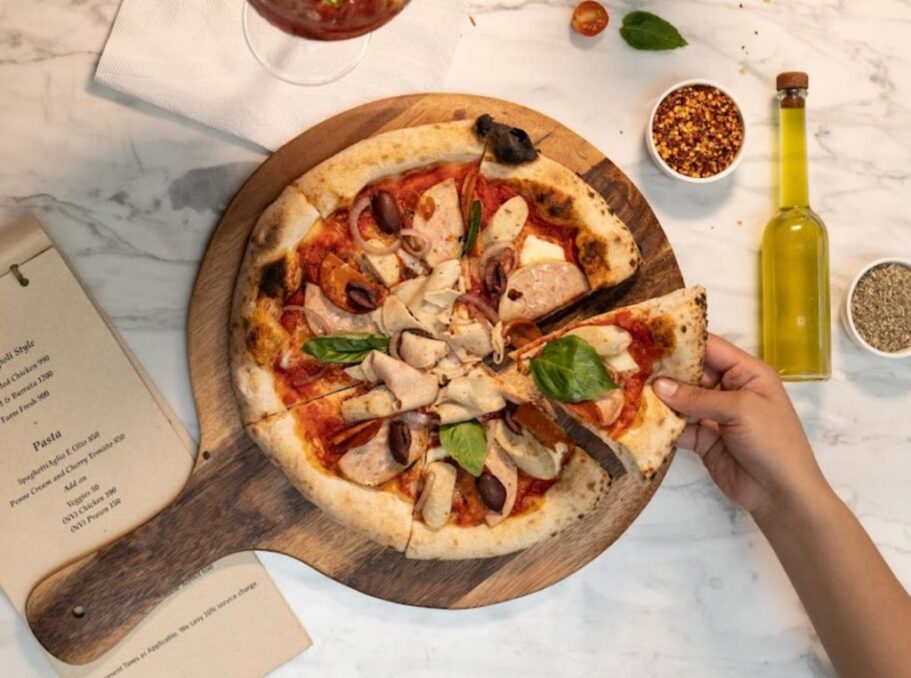 Notably, some of the bestsellers, tried and tested by the Delh-ite crowd that the place has pulled, are the fresh pizzas and ravioli, crunch bite salads, the sweet toothed are said to have enjoyed the gourmet chocolates, cream cheese pastries and exotic desserts, and for the adrenaline rushed, on-the-go pit-stoppers the aromatic coffee charms you in more senses than one.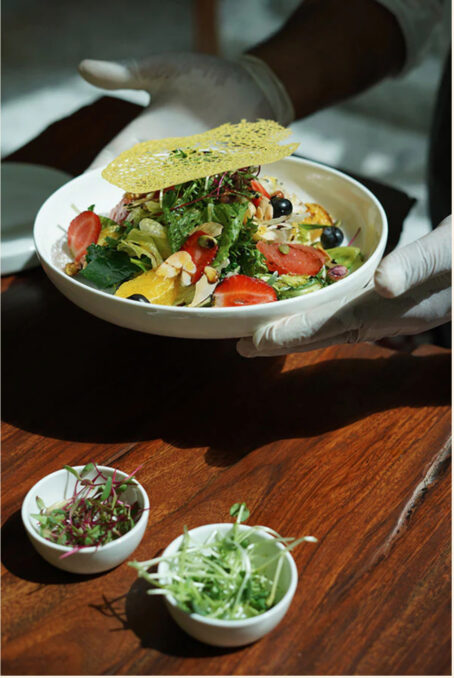 Quintessential Decor
Subsistence with substance, an earthy decor with a dash of greens on both the platter and the interior, tips its hat to large airy windows, complementing birch ply furnishing strummed with old school cane patterns and a true to life artwork by Hifzu Rehman . There's an instant drawing essence that appeals you to the place, to treat yourself.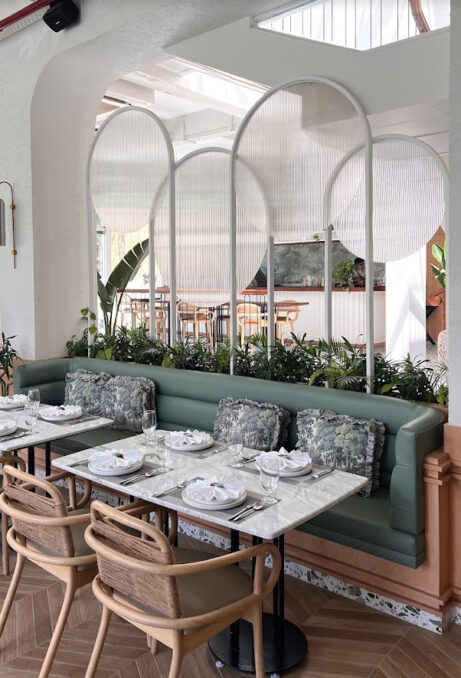 Praised and loved by many, the space that was a vision engineered along the past two years, has been created beautifully by everyone involved in its reality, reflecting meritoriously upon the ideals of its creation and the owner's fine taste and purpose. In views of expansion, in the next few months, Elina Vara will launch a sundown splash terrace, a space exclusively dedicated to private sundowner events. 
Upwards and onwards for spaces that ignite authenticity and stunning creations!
Explore more by the Author at : https://asianatimes.com/author/jui-mahalley/