Demonetisation was expected by the Modi administration to eradicate at least Rs 3–4 lakh crore of black money. 99% of the money that was invalidated, according to RBI data, however, returned to the banking system. New black money seizures are still being made in the meantime.
On November 8, 2016, Prime Minister Narendra Modi made a public appearance on television and announced that all notes of Rs. 500 and Rs. 1,000 would expire at midnight. Four hours after the announcement, which was made at 8 p.m. with the intention of exposing hidden funds from the taxman known as "black money," nearly 86 percent of the currency in use had lost its value.
Some economists were taken aback by Modi's move because they claimed that only 5% of back money was held in the form of currency. They said that other assets like gold and real estate make up the balance.
A five-judge bench that was hearing a number of petitions disputing the ruling in October of this year stated that it would need to look into the 2016 decision.
Demonetisation was justified on the basis of three economic goals, including the elimination of counterfeit currency notes, the elimination of black market currencies, and the promotion of digital transactions to establish a cashless society. The biggest of these was dealing with black money. Black money is defined as a currency that is either unaccounted for in the banking system or on which no state tax has been paid.
Has India met any of the stated goals six years after the demonetisation move? Let's examine the information that is available.
Notes worth Rs 15.41 lakh crore were invalidated, and Rs 15.31 lakh crore were returned.
How much illicit financial activity has been stopped since the note-ban initiative? After there are no current estimates of the amount of black money that has been recovered since demonetisation, this is difficult to evaluate.
However, in February 2019, Piyush Goyal, the then-finance minister, told Parliament that several anti-black money initiatives, including demonetisation, had helped to recover Rs 1.3 lakh crore in black money.
Former RBI governor Raghuram Rajan revealed in his book I do what I do that he never favoured the idea of a note ban and believed that the short-term effects of the action might outweigh the long-term benefits.
Remember that the government had initially projected that the effects of demonetisation would be sufficient to eliminate at least Rs 3-4 lakh crore in black money from outside the banking system. Data so indicate that demonetisation was unsuccessful in locating hidden funds in the system. Seizures of black money are still happening in the meanwhile.
The Income-tax department reported in August of this year that it had raided numerous business groups that operate hospitals in Haryana and the Delhi-NCR region and found black income totaling more than Rs 150 crore. In a similar vein, the department discovered more than Rs 250 crore in undeclared revenue while conducting searches on two business entities engaged in the trade of silk sarees and chit funds in Tamil Nadu. These occurrences are widespread throughout the nation.
Dealing with fake banknotes, the exercise's second goal, also appears to have failed. According to the Reserve Bank of India (RBI), counterfeit Indian currency notes climbed by 10.7% in the fiscal year that ended in March. Fake notes of Rs. 500 climbed by 101.93 percent, while those of Rs. 2,000 increased by more than 54 percent, according to the central bank.
According to the RBI data, there was a spike in counterfeit notes of Rs 10 and Rs 20 of 16.45 and 16.48 percent, respectively, in FY22.
6.32 lakh fake coins were found across the nation in 2016, the year that demonetisation began. According to RBI data, a total of 18.87 lakh fake notes in various denominations were confiscated in the next four years across the nation.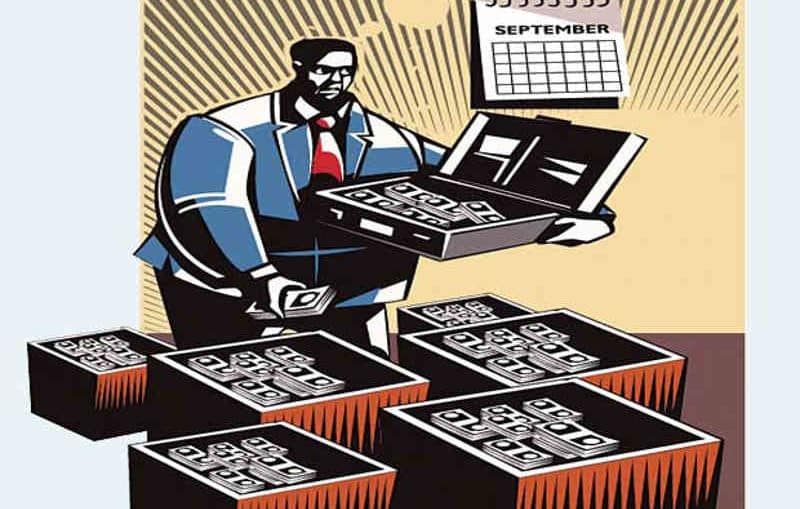 The Rs 100 denomination accounted for the majority of fake currency notes found in the years after demonetisation. Later, it was suggested that the development of a cashless economy was another key goal of demonetisation.
In India, there were almost 71 billion digital payments made during the fiscal year 2022. Comparing this to the preceding three years, there was a noticeable increase. Since 2015, UPI has seen significant increases in both value and number.
Demonetization has not yet succeeded in achieving its three main objectives: removing black money, reducing counterfeit money, and establishing a cashless society. Even though there is an increase in digital transactions, which are primarily motivated by convenience and the rise in online transactions which were in turn motivated by the COVID-19 outbreak and accompanying lockdowns, people still prefer to deal in cash to a great extent. This may suggest that despite the extremely disruptive economic change, digital channels would have increased.
Whether the note ban was a wise move given the Indian economy is still up for debate. Although there has undoubtedly been a noticeable increase in digital payments, it is questionable whether the complex effort to uncover black money—is the declared and main objective of demonetization. 
---
Read more: The rupee gained 26 paise against the US dollar in line with the positive equity trend
SC STAYS THE ACQUITTAL BY BOMBAY H.C OF UAPA ACCUSED, GN SAIBABA