In a captivating address during the G20 Deputies' Meeting, Dr. Bharati Pravin Pawar, Union Minister of State for Health and Family Welfare, eloquently highlighted India's overarching theme for its G20 Presidency: Vasudhaiva Kutumbakam, the belief that the world is interconnected as a single global family.
This resonates powerfully within the context of global health, where the pandemic has underscored the critical lesson that the prosperity and security of any nation are intimately linked with the well-being of all nations.
As the forthcoming G20 Health Ministers' Meeting approaches, Dr. Pawar, in conjunction with Dr. V K Paul, Member (Health) of NITI Aayog, illuminated the remarkable strides being made within the Health Working Groups under India's leadership.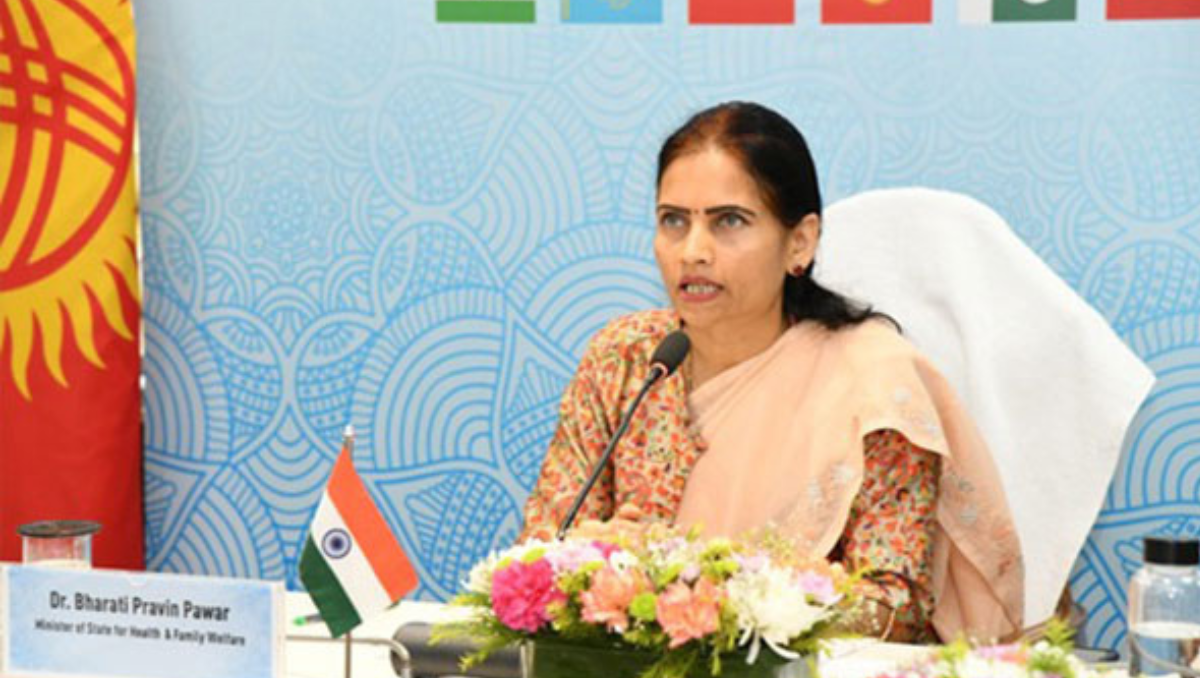 A central focus of these dialogues is the Health Emergencies Prevention Preparedness and Response (HEPPR) framework, which has consistently held a pivotal role in G20 discussions concerning health matters. The framework embodies the collective commitment of G20 nations to proactively address health emergencies, ensuring a harmonized and effective response for the well-being of global populations.
G20 insights
Dr. Pawar's insightful address not only emphasized India's guiding philosophy but also shed light on the profound discussions that are shaping the G20's approach to global health challenges. It serves as a reminder that collaborative and coordinated efforts are essential to safeguard the health and security of our interconnected world.
Dr. Pawar's address underscored the unique focus of India's G20 Presidency on three essential aspects:
Guided by the recognition that health transcends geographical boundaries, India's leadership within the G20 Presidency is dedicated to addressing three pressing priorities: One Health, Antimicrobial Resistance (AMR), and Climate Change. These interrelated challenges demand collective international approaches to effectively mitigate their impacts.
Promoting Fair Availability of Medical Countermeasures (MCMs): Under the Indian G20 Presidency, there is a strong push for establishing a comprehensive global platform to coordinate Medical Countermeasures. This envisioned alliance aims to bring together international endeavors in research, development, and production, with the overarching goal of enabling widespread access to high-quality and affordable vaccines, treatments, and diagnostic tools. This initiative prioritizes equitable distribution, particularly for vulnerable populations across the world.
Pioneering Digital Health Advancements: Embracing the revolutionary capabilities of digital advancements, there is a proposal for the establishment of the Global Initiative for Digital Health (GIDH). This initiative aims to streamline and harmonize ongoing digital health endeavors, fostering a collaborative international environment to elevate worldwide accessibility to healthcare through innovative digital solutions.
With a steadfast commitment to inclusiveness, Dr. Pawar reaffirmed the fundamental principle guiding India's G20 Presidency: the relentless pursuit of healthcare equity. Supported by extensive discussions across various working groups and bilateral interactions, these priorities are poised to enhance the accessibility and affordability of healthcare services for marginalized communities and nations facing resource constraints.
Sudhansh Pant, Union Health Secretary, reiterated the importance of a cohesive Global Health Architecture, a key focal point of India's G20 leadership. He underscored that the swift response to the pandemic led to disjointed actions, highlighting the critical need for a harmonized strategy.
The global response was equally praiseworthy, as delegates from Indonesia and Brazil commended India's dedication to addressing the world's urgent health issues. They supported the comprehensive approach and emphasized the importance of strengthening healthcare systems.
The critical necessity for efficient decision-making processes and fair representation within the provisional medical countermeasure framework was also emphasized.
Prominent figures such as Dr. Rajiv Bahl, Secretary of the Department of Health Research & Director General of ICMR, Abhay Thakur, India's G20 Presidency Sous Sherpa & Additional Secretary of the Ministry of External Affairs, and Lav Agarwal, India's G20 Presidency Health Track Focal Point & Additional Secretary of the Ministry of Health and Family Welfare, were in attendance, symbolizing the united dedication to achieving global health parity.