Prince Harry has not been keeping any secrets in relation to his virginity, drug consumption, or the royal family in his new book "Spare". He has opened up about how drug consumption helped him deal with his pain and trauma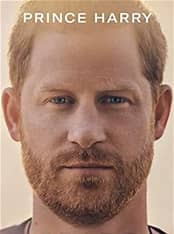 About the book "Spare"
The book was eagerly awaited, and several significant televised interviews were conducted alongside it. Harry discusses his early years, the tremendous impact of losing his mother, Diana, Princess of Wales, his turbulent adolescence, and his later deployment with the British Army to Afghanistan.
Harry writes about his connection with Prince William, King Charles III, and his father, as well as his father's marriage to Camilla Parker Bowles. He also discusses his romance and marriage to American actress Meghan Markle, as well as the couple's eventual transition out of their royal positions.
Critics gave Spare largely mixed reviews; some commended Harry's candor while others criticized the book for containing too many intimate facts. On the day of its release, Spare broke the record for "fastest-selling non-fiction book of all time" according to Guinness World Records.
"I'm writing this as the man I have become, not as the prince I was born," Harry said. I've had a variety of hats throughout the years, both literally and figuratively, and I hope that by sharing my experience – the highs and lows, the mistakes, and the lessons learned – I may demonstrate that, despite our differences, we actually share more things than we might think.
The book is "exact and entirely truthful," according to Harry. According to the publisher, the book "quickly transports readers back to one of the most horrific pictures of the 20th century: two little boys, two princes, marching behind their mother's coffin while the world watched in sadness — and terror.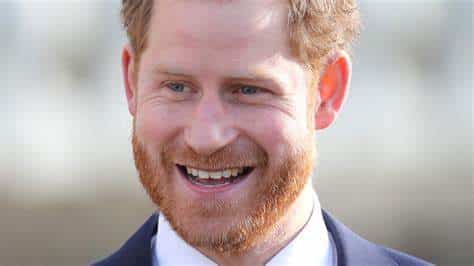 Prince Harry on how drugs made him feel
In an interview with Dr. Gabor Mate, Prince Harry claimed that cocaine had no benefit for him. (Source: The Independent). The 38-year-old went on to say that it was more of a social activity that made him feel like he belonged. He continued, saying that it did alter how he felt from how he would typically feel when sober. In contrast to cocaine, Prince Harry said, marijuana did aid him.
He claimed that utilizing these medications was similar to clearing the windshield of life's filters and was similar to using Instagram. According to Prince Harry, consuming narcotics helped him cope with his past traumas and pain. The Duke of Sussex continued by saying that he found comfort and lightness while high on narcotics.
Prince Harry continued by stating that despite initially using drugs for recreational purposes, he later understood "how fantastic" they were for him. He claimed that they were a crucial aspect of his life that altered him and enabled him to cope with the hurts and traumas of the past.
Do follow – Will Prince Harry attend the 2023 Super Bowl following his last year's appearance?