The Enforcement Directorate(ED) raided 24 locations in the national capital region (NCR), Patna, Ranchi, and Mumbai on Friday, including Bihar deputy chief minister Tejashwi Yadav's residence in Delhi in connection with the land job case. When the ED team raided the Defence Colony residence, Bihar Deputy Chief Minister Tejashwi Yadav and his wife were present. 
Earlier this week, the Central Bureau of Investigation (CBI) questioned former Bihar chief ministers Lalu Yadav and Rabri Devi in connection with the money laundering case related to the jobs for a land scam.
In response to his parents' questioning, Tejashwi stated on Monday that the CBI action was the result of his family's unwavering opposition to the Bharatiya Janata Party (BJP).
CBI Charged file sheet against Tejashwi Yadav's family
The CBI had already charged the file sheet in connection with the case. On March 15, the special court summoned the accused, including Prasad and his family members, as well as others. The investigation into the alleged scam is still ongoing, and the new round of questioning of Yadav family members is in connection with "further investigation" in the case.
The CBI initiated a preliminary enquiry (PE) – a precursor to the FIR – in the matter in September 2021, amid accusations that somewhere between 2004 and 2009, numerous people were assigned as replacements in Group D posts in different zones of Indian Railways without following guidelines, in exchange for land by unknown public servants.
It is claimed that during Prasad's time in office as rail line minister from 2004 to 2009, 12 unusual applicant appointments were made in the central railways, in violation of the Indian Railways' recruitment norms and procedures. There was no advertisement or public notice for the appointment, but some Patna residents were appointed as substitutes in various zonal railways located in Jaipur, Mumbai, Jabalpur, Kolkata and Hazipur.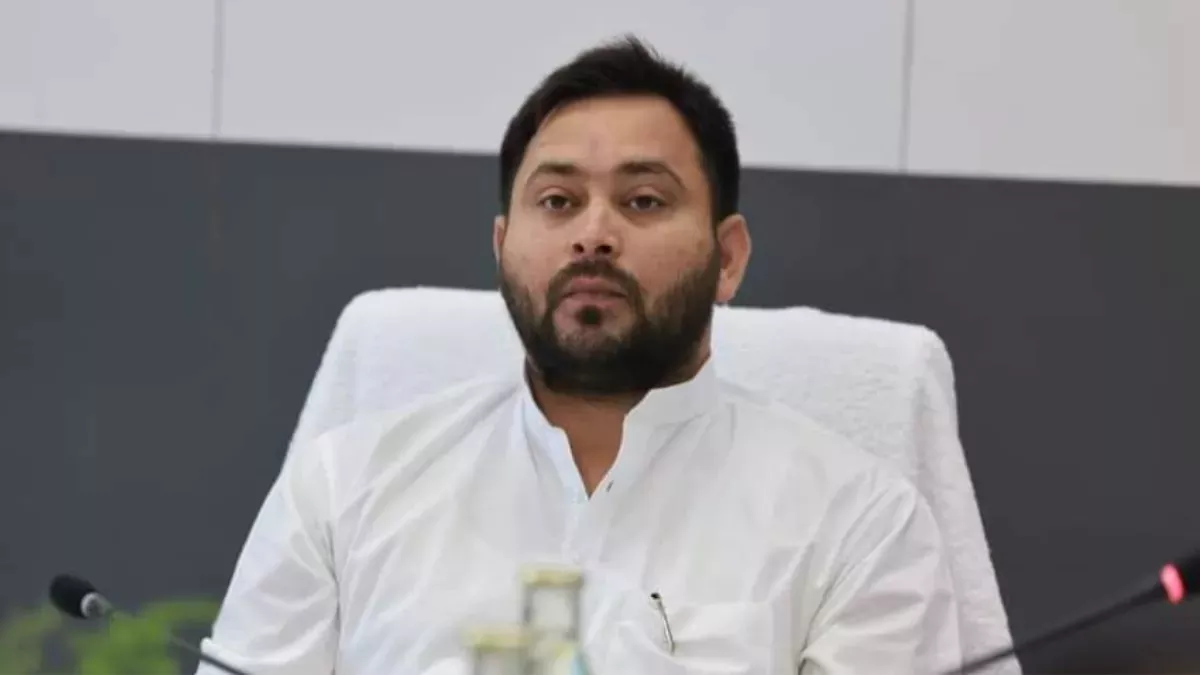 As a form of payment, the candidates allegedly sold land to Prasad's family members at deeply discounted prices ranging from one-fourth to one-fifth of market value. Overall, Lalu Yadav and his family members obtained 1,05,292 square feet of land in Patna via seven deeds (five sale deeds and two gift deeds) at bargain prices from the 12 private individuals who received Group D jobs in six different railway zones.
The Sources close to Tejashwi Yadav have condemned the actions of ED and the timing he says is not something very expected when his wife is about to have a child. On the other hand, Rohini Acharya also said that her family was being tortured only because they never bent in front of the fascists.
The CBI questioned former Union Railway Minister Lalu Yadav for five hours on March 7 in Delhi at his daughter Misa Bharti's Pandara Road home, where he is currently recovering from kidney transplant surgery. The investigation agency had questioned Rabri Devi at her Patna residence the day before.
The CBI case, which includes the Yadav couple and their daughters Misa and Hema, is based on allegations that Mr Yadav and his family members purchased land at low prices in return for jobs during his time in office as the Union Railway Minister from 2004-09.
Last week, eight opposition parties had written a letter to the Prime Minister against the misuse of National institutions and Tejashwi Yadav was also among the signatories.
---
Read More Such Articles
---
Tribal women now have equal succession rights
Prime minister Modi on temple vandalism in Australia
Fear of Violence Grips J&K; Government Arms Civilians
80-day jail term for a Congress leader for insulting Narendra Modi.