A San Jose district court on Friday sentenced defunct blood testing startup Theranos founder Elizabeth Holmes to 11.25 years in prison on charges of defrauding investors, Reuters and the New York Post reported.
The jury found Theranos guilty in January on account of duping investors and lying about the technology after a 3-month trial. U.S. District Judge Edward Davila upheld the jury's verdict and, based on that, found Holmes in violation of three counts of investor fraud and one of conspiracy. Conviction on these four counts, out of the eleven she was accused of, led to a sentence of 11 years and 3 months, along with 3 years of supervised release after that.
Elizabeth Holmes Verdict
According to ABC News, jurors had also found Holmes not guilty of the charges of defrauding patients and deceiving investors. Judge Davila also refused to consider the charges of "reckless disregard" levied by the prosecution in her sentencing and stuck to the original charges made during the jury hearing. Assistant U.S. Attorney Jeff Schenk told Davila during the hearing that a 15-year sentence would be "making a statement that the ends don't justify the means."
Davila also questioned the motivation of Holmes behind conducting such a fraud, while announcing the sentence, and called it "troubling". "This is a fraud case where an exciting venture went forward with great expectations only to be dashed by untruths, misrepresentations, plain hubris, and lies," the judge said. U.S attorney Stephanie Hinds also said that Holmes's sentence "reflects the audacity of her massive fraud and the staggering damage she caused."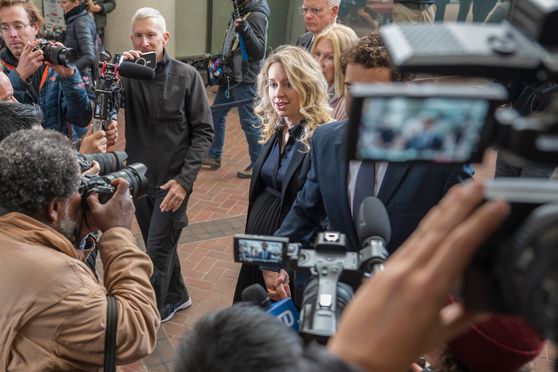 Elizabeth Holmes's journey from a Stanford dropout in 2003 to the world's youngest female billionaire made her the toast of the town by 2014. She was viewed as a star entrepreneur on Wall Street and was valued at $4.5 billion for her stakes in her startup Theranos by the age of 30. Thernos Inc. claimed to have the technology to diagnose patients by running multiple tests with just a single slab of blood through a compact machine that would replace labs and could be used in homes and on battlefields.
However, in 2015, journalistic investigations led by a series of Wall Street Journal reports questioned the technology of the machines and termed them "faulty." Theranos collapsed and in space of one year, its value came crashing down to USD 0 from USD 9 billion. Under pressure from the Securities and Exchange Commission, Holmes gave up control of the company in 2018. Her story was also the inspiration behind the limited series "The Dropout" for which Actress Amanda Seyfried won an Emmy Award by portraying Holmes herself.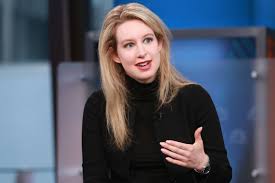 During the trial, Holmes was accused of misrepresenting the technical and financial aspects of the start-up and the actual ability of the compact blood testing machine. Prosecutors claimed that Theranos more or less on already available conventional machines from other companies under the illusion of revolutionary technology.
Holmes claimed that she at that time thought that the tests by Theranos tech were accurate. "I have felt deep shame for what people went through because I failed them," Holmes said after the verdict. Kevin Downey, Holmes' attorney, asked the judge to grant her home confinement on the basis of the fact that evidence doesn't suggest she was motivated by greed.
Holmes cried and hugged her mother and partner after the verdict was announced. Her defense is expected to appeal against the judge's verdict to uphold the jury's findings at the San Francisco-based 9th U.S. Circuit Court of Appeals and also ask to allow her to remain on bail during the process of the appeal. She has already filed three unsuccessful requests for a free trial. Holmes confirmed last week that she is pregnant and is expected to surrender herself by 27 April.