The final day of the last test was a dream come true for Stuart Broad. The last delivery of the Ashes 2023 saw Broad get his 604th wicket and England levelling the series 2-2. Wicket in the final delivery of his international career must be a fairy tale ending for Stuart Broad. The thunderous nonstop applause from English supporters was something worth watching.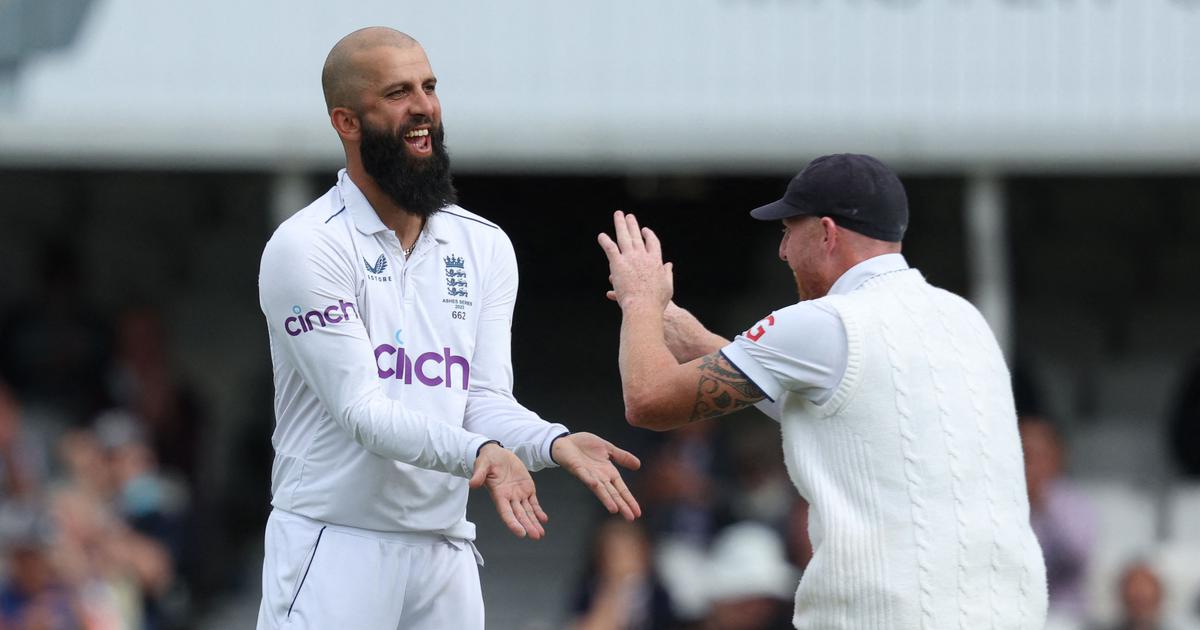 After the match, Stuart Broad took Moeen Ali with him around the ground to accept the roaring appreciation from the crowd. Moeen Ali cleared the air of not playing test matches anymore. It was the conversation with Stokes before the Ashes 2023 that made him re-enter in test cricket after retirement. Ali and Broad could not have demanded anything better as they bid adieu to test cricket.
Day 5, Ashes Highlights
There was a delay in the start as rain tried its part to spoil a party for cricket fans. After 3 hours of delay the game began with a bang and ending was even better. Both openers who had given a great start to the Aussies were sent back to the pavilion within 30 minutes of play. Labuschagne too departed cheaply for 13. Australia looked in trouble with 3 down for 169. A humongous total of 215 still left to chase. It was ever reliable Steve Smith and aggressive Head that brought back the Aussies. Their attacking 95-run stand brought the visitors back to the top.
As victory started looking bleak for England, Ali did the trick of dismissing Head. Ali precisely pitched the ball on rough where it spun and took Head's outside edge into first slip.
Then there was the collapse of the middle order. Chris Woakes looking lethal throughout the day dismissed Smith and Starc with great deliveries. Bairstow one hand stunner got Marsh on Ali's delivery. The skipper Cummins and Murphy tried but the English bowlers were way ahead. When Murphy and Carrey partnership started looking a worry, it was the man of the moment Broad who got them. With Carrey dismissal England levelled the captivating series 2-2. A fair result for the teams.
Since 2001, England has not lost a Test series against Australia at home. However, in 2001, they faced defeat in the Ashes series with a margin of 1-4. From 2005 to 2015, they managed to secure victory in four consecutive home Test series against Australia. The most recent series in 2019 ended in a 2-2 draw.