Ben stokes led England cricket team crunching a famous test series win against Pakistan on the 4th day of the multan Test match by 26 runs.
It is a historic test series win for England in Pakistan after 22 years. Harry brook is the player of the match who scored 108 runs in a very difficult situation. Saud Shakeel was the highest run scorer in the second inning of pakistan.
After losing 1st test match in Rawalpindi with a flat surface, Pakistan have a rank turner pitch in this game, which would have been better utilized by the Pakistan spinner As Abrar Ahmed took 7 wickets in 1st and 4 wickets in 2nd inning. After restricting England to 281 in the 1st and 275 in the 2nd inning, Pakistan was very close to go for the win. But, the lack of execution ended with the series loss. With the brilliant Pace bowling attack of Mark wood, James Anderson,and Ollie Robinson, England rattled Pakistan's batting attack.
This is the first time in the history of Pakistan cricket after 1959 that Pakistan lost 3 of the consecutive Test match in Pakistan. Cricket Experts suggesting that Pakistan's defensive approach of playing cricket leads to the loss because within the same way, Pakistan lost the Final of Asia cup 2022,Final of T-20 world cup 2022 and T-20 Semi-final 2021. Before the T-20 world cup this year, English team defeated pakistan within the same fashion with 4-3 series win.
England's Brand of Cricket
Within the latest scenario, It would have been seen that under the coach Brendon McCullum and captain Ben stokes, England is playing another level of cricket either be the T-20 or Test match. According to stokes, they are looking for the results in every game with their positive mindset. England has shown us in the recent past, regarding how to play white ball cricket and red ball cricket with a conclusive result. After the defeat in 2015 world cup against Bangladesh,England made tremendous change in their style and it results into the 2019 ODI world cup and 2022 T-20 world champion. England has won 8 out of the 9 test matches under the captaincy of Stokes.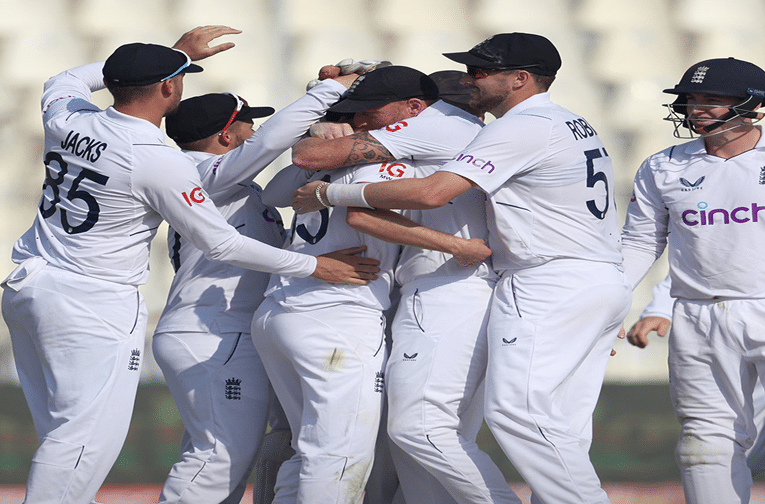 World Test Championship Scenario for India after this match
As Pakistan finished as a losing side in the 2nd test match against England, India's chance to qualify for the WTC increases. Currently India is at the 4th position and Australia is on the top of the WTC table. India will have to win their upcoming matches against Bangladesh, srilanka and Australia in the upcoming series and Australia have to win against south Africa in the upcoming series. With brilliant home series win record, India is quite favourable for to go for it.