What constitutes a good web content? We all spend hours on our phone scrolling through instagram, facebook, youtube looking for good content. And what kind of videos do we stop by to watch twice? It is obviously something which we can relate to. Or maybe it's the way the creator has presented the content. Anyway, the content and the presentation are two main essentials when it comes to good web content. But if we look a bit deep into the algorithms and the trends, it is not just these two which makes them eye-catching.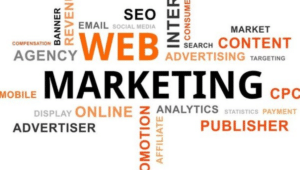 Firstly, what counts is the factor of relatability. Like what is your target audience? Which age group do they belong to? What is the reason why these individuals constitute your target audience? For example, if you are a psychologist specialized in treating teenagers, your content should go in the direction of talking about the struggles- academic, social etc. your content should be compelling such that these teenagers find them to be relatable and approach you for your help.
Secondly, the aesthetics. The way you portray your content is very significant in today's day and age. The content should be designed such that people should aspire to recreate your content or follow them up. Using pastel coloured templates for uploading write-ups and blogs prove to be very helpful and eye-pleasing which in turn, leads people to follow the content and are likely to recommend them to others.
Thirdly, make the content in such a way that it precludes tasks which can be fun for the viewers to do. This increases the involvement of the viewers and helps in engagement and thereby the algorithm becomes accustomed to our needs. Doing these tasks can help the people get more curious about us, the creator. While performing said tasks, the people get actively involved and hence, will do a bit of research to satisfy their piqued curiosity.
Fourthly, be consistent. Consistency is key to achieving anything. As our content gets consumed or devoured on a daily basis, the consumers get hungry for more. And in order to keep things brewing and to not lose the attention of our viewers, we must create things consistently; that too content of good quality. If we take too long in uploading new blogs or creations, there is a chance that we might lose our inertia. And a losing inertia can decrease our engagement with the people.
Fifthly, brevity is an essential ingredient in people visiting the webpages and sites frequently. Readers and viewers really do not go for the complicated articles or blogs with heavy jargon. They would always prefer and love content which are brief, concise and to the point.
These are the few ways to creating a good web content. But what we have to keep in mind, the most important above all is, being authentic. The mere fact that your content is unique and is different from others in itself is a huge way to attain the audience you desire. What we might say can essentially help a lot of people like us in a lot of ways. That is what is important.
Read More:Optus Slammed by the Australian Government for the Massive Cybersecurity Breach