Scientists at the National Ignition Facility of the Lawrence Livermore National Laboratory announced that they have created a nuclear fusion reaction that resulted in a net gain of energy. This achievement has been celebrated by US officials as a major advancement for the future of clean energy.
Nuclear fusion has the potential to provide a virtually limitless and clean source of energy. In contrast to nuclear fission, which is the process currently used in most nuclear power plants, fusion does not produce harmful radioactive waste and has a much lower risk of accidents. If fusion can be successfully commercialized, it could provide a safe and abundant source of energy to meet the world's growing demand. Additionally, because fusion reactions produce very few greenhouse gases, they could also help to address climate change. The use of the fusion process for generating electricity at a commercial scale is decades away, but the latest experiment by US scientists is still a big deal.
How does this breakthrough in nuclear fusion benefit us?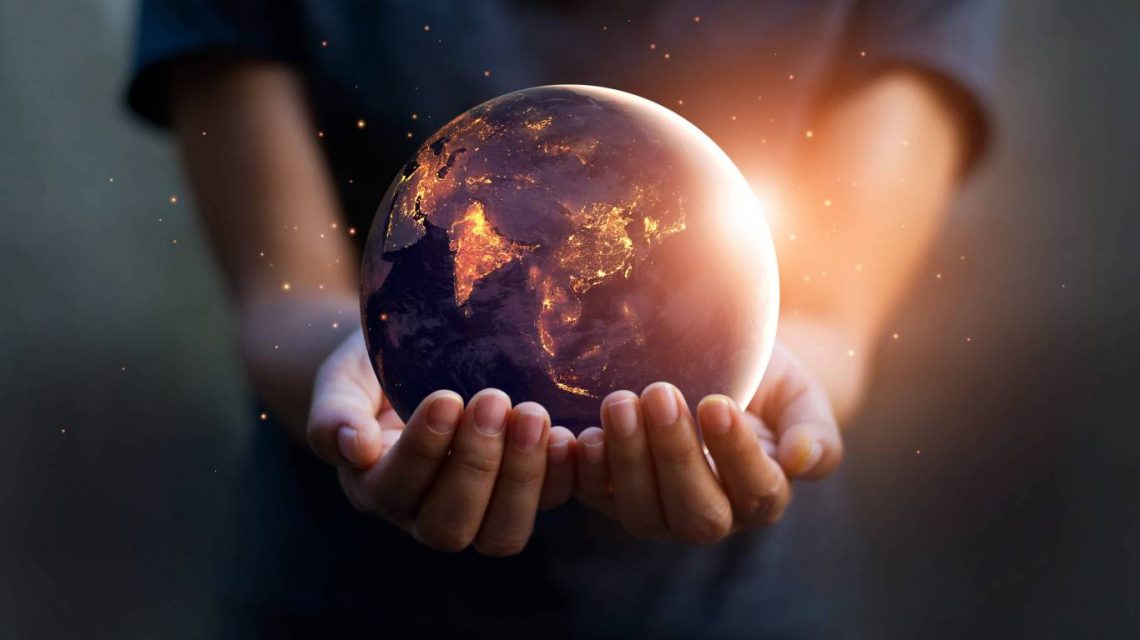 If fusion power can be successfully developed and scaled up, it could potentially provide a virtually limitless and sustainable source of clean energy. This could have significant benefits for both the present and the future, including:
Reduced reliance on fossil fuels: Fusion power does not rely on fossil fuels, such as coal, oil, and natural gas, which are finite resources that contribute to air and water pollution. By replacing fossil fuels with fusion power, we can reduce our dependence on these non-renewable resources and help to preserve them for future generations.
Improved air quality: Since fusion reactions produce no greenhouse gases or other air pollutants, the widespread adoption of fusion power could help to improve air quality and reduce the harmful effects of air pollution on human health. This could have particularly beneficial effects for people living in urban areas, where air pollution is often a major concern.
Increased energy security: Fusion power could provide a more reliable and resilient source of energy, as it is not subject to the same disruptions and vulnerabilities as other energy sources, such as natural disasters or political instability. This could help ensure that future generations have access to a stable and reliable energy source, even in the face of potential challenges.
Reduced greenhouse gas emissions: As mentioned earlier, fusion reactions produce no greenhouse gases or other air pollutants. The widespread adoption of fusion power could therefore help to reduce global greenhouse gas emissions and slow the pace of climate change. This could help to protect the planet for future generations and ensure that the Earth remains a habitable place for humans and other species.
Overall, the successful development of fusion power could have far-reaching benefits for society and the environment, both in the present and in the future.
What are the challenges of developing nuclear fusion power?
One of the main challenges in developing fusion power is achieving a sustained and controlled fusion reaction. In order for a fusion reaction to be self-sustaining, the temperature and pressure inside the reactor must be high enough to force the atomic nuclei to fuse together, but not so high that the reactor itself is damaged. This is a delicate balance and achieving it has proven to be a significant challenge for scientists.
Another challenge is finding suitable materials to construct the reactor. Fusion reactions produce extremely high temperatures, and the materials used in the reactor must be able to withstand these conditions without breaking down or degrading. Additionally, the materials must be able to contain the high-energy particles produced by the fusion reaction, while still allowing the reaction to proceed. Finding materials that can meet these requirements has been a major hurdle in the development of fusion power.
Overall, there are many technical and scientific challenges involved in developing fusion power. However, recent advances, such as the breakthrough at the National Ignition Facility, suggest that these challenges can be overcome with continued research and development.