Seated at a feast in the style of Da Vinci's Last Supper, the seven members of BTS celebrated their ninth anniversary as a band. The visual reference was apt. During a video of the mid-June dinner, the biggest musical act in the world dropped an industry-shaking bomb: they were starting a fresh chapter and prioritizing their solo careers.
"We have to accept that we've changed," rapper and group leader RM said. "The problem with K-pop and the whole idol system is they don't give you time to mature." Suga made clear, in the hour-long "dinner party" video posted to their YouTube channel, BANGTANTV, that the group is not "disbanding," and Jung Kook clarified in a follow-up video that this is not a "hiatus."
What does this new chapter mean?
First thing's first: it is not, as Jung Kook clarified in a later video, a hiatus. RM, Suga, J-Hope, Jung Kook, Jimin, V, and Jin will be working on solo projects, and as they explained in their first video, they're looking forward to some more independence. But they have no plans to stop working as a group. "BTS now starts a new chapter with new solo projects as well as group projects," HYBE shared in an official statement explaining the transition. "Members will take this time to achieve personal growth through various new activities, and we expect it to further strengthen the foundation for the group's long run as a team. BigHit MUSIC will actively support the artists."
Will BTS get back together?
Since they're not disbanding, they're still together. Their future musical output as a group is uncertain, though, and it's unclear when they might return to live performance as a group.
To Barrionuevo, the signs of this change in direction have been evident for some time. Besides a slowdown in output over the past few years and their clear interest in moving past the "fishbowl" group living situation they've been in, he points to Korea's required military service as the ultimate warning sign of impending change.
"The only thing that was looming that everyone understood—and that was being parsed and debated—was the military service requirement. Everyone thought maybe they would be the exception to finally break the rules in Korea," he says. (A 2020 amendment to the laws allowed them to defer until age 30, but other proposed changes have not come to fruition.) "They were looking at a situation where for three consecutive years, they were going to lose one BTS member every year to military service."
That remains true—starting with oldest member Jin, 29—and especially with this new direction, most likely inevitable.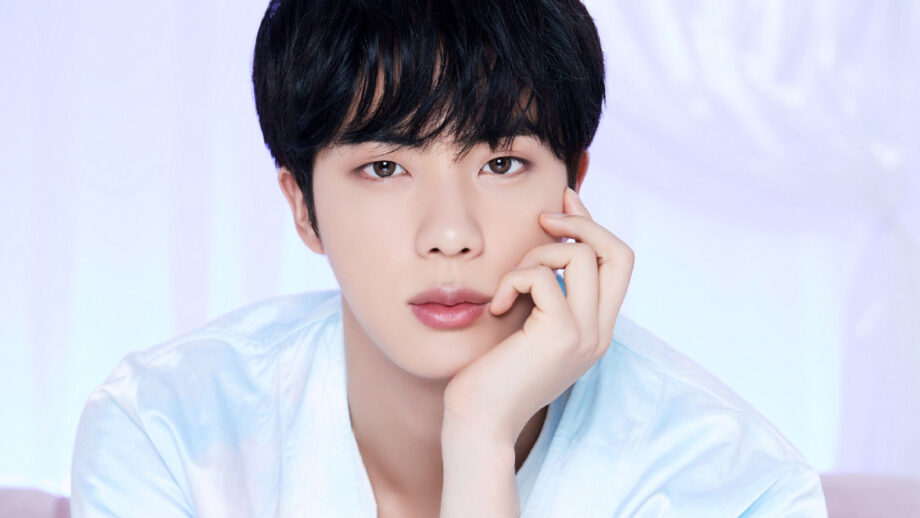 What will their solo careers look like?
The members of BTS have always pursued side projects, even during their busiest times as a group: 
Suga has released

multiple mixtapes

under the name August D, and featured on

Halsey

's last album with his interlude as well as in a popular collaboration with singer-songwriter

MAX

; he also has over 100 producing credits.

RM has featured

as a rapper

on independent tracks and put out his solo mixtape,

mono.

, in 2018.

J-Hope also released a mixtape in 2018.

V's

solo music

, which leans balladic, has earned hundreds of millions of streams.

Jimin, Jung Kook, and Jin have dabbled in solo releases as well (although in the dinner party video, Jimin was keen to note that he doesn't see himself as a solo artist, but as a BTS member).
The artists are also known to have other passions, including photography, acting, dance, fashion, and film, so it seems likely we will start to see more of their interests and hobbies playing a bigger role in their lives, whether personal or professional; Jin joked in the video that he'd spent much of the last few weeks playing video games, while Suga has kept up a schedule of English, Pilates, and dance classes.
First up with new solo work will be J-Hope, whose solo album is underway and who is slated to perform at Chicago's Lollapalooza music festival at the end of July.
But why is BTS pursuing this new direction?
During the dinner party video, RM reflected on the past few years. "For me, it was like the group BTS was within my grasp until 'ON' and 'Dynamite' but after 'Butter' and 'Permission to Dance' I didn't know what kind of group we were anymore." (The latter two were the group's most recent English-language mega-hits.)
He said it had become hard to know what kind of story to tell in his music. "After I get up in the morning and get makeup done, there's no time for growth. And it's not just about music and work. I've changed as a human over the past 10 years, so I needed time to think and have some alone time." He continued: "Somehow, it's become my job to be a rapping machine… but I kept feeling like I was trapped inside myself."
"I think now, finally, we've come to think about what kind of artists we each want to be remembered as to our fans," Jimin said.
BTS has spent nine years developing an intense relationship with their ARMY; their most recent releases have all been odes of gratitude to the support they've received, creating music that strengthened that bond. Now the time has come, for once, to turn that gaze inward.
Watch Now – 
Know more about Korean Military Rules
---
Read More – Tom Cruise's biggest hit Top Gun 2 is now in theatres.