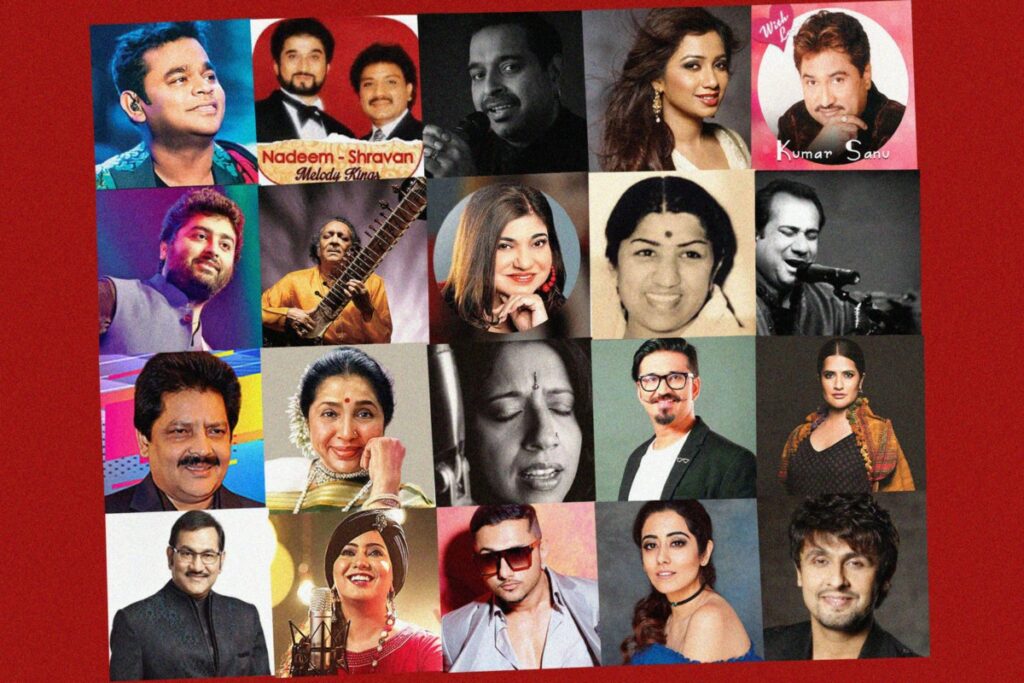 Why has Indian Pop culture diminished over the years? This article will try to find out the reasons what went wrong for the sudden decline in Indian Pop music.
Music is an essential part of everyone's life. It heals our health problems and improves our thought processes. There are many different types of music according to different tastes and moods.
In the past, there were so many musical instruments like we have now.
So, people at that age made music through their voices and other sound-making objects.
Today, we have many instruments to make different sounds, but no one can compete with the music made in the past.
Origin of Music
For ages, music has been a part of every civilization. Classical music have been a tradition of India for many centuries. Carnatic and Hindustani music are the main categories, with different ragas and artistic presentations.
Sufi is one of the famous music traditions that came out of religious groups.
They played a combination of musical instruments like flute, table, sarangi, and veena, along with hand-clapping and body music.
The classical music tradition in southern India originated during the rule of the Chera Dynasty in the 16th Century.
There are two types of classical music- North Indian Classical music and South Indian Classical music. Both have different genres and usage.
There are many other kinds of music which is a mixture of classical music- folk music, regional music, and Bollywood music.
Pop music is one of the new genres which made its mark in the music industry. Influenced by other Asian parts and the Western region, pop music in India made its space successfully.
As time went on, music was being made based on different cultures and religions. Pop music is the best example of that.
What is Pop music- Understanding its Genre
This music is catchy with addictive lyrics and an upbeat rhythm of the music. With the development of rock and roll, it originated in the 1950s and 1960s. However, it is still unclear where the birth of Pop music took place.
Rap and rock are the different genres closely associated with this music.
Indian pop music is a fusion of different combinations of Indian musical instruments with western beats and lyrics. This was a significant breakthrough, as the creation of the music was so unique which made a successful entry in the Indian music industry.
Even after so many years, Indian pop music is still played in various social networking sites. There are some iconic pop hits which are not faded out.
The population who listen to the pop music is aged between 18-35 years. During 1990s and early-2000, pop music industry had a tremendous growth.
Mostly all the pop songs were aired in Channel V and MTV, rather not restricting to Doordarshan only.
Some of the artists are Alisa Chinai, Shweta Shetty, Lucky Ali, Anaida, The Aryans, The band of Boys, Bombay Vikings, Leslie Lewis, Shaan, Daler Mehndi and Mohit Chauhan.
The mid-2000 started seeing a decrease in the production of pop music. One of the reasons behind the decline of pop music was inclining toward the Bollywood industry. Many singers started singing as playback singers for celebrities.
But we cannot blame only Bollywood for the cause. Another reason is Record labels. During the 90s, if an album release was equal to huge money. Hence, the result was everyone wanted to become a pop star.
Those already into the music business have shared their views on how the money was flowing into the industry for an album.
Middle-class people who had small businesses or worked in private companies wanted to invest their money to get their children to become pop stars. The result was if they filed they will do something wrong to themselves.
Everything is now online. No one buys cassettes and CDs. Albums are released directly through online mode. People will download it from there.
Like earlier, whole album will not be released. A single song is released, for which a lot of reviews, comments, and downloads makes it possible for the profit earned.
Live concerts are also a part of making huge money. People love watching their favorite artist sing live for them.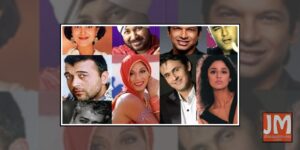 Those who survived the decline turned to Bollywood or live concerts.
 For example, Leslie Lewis collaborated with Hariharan for their band Colonial Cousins and made many memorable songs with Shwetha(Pari hoon main), and KK(Pal). Now, Leslie is the director of India team "Coke Studio".
India's first Pop Stars- The Forgotten Feminist Voice- VIVA Girls
In 2002, for the first time all-girl band was formed. The band was so hit among the youth. Their songs became "youth-anthems".
Seema Ramchandani, Pratichee Mohapatra, Neha Bhasin, Mahua Kamat, and Anushka Manchanda formed the band after winning the contest in Channel V.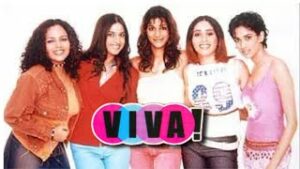 They were famous because they were the first Pop stars, also their songs were not only melodious but rebellious.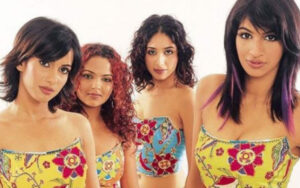 But the band broke up in 2005. Not long they survived as a band in the music industry. However, their songs pointed gender discrimination in the society. Their band made people to think that girls too can be pop star.
There were lot of questions why they broke and went separate in their different ways. Some of their songs are unavailable in the internet. The members of the band never commented on their break up.
But in 2014, the band members Anushka, Mahua, Pratichee, and Neha in an interview with Ashish Kate revealed why they went separate.
Pop music or various other genre are like a fad in the music industry. Now most of the music channels, celebrities are interested in promoting reality shows.
Looking at these, individual music videos are less hope in small screens and internet. Live concert and reality shows are taking over pop music.