People think that the rising tensions between China and Taiwan after US House Speaker Nancy Pelosi's high-profile trip to Taipei also came up in the talks that happened in the Cambodian capital on the sidelines of an ASEAN meeting.
At a meeting in Phnom Penh on Thursday, US Secretary of State Antony Blinken and External Affairs Minister S. Jaishankar discussed the situation in Sri Lanka, the developments in Myanmar, and other urgent global challenges.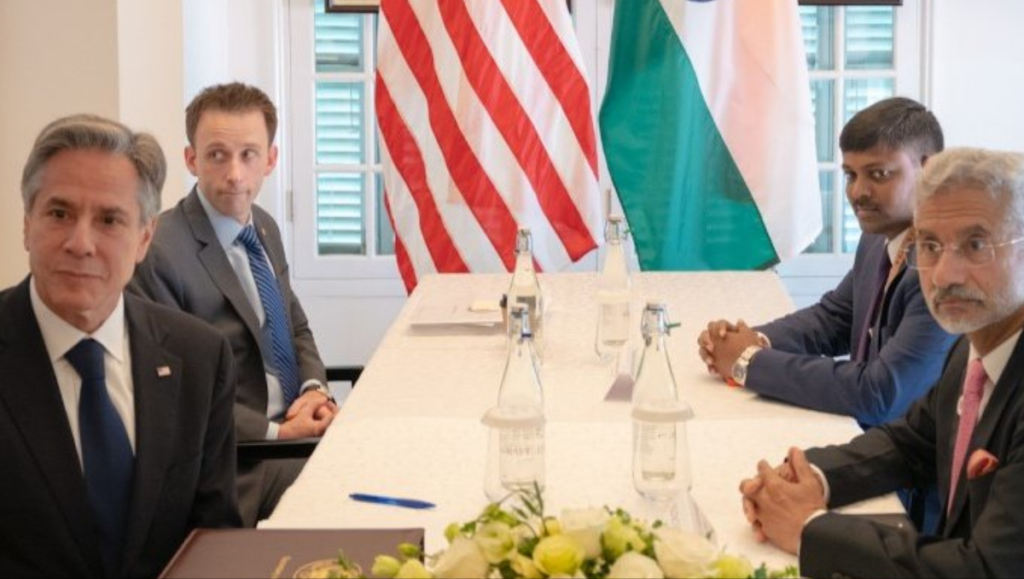 It is believed that the discussions that took place on the fringes of an ASEAN summit in the Cambodian capital were also influenced by the escalating hostilities between China and Taiwan in the wake of US House Speaker Nancy Pelosi's high-profile visit to Taipei.
During his opening remarks at the meeting, Blinken stated that the US State Department and India are ardent supporters of ASEAN's centrality in the Indo-Pacific.
"We both fervently support ASEAN centrality." We collaborate on a shared vision for a free and open Indo-Pacific region every day in a variety of ways, he said.
And of course, there are some pressing issues that both of us are worried about, such as the conditions in Sri Lanka, Burma, and a few other flashpoints, he added.
Therefore, I eagerly anticipate discussing a number of these issues with my friend once more before we depart for our meetings. Blinken