In Bigg Boss 16's Family Week, Farah Khan entered. In Bigg Boss's house, Sajid and his sister Farah both cry after seeing each other after so long.
Table of Contents
The family week has started in the Bigg Boss 16 house, and in the promo for Bigg Boss shared by Colors TV on Sunday evening, choreographer and filmmaker Farah Khan arrives at the Bigg Boss house to meet her brother Sajid Khan. In the promo, Farah was seen hugging and getting emotional after meeting their brother Sajid.
Farah Khan said to Sajid Khan, "Mummy is proud of you"
In the promo video shared by Colors TV, Bigg Boss tells all the contestants to freeze. As soon as all the contestants freeze, Farah takes off to enter the house. As she enters, she goes to her brother Sajid and cries, hugs him from behind, kisses his shoulder, and says, "Mummy is proud of you."
After meeting Sajid, she goes to Shiv Thakare and hugs him, saying, "Bhai hai tu mera", She goes to Abdu Rozik hugs and kisses him, After Abdu, she goes to MC Shan and hugs him and says, "1 bhai chhodkar gai thi par ab 3 bhai saath lekar jaa rahi hun".
Later, Farah was seen meeting all the other housemates, Farah told Sajid, "Tu bohot lucky hai jo tujhe ye mandali mili hai ". Farah was seen in a red blazer white T-shirt and red pants in the promo.
Shiv Thakare's mother and Priyanka Chahar Choudhary's brother were also seen in the promo
Along with Farah Khan, Shiv Thakare's mother and Priyanka Chahar Choudhary's brother were also seen in the promo for Bigg Boss Family Week. Shiv's mother was seen lovingly stroking her son's head and saying, "Rona nahi rone ke liye nahi aaya tu idhar", later she goes to Abdu and loves him like a small child, and she was seen blessing Nimrit and saying, "Acha khel rahi hai". Priyanka and her brother were also seen running and hugging each other tightly.
As soon as the promo clip aired, a lot of things came into the hearts of the fans, which they shared while commenting, some people wrote, "Yeh mandali har kisi ka dil jeet rahi hai" and some fans wrote, "Bond between Shiv, Abdu, Stan, Nimrit, Sajid, and Sumbul is not just a circle; they are a family."
During the promo, Bigg Boss is heard saying that the family members of Shiv, Sajid, and Priyanka will do the nomination process instead of them in the confession room.
During the family week, all the housemates of Bigg Boss contestants will come to the house to meet them. In last week's Shanivaar ka Vaar, all the family members who are going to enter the Bigg Boss house to meet their family members were seen talking with Salman Khan, whereas MC Shan and Tina Dutta's mothers were seen having a mild argument.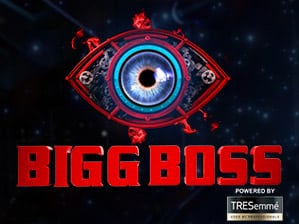 Family members of all the contestants are going to come to Bigg Boss, and this week is going to be very emotional for the members of Bigg Boss and their fans. Now it has to be seen with what twist the family members and Bigg Boss will surprise and entertain the audience this week.