If you wish to pursue a career as a doctor, the road is not easy. A lot of hard work, dedication, and perseverance go into it. And why not when the career comes with plenty of perks?
Bachelor of Medicine and Bachelor of Surgery, better known as MBBS, helps students become doctors. This is one of the most respectable careers not just in India but across the globe. They work hard and sacrifice their lives to cure diseases and treat health. This career gives them an elite status in society.
In a country like India, the doctor-patient ratio is 1 in 1000 people. This clearly states that the demand for doctors is quite a lot so this career comes with good job security.
Mr. Amit Shah, Home & Cooperation Minister India launched the MBBS course books in Hindi in Madhya Pradesh at the Lal Parade Ground on Sunday. For India's education sector this is an initiative for a moment of renaissance and reconstruction," he said. He further added, "I'm content that MP Chief Minister, Mr. Shivraj Singh Chouhan has accepted the three language formula and is now taking it further from here. Under the leadership of India's Prime Minister, Mr.Narender Modi, we think it is essential to give importance to our native languages and this is what we will be focusing on in our New Education Policy".
Next, he said that after medical, he will also look into other educational sectors like engineering and technical education. Now students can conveniently write NEET & Jee-the entrance exams for medical and engineering in 12 Indian languages. They can write UGC exams in 12 different languages in our nation and the Common University Examination Test in 13 languages.
He clarified that there has been a team of 97 technical people who have been consistently working on the preparation of the books for 232 days at Gandhi Medical College, Bhopal. They have done their best at translating books from English to Hindi language.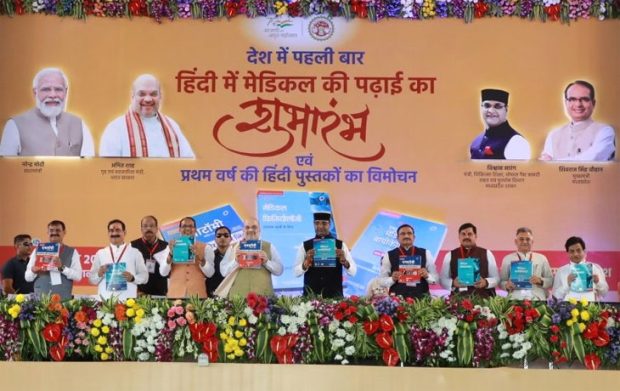 Upsurge in the Indian Education Sector
Mr. Shah gave all the credit to the Prime Minister stating it was his idea as he wants India's brain to gain and not 'brain drain'. He said now Indians should feel an inferiority complex due to a lack of English language knowledge and fluency. The country is led by one of the best Prime Ministers so you can show your abilities in any language of your choice.
On the other hand, MP Chief Minister Shivraj Singh Chauhan claimed it to be a historical moment in the Indian education sector. This decision is a boon for those who have been struggling with English and were thinking of leaving MBBS due to the same. No one other than the Prime Minister of our country could take this initiative to make it comfortable for the youth to pursue the career of their choice. He further added that he had earlier introduced the topic of imparting education in the native language but everyone at Vallabh Bhavan laughed at him saying this was something impossible.
The MP Chief Minister also added, "It is a matter of joy for me. If MBBS education is possible in Hindi, any course is possible". This is a major step and will bring a major change in the lives of the students, especially the ones that have a Hindi background.
Best student merit list
You will be surprised to know that Hindi will not be taught in 6 engineering and 6 polytechnic colleges this year. Not only this, the course will be in the native language of IITs and IIMs as well. There will be a separate merit list for students studying their courses in the Hindi language. While addressing the gathering the Education Minister stated that there had been a simple translation of all the books like biochemistry, physiology, and anatomy so that students can effortlessly understand the topic.
No more language barriers to success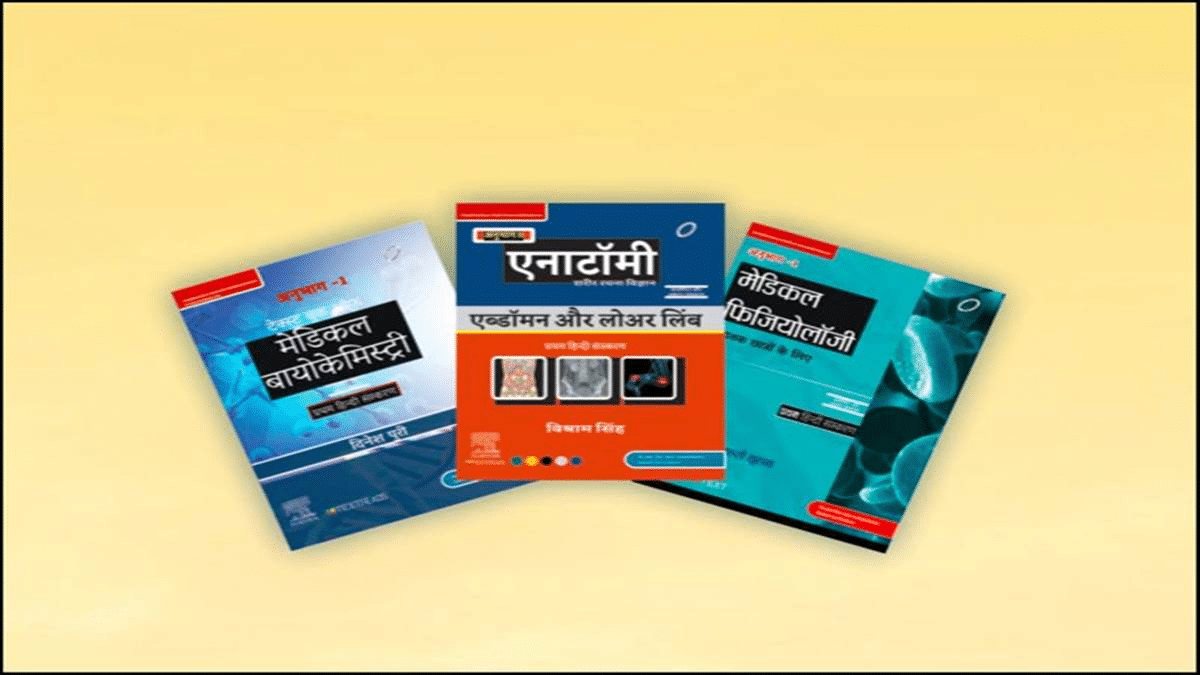 Becoming a successful doctor is the dream of millions but it was not that easy in India earlier. It is a career that comes with a lot of responsibilities. Aspirants who want to become doctors wish to provide healthcare services and earn respect in society. In a country like India where English-speaking people are considered more literate, this initiative by the Indian government is a great move.
Read more – International Girl Child Day: The Unseen Barriers of Women Risers
Read more – Deputy CM Manish Sisodia summon up through CBI
Read more – Delhi Deputy CM Sisodia on CBI's radar as investigation continues in Liquor policy