The oldest living ex-president of the United States, Jimmy Carter, is being given hospice care at his home. His non-profit establishment, Carter Center, revealed on Saturday that he will be spending his "remaining time" at home.
Ex-President Jimmy Carter's Deteriorating Health 
The foundation elaborated on Twitter with the following post, "After a series of short hospital stays, former U.S. President Jimmy Carter today decided to spend his remaining time at home with his family and receive hospice care instead of additional medical intervention."
The ex-president has been receiving medical care for various needs in the past few years. For instance, in 2015, it came to light that he had brain cancer and was undergoing chemotherapy. He managed to heal from cancer despite all difficulties. In 2019, he facade more health issues and had to receive brain surgery to remove pressure in that area.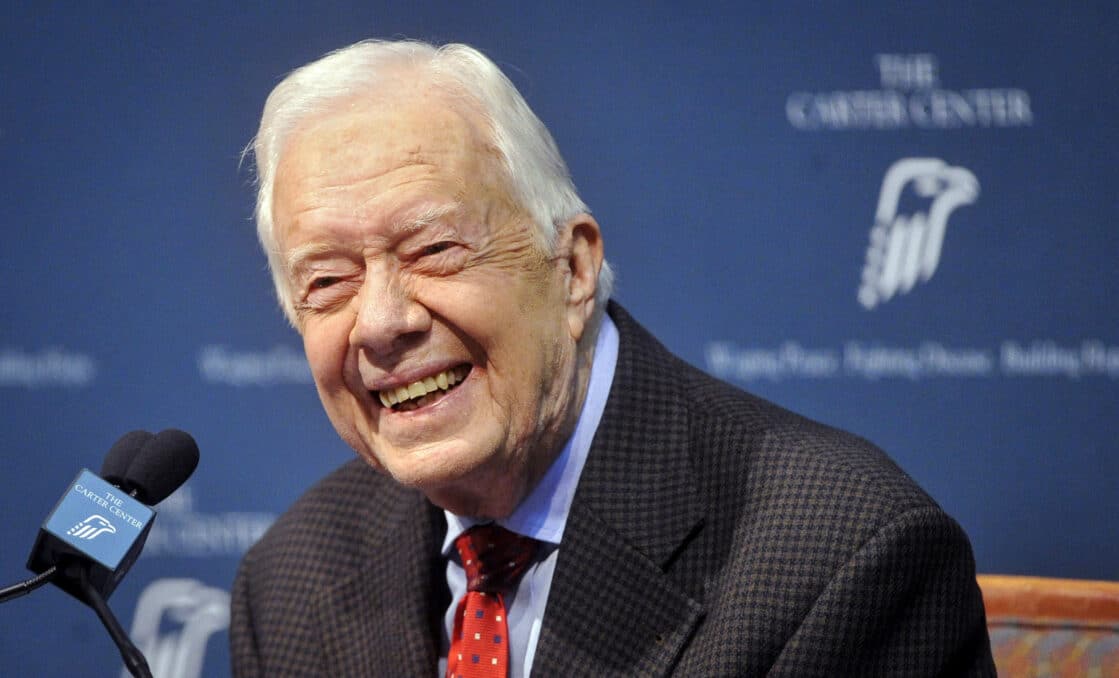 The Carter Center also added the following statement, "The Carter family asks for privacy during this time and is grateful for the concern shown by his many admirers,". They also said that "He has the full support of his family and his medical team".
Carter's grandchild Jason Carter, who was previously a Georgia state senator, tweeted that he had visited "both of my grandparents yesterday." He also added, "They are at peace and – as always -their home is full of love. Thank you all for your kind words."
His Past, Presidency and Post-Administration Years
Jimmy Carter, who is also a Nobel Peace prize recipient, held the position from 1977 to 1981 as the 39th president of America. At the moment, he and his spouse Rosalynn occupy their abode in Plains, Georgia. 
He was born there in 1924 and got enrolled in the US Naval Academy, working on the nascent nuclear submarine programme. Afterwards, he was employed as a peanut farmer. This was followed by his career as the governor in 1962, after which, as the nominee from the Democratic Party, he began his presidential campaign.
As the president, his policies primarily revolved around social justice and human rights. During the first two years of his administration, he had a strong presence and managed to broker the Camp David Accords, a peace agreement between Egypt and Israel.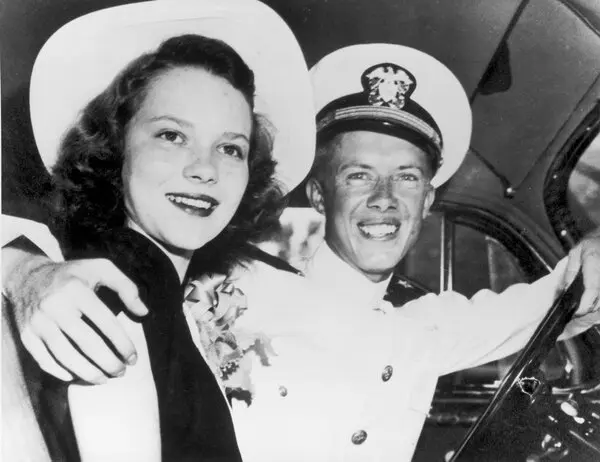 He also faced his share of difficulties and failures during his presidency. For example, in 1980, US hostages were taken in Iran. The resulting endeavour to save the 52 captive US citizens fell through miserably.
He was only able to hold office for one term after losing to Republican rival Ronald Reagan in the November elections of 1980. Reagan was elected as fervent social conservatism was on the rise at the time.
Post his presidency, he continued to be active in other ways. In 1982, he established the Carter Center with the aim of achieving world diplomacy. In 2002, he was given the Nobel Peace Prize for his work attempting to eradicate economic and social injustice. He has also always been outspoken about the issues faced by American democracy. 
He has claimed that his visions and principles emerged from the essence of Christianity and its values. This includes concepts of justice and love. Even in his 90s, the former president was a Sunday school teacher at his church in Plains, Maranatha Baptist. However, his declining health has forced him to give up that position.
The Corona Virus pandemic made him keep a low profile for a while. In 2021, the current US President Joe Biden was seen visiting the Carters at their residence in Georgia, along with his wife Jill. A picture of the meeting with the Bidens and Rosalyn was later released by the White House.