Introduction

 
The French Presidential election is upcoming on this Sunday. But despite the close date for the election,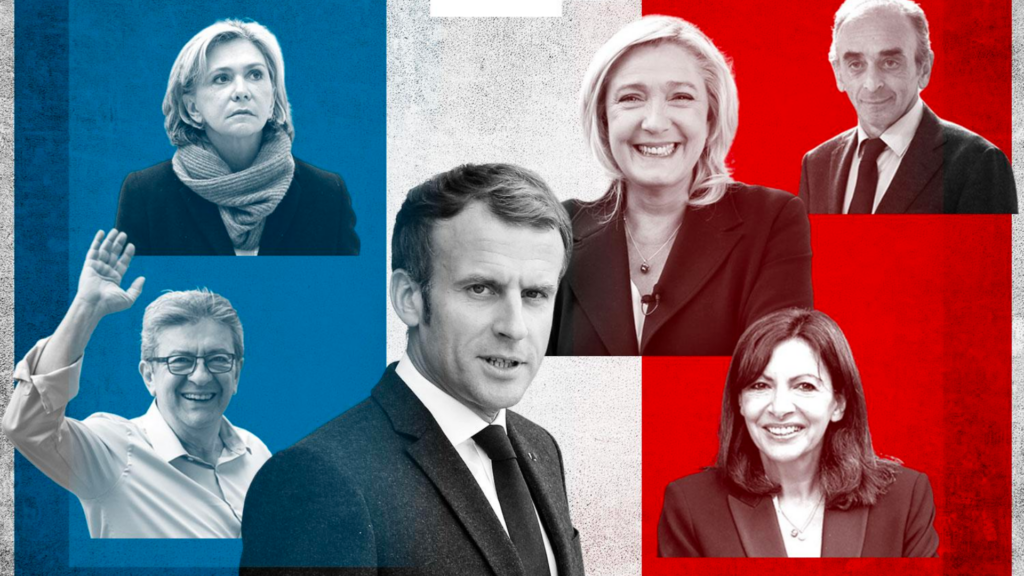 it is difficult to find any campaign poster or billboard belonging to either candidates that hasn't been defaced yet. Words like fascist" or "dirty liberal"; "racist" v "elitist" have been used for Marine Le Pen and Emmanuel Macron. 
Le pen 
While the disgust and dislike expressed by the voters for one or possibly both of the candidates is a surprise for many, it is not for Marine Le Pen.  She is the daughter of an infamous anti-immigration, nationalist politician and has spent years trying to get away from her parental reputation.  
This stands as her third attempt for the presidency and this could be accurately construed as the softest public version of herself focusing on the French people making ends meet. She has called the current government a privileged government stating  "The current government has been lead by the privileged minority for the privileged minority. That's the reality." 
"I am running for president to change that. To establish a government of the people, for the people… giving back power to the people.", depicting her desire to change it for the better.  
Although she has managed to convince more people than ever before, large swathes of the population of the country simply don't buy it.  
Emmanuel Macron  
The incumbent president definitely had a far easier time during the last election with people having high hopes and expectations from him. Now he has the office of the weight of the president on him, and a reputation that has been created to carry.  
Macron's years In office have been turbulent to say the least from the pandemic to the Ukraine crisis. Not yo mention that he has has been called a "Jupiter' or a president of the Rich.  
It's about choosing "the best of the worst", people say.  Preventing the most odious candidate from taking office is the main part of the job. French political parties would club together to form a so-called cordon sanitaire to keep the far right out of government.  
Conclusion 
The big question remains whether voters of the  far left will abstain, because of their deep dislike of Emmanuel Macron, even if that might mean ushering Marine Le Pen into the Élysée Palace through the back door. 
Voter disdain and voter apathy are arguably the bigger threat for Macron on Sunday than Le Pen herself. Support for the candidates remain an issue on the international stage with different countries havibg different views, based on the candidates view on various geo-political scenarios.  
It remains to be seen what will be the final answer, who will become President of the second-largest economy in the EU. A question only time can answer.  
---
Published By – Chirag Agrawal
Edited By – Shaurya Mahajan