Bollywood short film 'Fursat' shot on iPhone indicates that a camera is not an obstacle in your path of dreams. Owning an iPhone and its new cinematic feature is a reminder of carrying an in-pocket movie camera.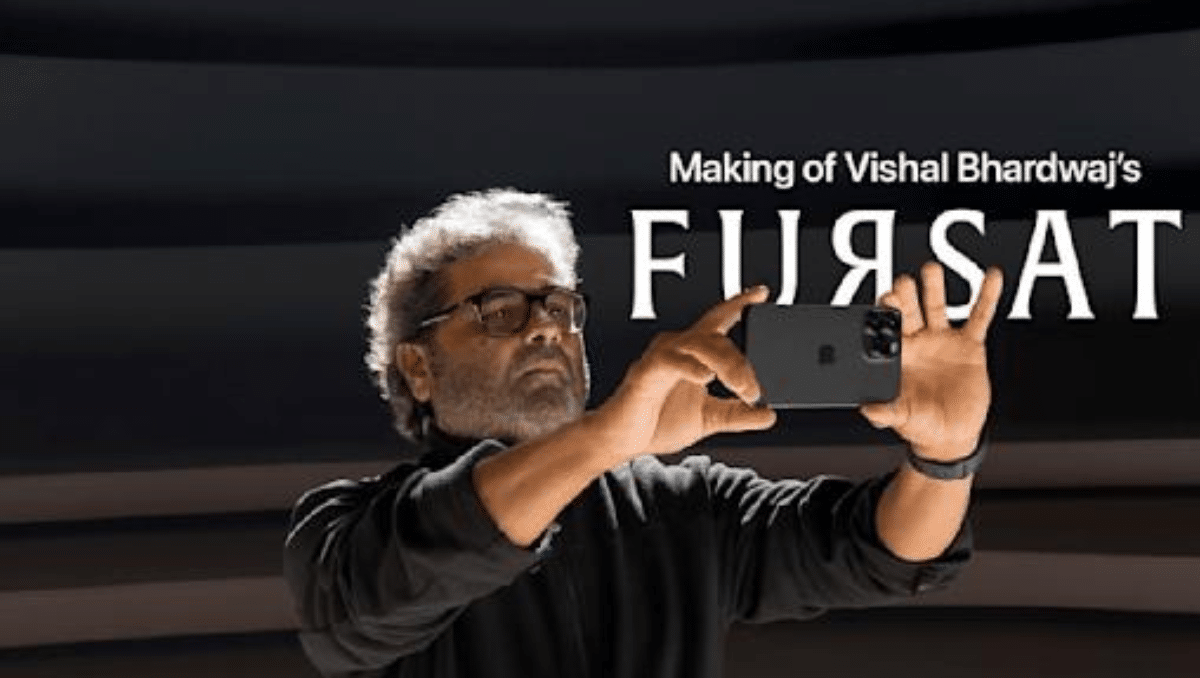 History declares Apple to have produced amazing short videos and films that were entirely shot on iPhone.The recent production of the iPhone-14 pro is the most ambitious of all the films. Director Vishal Bhardwaj created a 30-minute masterpiece titled 'Fursat'.
'Fursat' – a short film :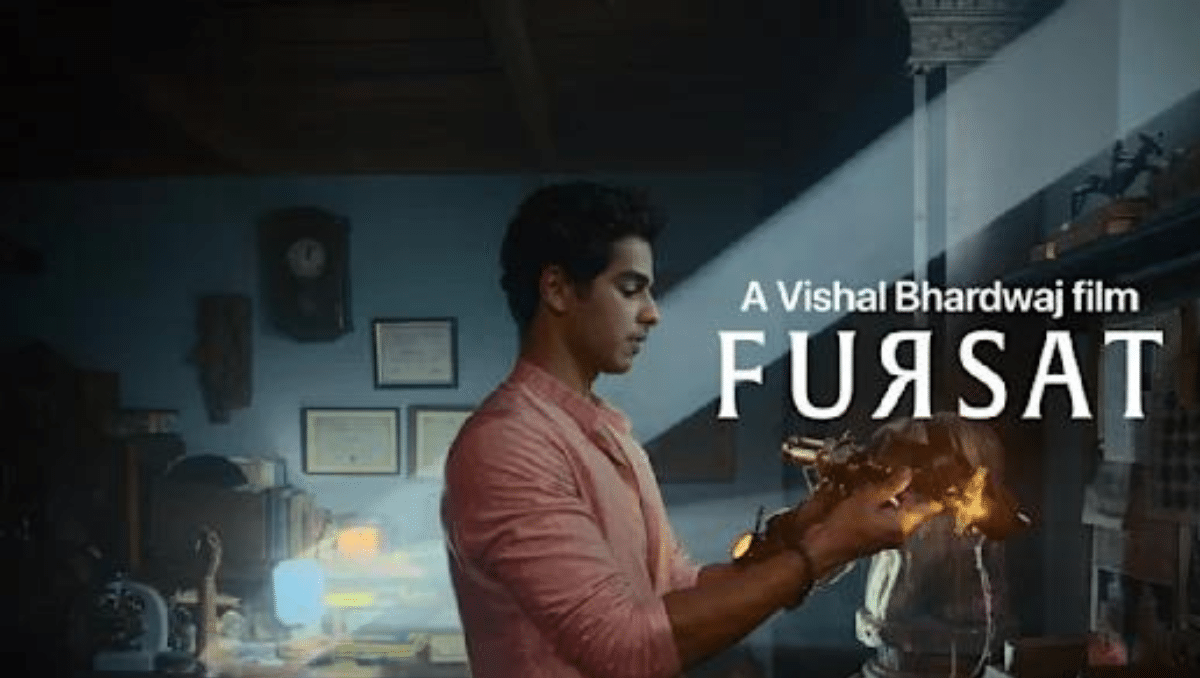 Shot on iPhone-14 pro, 'Fursat' is a film about a young man who is obsessed about watching the future, risking everything he loves in the present. A couple of young men invents a magical device that lets him see the long run. It is a 30-minute epic short film featuring the stars of Indian Cinema, Vamika Gabby and Ishan Khatter.
The film depicts how love can be found and cherished by simply appreciating the present without yearning for the past and worrying about the future. 'Fursat' is a full course platter with the right ingredients of popular Indian cinema, including songs and choreographed dances, that is not seen before compact non-commercial films.
Award-winning Bollywood director, Bhardwaj backed by a cast and crew of well-renowned Bollywood personalities, 'Fursat' is a visual treat that the photographers and filmmakers accomplished through their imaginations and drive. It stirs sentiments by stating a universal fact that cameras should not be blamed and seen as a barrier to creating a masterpiece by budding Photographers and Filmmakers.
Apple described the short film, 'Fursat' to be a Bollywood-style musical that celebrates the power of love.
Making and Review of the short film: 'Fursat'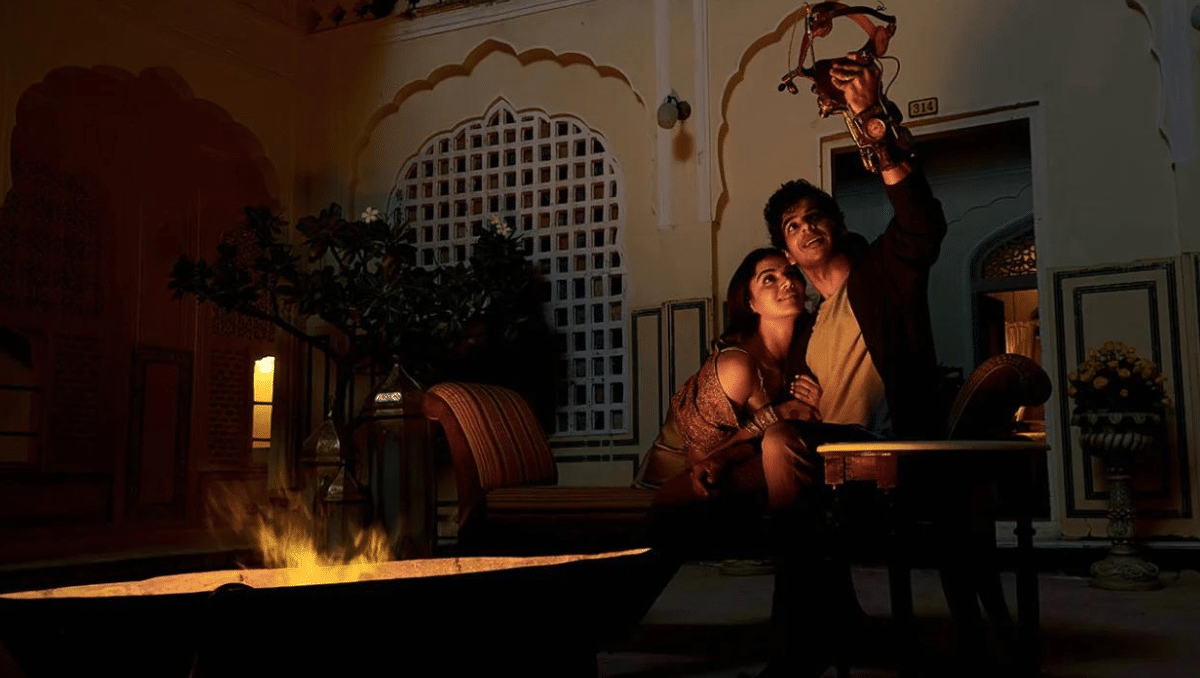 'Fursat', with impressive production values, great lighting, sets, and choreography is an eye-catcher film. The story is a quintessential Indian film that features a magical device, a young couple, weddings, dance numbers, dreamy sequences, and several iPhone cameos. It seemed like a promotion to convince buyers in India to purchase an iPhone.
Apple makes note that this impressive work uses additional hardware and software to enhance the look of the film. The saturated, dark, and bright scenes revealed the true potential of the iPhone camera. This is not a direct slice of cake from a handheld iPhone Pro but joining together with iMovie.This is a form of traditional film-making with custom sets and lighting, actors, gimbals, tripods and cranes, and a great editor with Final Cut or Premiere who knows their color game strong.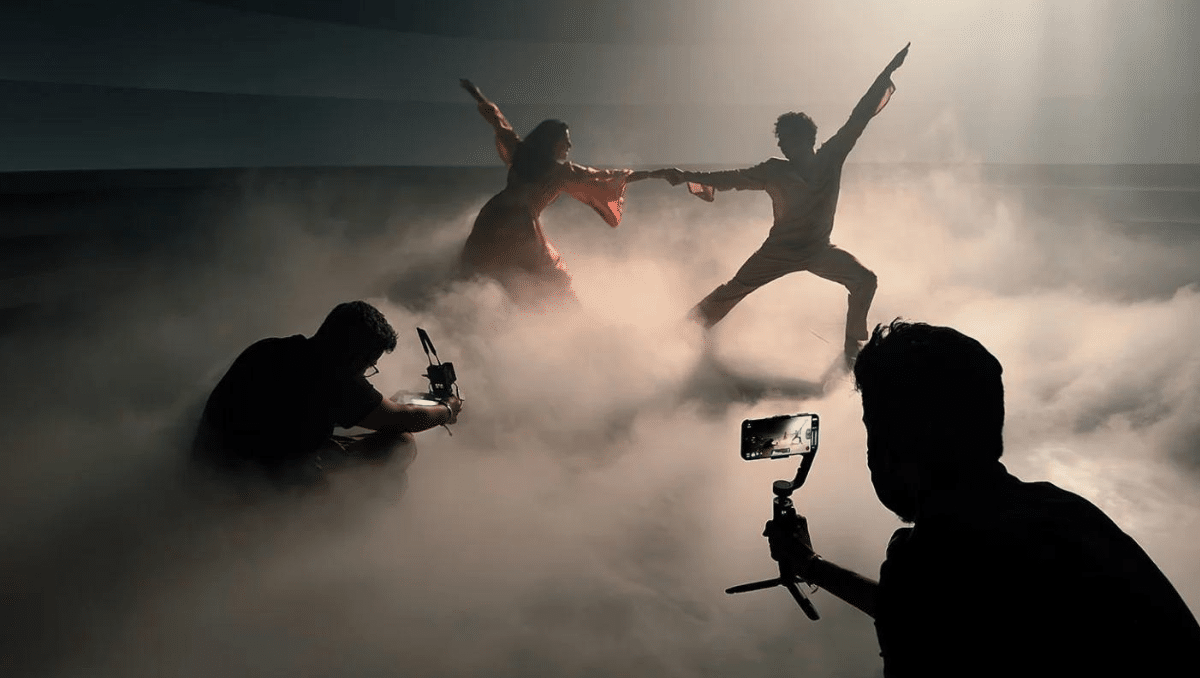 It's worth a watch to see how magnanimously a masterpiece can be created using iPhone 14 Pro's cinematic mode and wide dynamic range in video captures the dramatic lighting.
Bhardwaj stated the iPhone is eliminating the limitations that they had while growing up. He further added that they lacked the luxury of cinematic video quality which the iPhone is providing every budding photographer and filmmaker today. He never had this scale of production in his films ever before. This film can draw the idea of what an iPhone can achieve.
Using iPhone instead of Smartphones: Here's what to know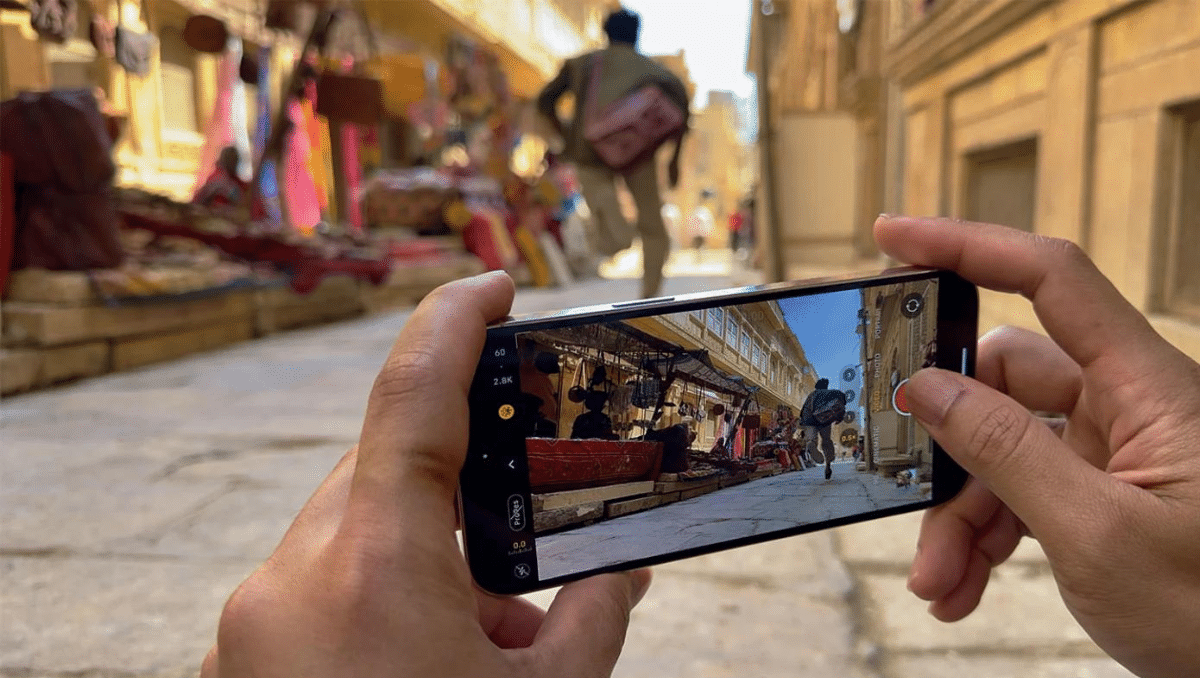 The film's director of photography Swapnil Sonawane doubted the potential of the iPhone and was astonished to check out the outcome of the cameras. The iPhone cameras are putting more ambitious film simulations and settings than before. While the company has produced films using smartphones in the past— such as Park Chan-Wook's 'Life is But a Dream', the production became far more complex.
It was only last month that a 17-minute short film was shot entirely on iPhone called 'Through the Five Passes' by award-winning director and screenwriter Peng Fe. The film involved complicated sets, whereas 'Fursat' not only doubles the duration of the short film but also ups the complexities of the scene-to-scene variations.
Objectively, the quality of footage in an iPhone surpasses the rate of the commercially available cameras from not even a decade ago.
We see photographers and filmmakers blaming the equipment for the lack of their ability to produce high-quality content — now the iPhone has mitigated those problems with their high definition cameras.
'Fursat' is a traditional Bollywood short-film that is an eye-soothing treat to the audiences.