Big ships skip Indian ports due to insufficient infrastructure affecting India's position in the global chain. A ship named Ever Alot docked in Sri Lanka and Malaysia but skipped Indian ports. India's position in the Global value chain is not good.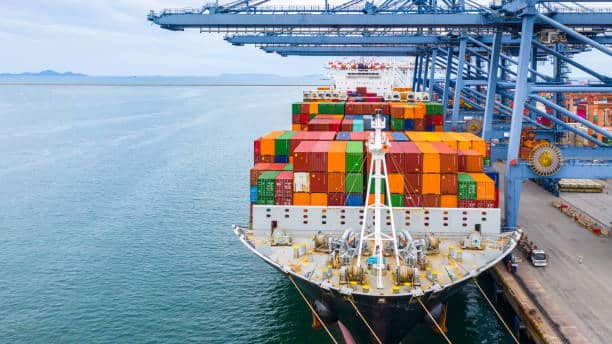 Port facilities are inadequate in India
Most harbors in our country are not deep enough to handle large ship vessels. And due to this issue, the country is unable to attract the big ships of the world. Inadequate port infrastructure is affecting India's capacity to sustain the index of the global value chain.
Prime minister Modi's ambitious goal of making India a world-class factory prospect is being affected by the country's inability to dock big vessels. India is continuously looking forward to attracting investment in infrastructure in its territory but there are many hindrances.
Most harbors along our country's coastline are not deep enough and they cannot handle the docking of some of the world's biggest giant vessels like  Ever Alot, which is 400 meters long and with a capacity of 24,000 twenty-foot equivalent units. 
Malaysia and Sri Lanka can harbor this ship at their dockyards, but not India.
India's state-run vessel handling facility, Jawaharlal Nehru Port Trust, which is one of the biggest, lacks the parameter of a 17-meter draft needed for such vessels to navigate. One facility that has said it can handle the giants — Mundra Port, operated and handled by billionaire Gautam Adani — has so far been skipped.
Mundra Port docked APL Raffles three years after Vietnam welcomed a similar-class vessel, showing how Asia's third-largest economy is possibly falling behind in the competition for a bigger chunk of trade as many businesses move away from China in recent years.
Mundra port is one of the highest-ranking ports in terms of performance and all that, leveling at 48th in an index maintained by the World Bank Group and S&P Global Market Intelligence.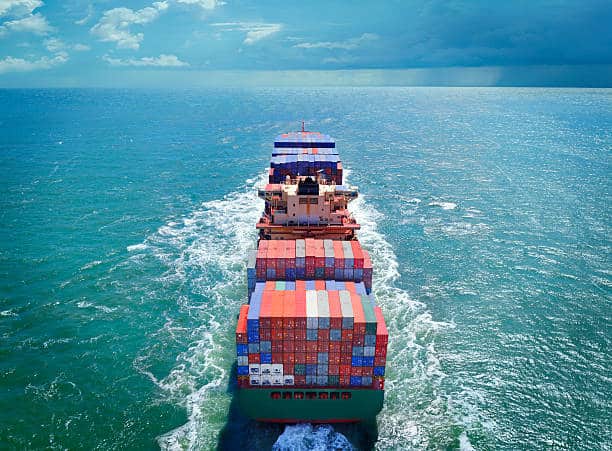 India needs the world-class facility
Shailesh Garg, a director at Drewry Maritime Advisors said that "Ultra-large ships provide economies of larger scale," "However, in Bharat, the case is different and complicated. Increasing the vessel size alone will not help in scaling up the drift of goods to and from the hinterland." 
Adequate road and rail networks from ports to warehouses, factories, and shops also need to be improved and developed, he said.
According to a Reserve Bank of India report, Poor shipping connectivity has affected the country's index in the global value chain in 2022. The country scored only 34% in the global value chain participation index compared to 45.9% for all 10-member Association of Southeast Asian Nations. 
Vietnam is leading in it, according to another report.
Prime minister Modi's ambitious target is to lift the occupancy of manufacturing to 25% of gross domestic product(GDP) from 14% and increase the nation's share in global goods exports to 3% by 2027 and to 10% by 2047, an increment of 2% from now. But weak infrastructure is affecting that.

For India, the development of maritime capacity will be the key thing to competing with China and other emerging manufacturing hubs in Southeast Asia and other regions of the world. In comparison to our country, China has far more developed, advanced, and efficient port facilities and a logistics infrastructure hub.