Passengers claim that the Go First flight took off leaving over 50 passengers in Bangalore.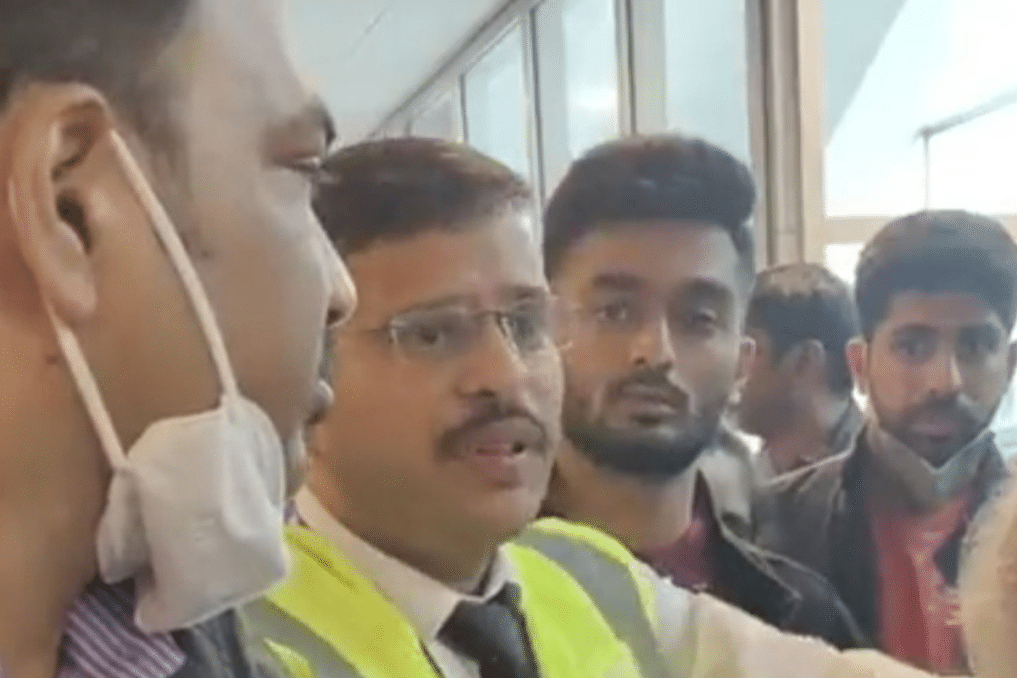 Background of the Go First Flight case
On Monday, 9 January 2023 the Go First flight G8 116 traveling from Bangalore to Delhi took off from the Bangalore Airport without boarding over 50 passengers.
The passengers expressed their disappointment by tweeting about their horrible experience tagging the Airline Go First, the Prime Minister's Office, and the Director General of Civil Aviation.
One passenger claimed that she boarded the bus to get to the aircraft but never reached there and the flight departed leaving over 50 passengers on the bus.
The passengers were all ready with their boarding passes and checked-in luggage but never made it to boarding the flight.
A social media user tweeted along with a video showing the chaos in the Bangalore Airport.
"Go First G8 116 flight Bangalore-Delhi4 passengers were left in the bus post final on-board. The flight took off with luggage and left 54 passengers at the airport. Serious security branch. Passengers are struggling."
Satish Kumar, one of the passengers, tweeted, "Flight G8 116 (BLR-DEL) flew, leaving passengers on the ground!" More than 50 passengers on 1 bus were left on the ground & the flight took off with just passengers of 1 buboardarded (sic). Is @GoFirstairways @JM_Scindia @PMOIndia operating in sleep? "No basic checks!"
Another passenger, Shreya Sinha, tweeted, "most horrifying experience with @GoFirstairways 5:35 is Boarded the bus for the aircraft at 6:30 a.m. Still, in a bus stuffed with over 50 passengers, the driver stopped the bus after being forced. Flight G8 116 takes off, leaving 50+ passengers. Heights of negligence! @DGCAIndia".
Another passenger named Saikrishna G tweeted, "@DGCAIndia, we missed flight G8 116 because of negligence by GoAir flight services." Actual departure was at 6.20 am, after boarding check; around 40 people got into the bus, but it kept roaming near the flight terminal. Finally, we got to know the flight left already without board."
According to a report in the Times of India, The airline issued fresh boarding passes to the passengers who were left behind and were accommodated in a flight that departed from Bangalore Airport at 10 am the same day.
DGCA official said, "We have sought a report from the airline and appropriate action shall be taken afterward".
The airline, under its official handle, apologized to the passengers and sought their details but did not offer an explanation regarding the alleged incident.
Recently many airlines have been in the limelight for the way they deal with different situations.
A day ago Indigo reported 2 passengers who were drinking on the flight and got them arrested.