The Times of India launched a project called Happy Streets to support non-motorized transportation and give people the chance to reclaim their streets, engage with their neighbours, enjoy their city, and ultimately recover their lives. This is a monthly Sunday street festival that happens every week.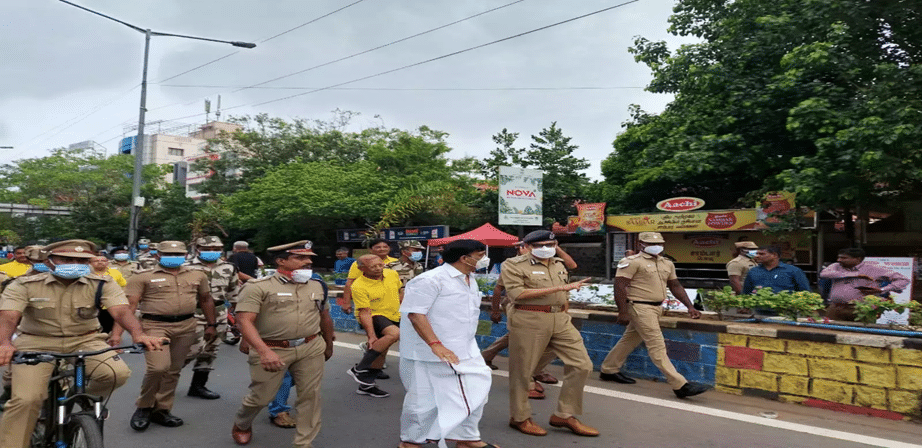 Table of Contents
Happy street
      'Happy street' initiative encourages the people of Chennai to use non-motorised transportation to promote healthy lifestyle. The event took place in Anna Nagar, where Second Avenue from Bluestar Junction to Nalli Junction was totally closed off from 6 a.m. to 9 a.m.
M. Subramaniyan and Gagandheep Singh Bedi, the minister of health for Tamil Nadu and  the chief of the Chennai City Police, respectively, and others took part in the event by cycling and participating in other events. In many places in Chennai, transportation is banned so that people can walk, cycle, or work. With the prohibition on using motor vehicles, people play various games on the streets like football, table tennis. The focus of Happy Streets is having fun in public. With 8 locations throughout Chennai, it intend to cover 52 Sundays in all, five in this spot and five elsewhere.
With the help of Smart City Limited and other private organisations, Happy Street initiative developed the idea to offer the public a variety of activities to raise awareness of the value of physical health and to lead happy lives.
"The things we did as kids are there. We are having fun," said a local, Sendhil Nathan.
The cause is the "Happy Streets" project. People can play any game they choose on the roads here. Elderly people strolled peacefully alongside a loved one as kids engaged in activities including skating, karate, table tennis, boxing, playing with toys, marbles, and many more. The program included music and workout activities as well. (ANI).
Read More: