The heart is one of the most crucial yet delicate organs in the human body and the sign of life. The heart pumps blood to and from the body, it receives both oxygenated and deoxygenated blood from the body, yet it does not take up oxygen that comes in it with the blood, it pumps purified and oxygenated it to the body. The coronary artery yet is the source of the heart to receive all the oxygen and nutrients it needs.
How Heart Diseases Occur
When the coronary artery is blocked due to the cholesterol levels or any blood clot, it causes a heart attack, as the heart tissues get damaged due to the lack of blood supply.
The cholesterol levels and decomposition happen due to increasing lifestyle changes or with a course of age, unhealthy lifestyle habits like smoking, and alcohol consumption, unmaintained food habits like eating fats all the time, and not maintaining, or regulating the dietary needs of the body, and lastly the educational crisis, that means the lack of information and awareness.
Many people are not aware of the fact that there are both good and bad cholesterols, and the levels need to be maintained. Another factor is that people are not serious about their heart health, and they don't go for regular health check-ups.
When the coronary artery is blocked, the blood pressure of one's entire body goes down, leading to a sudden cardiac arrest or even on-the-spot death.
During A Cardiac Arrest
When a person experiences cardiac arrest, he/she feels extreme amounts of pain and uneasiness. It is a near-to-death experience. There is extreme pain in the left side of the body majorly in the left chest side and the left arm, the left side of the person's jaw also blocks due to extreme pain.
Every minute counts when a person is under cardiac arrest, each second and each, the first two hours are also called the "golden hour" in these 2 hours the doctors need to anyhow clear the blockage in the coronary artery, it is a do-or-die situation.
Heart health is one of the major things of importance to the human body which needs to be checked on a regular basis even if there are near to no symptoms for anything bad going to happen. Cholesterol levels must be monitored each month and should be taken care of.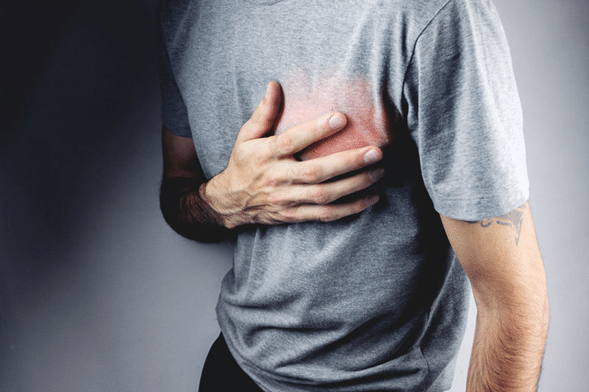 Some Preventive Measures for Heart Diseases:
Look for what is on your diet
Check for the dietary requirements of your body and check for what you are taking up in your food. Know the basic difference between good and bad cholesterol and eat accordingly. Consume good cholesterols and eliminate unhealthy fats. Do not cut on your fat consumption for "good heart health" as it may lead to adverse health effects like being under-weight.
Food myths like saturated fats are good; should be eliminated in any way possible. Unsaturated fats like ghee are better for your heart's health than consuming saturated fats like refined oils etc.
No to sedentary lifestyles
MOVE! Sitting in the same position for long hours, not moving at all, and being a bed bug will lead to heart issues sooner or later. It's best to get up and get started with a routine workout of at least 30 minutes.
Stress secretly kills! But when the side effects come to show up it might kill your heart and eventually you. Take less stress and work more.
Habits like smoking, alcohol consumption, drugs, etc. are the major killers. For your heart and even your family quit smoking. You are more than you think and work for yourself. Kill your addiction before tobacco kills you.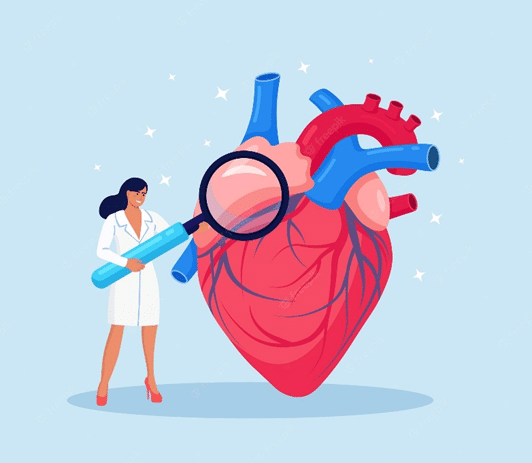 Be aware of your health, go for regular body check-ups and check for any heart diseases existing so it can be fixed before there are just the "golden hours" left. Go for ECG, Cholesterol checks, etc.
You are okay if your heart is fine
Take care of it!
Article by Varnika Jain
Also read: Mental Health Care Applications: A Boon To Your Mental Health & The Psychological Business