Heeraben, the mother of Prime Minister Narendra Modi, passed away today at an Ahmedabad hospital at 100. She passed away somewhere about 3.30 am. She was hospitalized earlier this week owing to health concerns at the U N Mehta Institute of Cardiology and Research Centre in Ahmedabad. The medical report stated, "Hiraben Modi died away on December 30, 2022, at 3.30 am while receiving treatment at U N Mehta Heart Hospital." As word of her death spread, condolences and tributes poured in.
Heeraben was reportedly improving on Thursday, according to a statement the hospital released. She was brought to the hospital on Wednesday due to her health. The prime minister rushed to the hospital in Ahmedabad after learning of his mother's health, where he spent the following hour and a half.
According to reports, PM Modi has not cancelled any of his later-day engagements and has already left for Ahmedabad. He has additional construction projects lined up, including the flagging off of a Vande Bharat railway in West Bengal's Howrah region.
Heeraben, also known as Heeraba, shared a home with PM Modi's younger brother Pankaj Modi in the Raysan hamlet outside Gandhinagar.
When visiting Gujarat, PM Modi liked to meet Heeraben whenever he could and ask for her blessings on special events like his birthdays or the beginning of election campaigns. After the historic win by the BJP in the state elections, he recently paid a visit to Heeraba at her home in Raysan.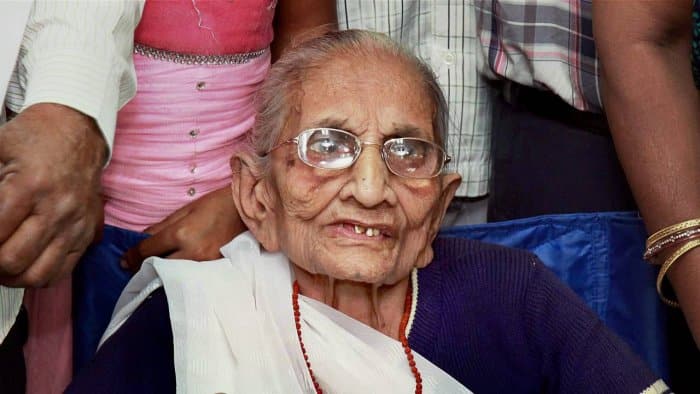 Cremation of PM Modi's mother Heeraben
Heeraben Modi, mother of Prime Minister Narendra Modi, died here early on Friday; her lifeless remains were cremated at a crematorium in Gandhinagar.
The chief minister of Haryana laments the passing of PM Modi's mother. "Mataji Heeraben Modi ji, a revered woman, spent her 100 years as a Karmayogi and ascetic at the feet of God. It is miserable that Prime Minister Shri Narendra Modi's esteemed mother has passed away. Mahadev offers the upright soul a seat at his holy feet. Prana Shanti! "According to ML Khattar's tweet.
In Gandhinagar, PM Modi conducts his mother's funeral
In Gandhinagar on Friday, Prime Minister Narendra Modi officiated at the last rituals for his mother, Heeraben Modi. PM Modi, who arrived in Gandhinagar early this morning, set his mother, Heeraben Modi's mortal remains ablaze beside his brothers.
Heeraben Modi: A devoted life to principles
Modi has repeatedly cited his mother as an inspiration for maintaining a solid determination and prioritizing the needs of the least fortunate. According to Modi, his mother has always had a lot of trust in him and the values she instilled in him.
PM Modi will show up at all his events
Prime Minister Narendra Modi will virtually attend the events scheduled for today in West Bengal. These events include the National Ganga Council meeting and the beginning of critical connectivity-related projects: PMO.
Prime Minister Modi honors his mother, Heeraben Modi
The late Heeraben Modi, the mother of Prime Minister Narendra Modi, was honored with flowers on Friday in Gandhinagar.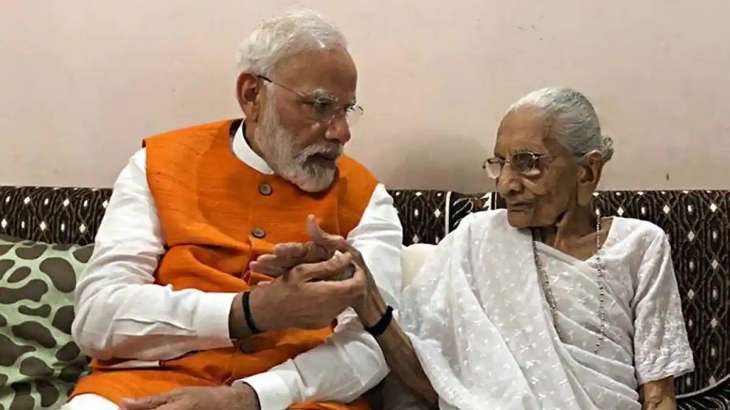 PM Modi is seen with his late mother, Heeraben Modi's mortal remains
Gandhinagar: In honor of his late mother, Heeraben Modi, who died away today at 100, Prime Minister Narendra Modi is seen carrying her dead remains.
Arriving at Heeraben Modi's home are family members
Somabhai Modi, PM Modi's brother, and other family members arrive at the home of PM Modi. Heeren Modi, the mother of PM Modi, died at the age of 100.
On the passing of mother Hiraben, Prime Minister Modi declared: "Glorious century lies at God's feet."
Prime Minister Narendra Modi paid a moving tribute to his mother, Heeraben, on Friday after learning of her passing. He said he always sensed in her the presence of a trinity comprising an ascetic's journey, a selfless doer, and a life dedicated to principles.
"A magnificent century is at the feet of God, "Added Modi in a tweet
The prime minister recalls her telling him to "work with wisdom and live life with purity" when they first met on her 100th birthday ".
After the final ceremonies for Prime Minister Narendra Modi's mother, Heeraba, were done in line with tradition, the deceased's family members exited the Hindu cremation in Gandhinagar's sector 30. Later today, PM Modi was scheduled to dedicate more than Rs 7,800 crore to construction projects in West Bengal and officially open the Vande Bharat Express that runs between Howrah and New Jalpaiguri. After traveling to Gujarat for his mother's burial, the PMO said he would participate in the programs through video conference