KRK has recently shared a video of Hrithik, commenting on his bald patch.
Kamaal Rashid Khan, popularly known as KRK, has recently shared a video of the actor Hrithik Roshan along with his girlfriend Saba Azaad. KRK added in his comments on the video, that Hrithik must have forgotten his bald patch to put it on the bald area.
KRK took to his Twitter and shared the commentary on Hrithik Roshan's bald area. KRK has indirectly called the famous handsome hunk "a bald". 
More about the incident
Hrithik and Saba attended his makeup artiste's wedding recently and a glimpse of Hrithik and Saba is going viral as Hrithik Roshan's bald area on his head is clearly visible. Hrithik had undergone brain surgery a few years ago, leaving that patch permanently. 
Some people are trolling or making fun of him as well as the fans have gone crazier in defending Hrithik.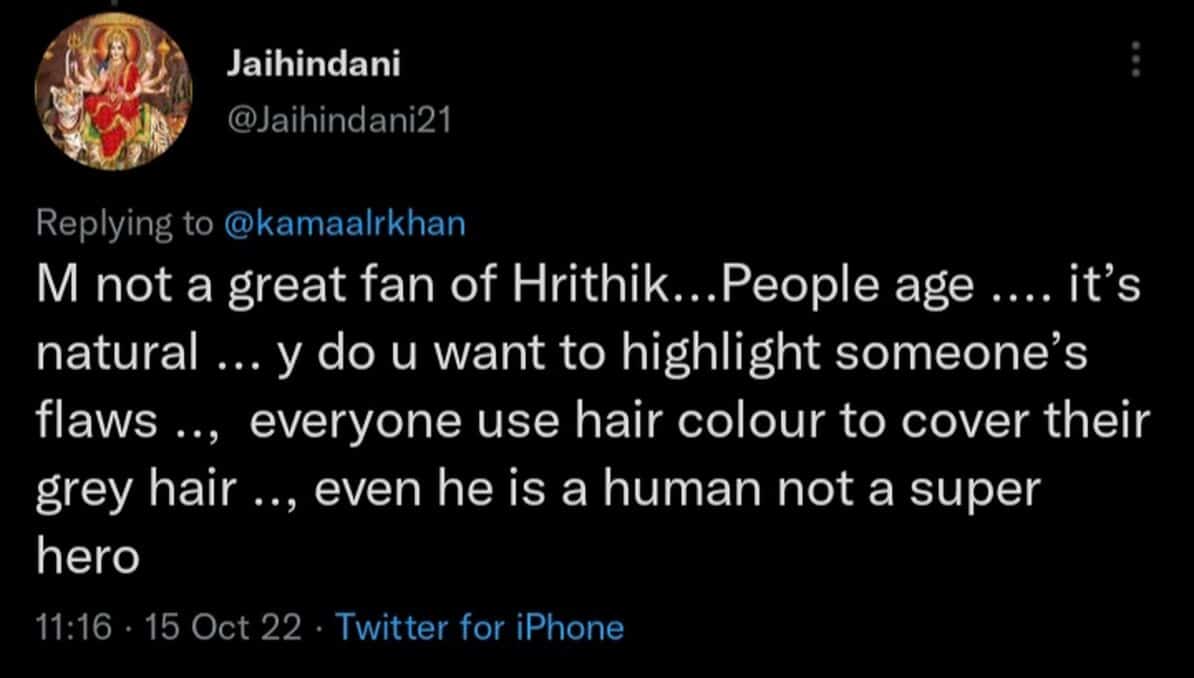 KRK's tweet also got a reply from a user who's a fan of Hrithik. The user replied that even if he has a bald patch, he's still hot and much better in looks than KRK.
Hrithik's fans took a stand against KRK's tweet in defending Hrithik Roshan.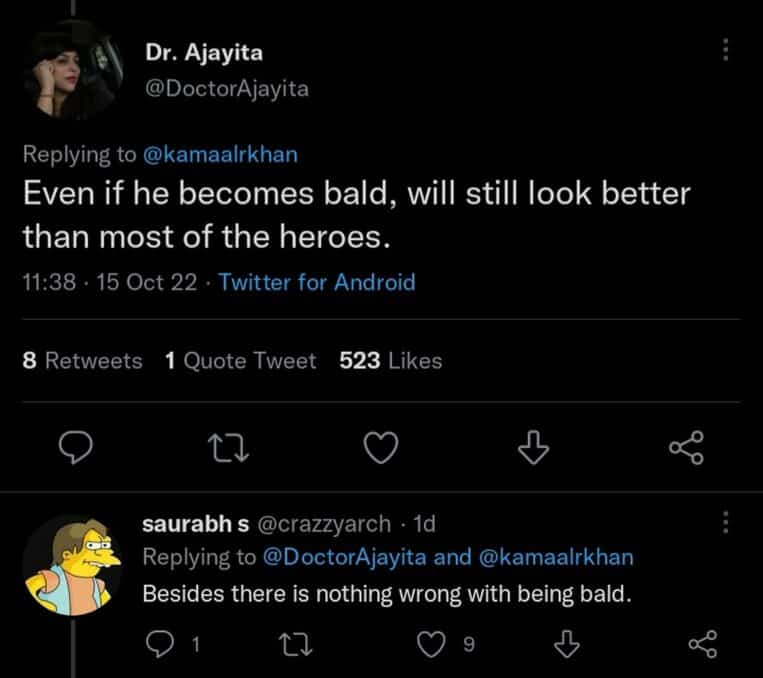 Another user shared the pictures of Hrithik's brain surgery and asked KRK to be within his limits. While, some wrote that even if Hrithik will lose all of his hair, he would still look much better than most celebrities. 
History of the "bald patch"
Hrithik Roshan, during the shooting of his film Bang Bang starring Katrina Kaif, in 2013, was performing stunts and got a head injury. Two months later, he underwent brain surgery as there was blood clotting mostly because of the head injury to get the two-month-old clot removed.
He was operated at the Hinduja Healthcare Surgical in Khar for Subdural hematoma (collection of blood in the space between the outer and middle layers of covering of the brain).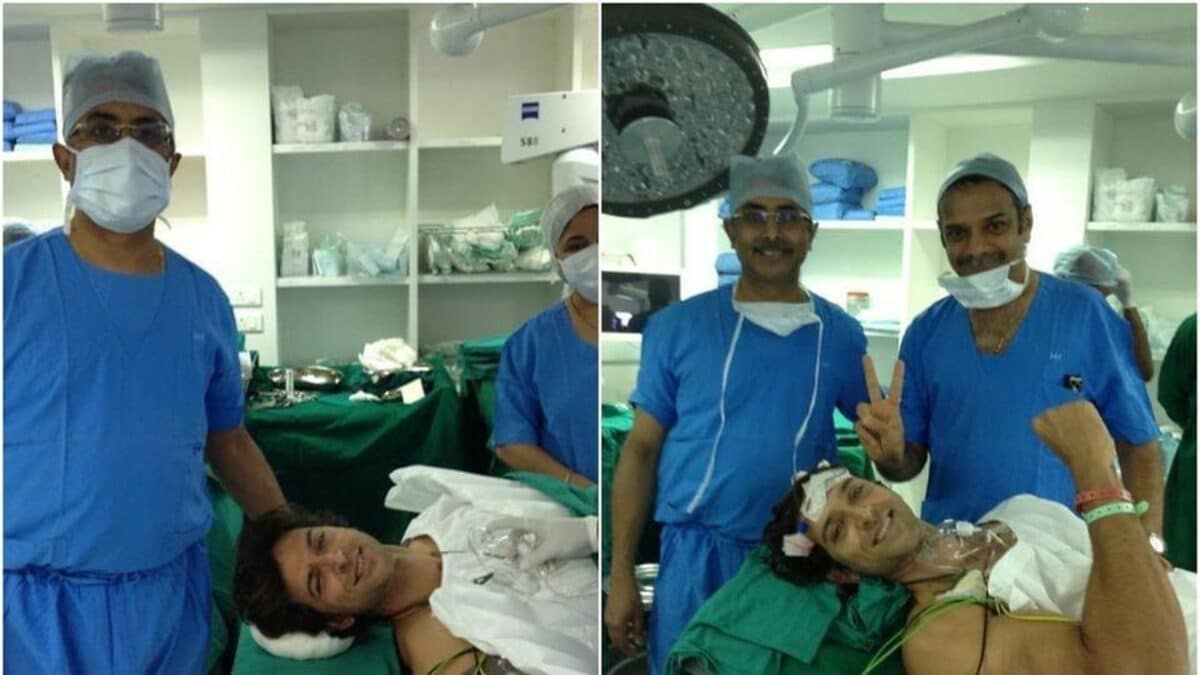 His film got released and his operation was also successful.
Saba and Hrithik's dating history
Hrithik Roshan and Saba Azaad's dating rumors were being surfaced over the internet from the month of February when they were spotted in a restaurant together. The two of them confirmed their relationship when they walked hand in hand at the B-TOWN filmmaker, Karan Johar's, 50th birthday bash. 
Saba is an actor as well as a singer. She also met Hrithik's family at a get-together. The couple made their grand entry at Richa Chaddha –  Ali Fazal's wedding reception. Saba got trolled for what she wore at the reception but she took a stand for herself. 
Response from the Audience about their Relationship
The couple is facing some hatred from the internet for their appearance together. Some even mocked them for how they looked together, much like a father-daughter duo. 
However, these comments received no reaction from the couple's side.
---
Read More: Supreme Court takes a dig at Ekta Kapoor, says stop polluting minds of the youthhttps://tdznkwjt9mxt6p1p8657.cleaver.live/supreme-court-takes-a-dig-at-ekta-kapoor/