Rahul Gandhi was granted No-Objection Certificate for Passport Issuance in National Herald Case. In a significant development, a Delhi court has granted the same to Congress Leader for the issuance of an "ordinary passport" after he surrendered his diplomatic passport following his disqualification as a Member of Parliament. The decision was made on Friday by the Rouse Avenue court, providing Gandhi with a three-year NOC.
The court, while addressing Gandhi's lawyer, stated, "I'm partly allowing your application. Not for 10 years but three years," as reported by news agency PTI. Gandhi, whose sentence was suspended in a defamation case related to his remarks about Prime Minister Narendra Modi's surname, had approached the court seeking the NOC earlier this week.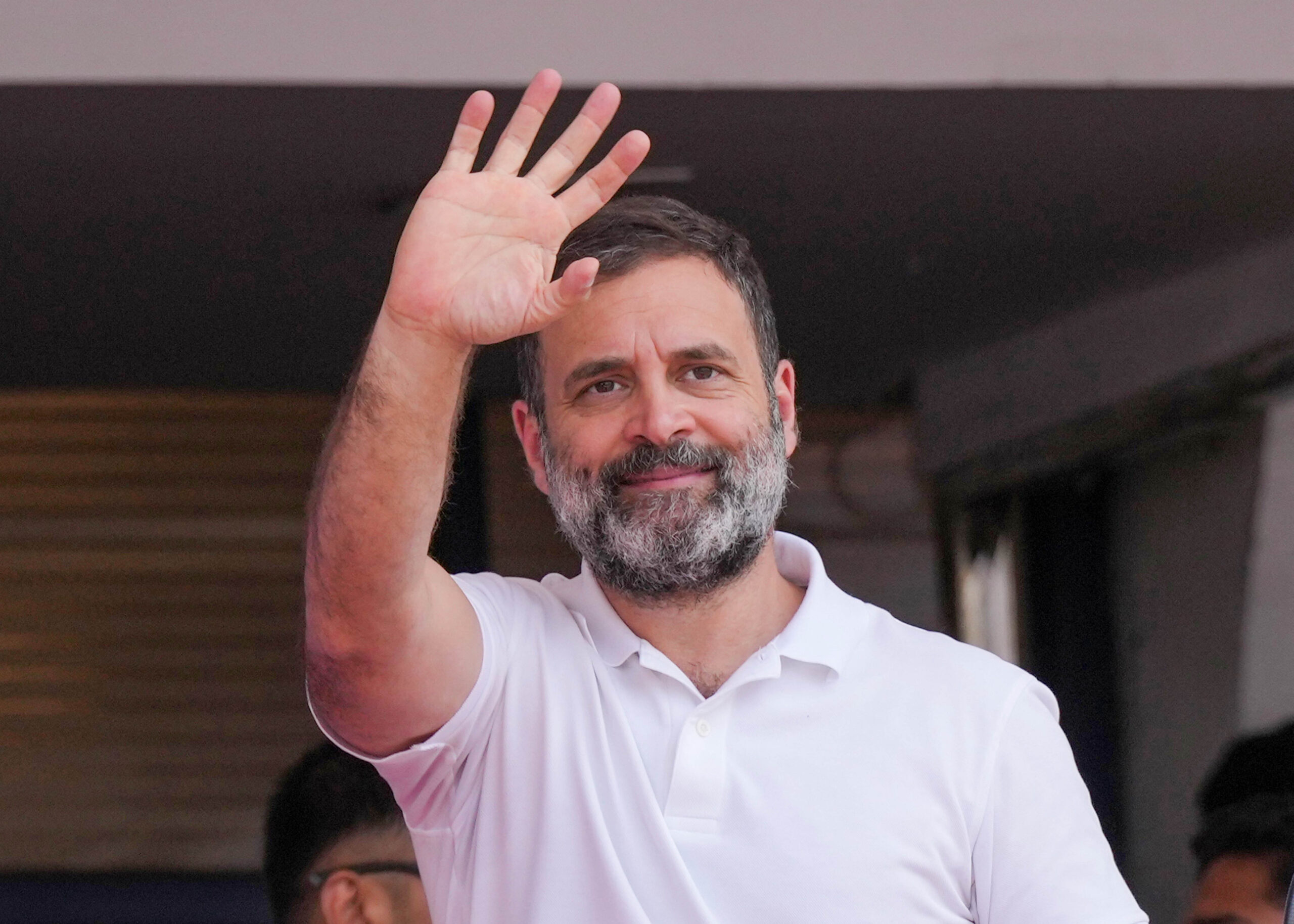 Image Source:- PTI
Background: Rahul Gandhi's Disqualification and National Herald Case.
Rahul Gandhi, who faced disqualification following his conviction in a defamation case, finds himself embroiled as an accused in the National Herald case, where Subramanian Swamy, a former BJP MP, has filed the complaint. Responding to Gandhi's plea, the court has requested Swamy to present his reply before Friday.
The issue of Rahul Gandhi's citizenship was raised by Subramanian Swamy, suggesting that Gandhi held British citizenship. In defense of the claim, Rahul Gandhi's lawyer, Tarannum Cheema, countered by asserting that higher courts had already dismissed two petitions seeking criminal proceedings regarding citizenship issues.
Cheema made a compelling argument, contending that the passport should be issued for a period of ten years. She emphasized that higher courts have granted similar relief in cases involving more severe offenses. Notably, in the present case, charges have not even been framed against Gandhi, further supporting the plea for an extended passport validity.
The origins of the National Herald case can be traced back to a private criminal complaint lodged by Subramanian Swamy against prominent political figures, including Sonia Gandhi and Rahul Gandhi. In his complaint, Swamy has accused them of engaging in acts of cheating, conspiracy, and criminal breach of trust. The allegations leveled against them are significant and have brought this case into the spotlight, attracting considerable attention from the public and the media alike.
This decision by the court regarding the passport issuance to Rahul Gandhi comes after the acknowledgment of the fundamental right to travel, emphasizing that courts have not imposed any restrictions on the movement of the Congress leader in the past, allowing him to travel multiple times without requiring prior permission.
The granting of the NOC for a passport is expected to facilitate Gandhi's ability to travel internationally for personal and official engagements. While the court's decision is a positive development for Rahul Gandhi, it remains to be seen how the National Herald case will proceed and what implications it may have for his political career.
The National Herald case has been a subject of contention and legal proceedings for several years. It will be of great interest to observers as it unfolds, considering the high-profile individuals involved and the gravity of the charges leveled against them. The court's decision to grant the NOC for Rahul Gandhi's passport adds another layer to the ongoing legal saga, shaping the future course of this politically significant case.