19th June 2023
A scorching heatwave sweeping across Uttar Pradesh has unleashed a devastating toll on the state, with over 50 lives lost and more than 400 individuals hospitalized in the Ballia district alone. The situation is alarming, as the mercury continues to soar, leaving residents grappling with unbearable temperatures of around 40 degrees. Urgent action is needed to address the immediate and long-term consequences of this deadly heatwave.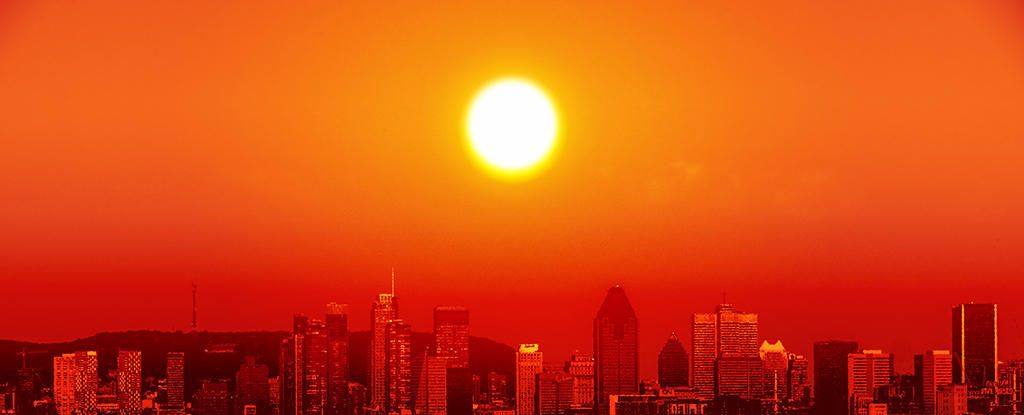 Image source: sciencealert
Current Situation
Dr. AK Singh, the Health Director from Lucknow, has been investigating the cause of deaths and illnesses. According to his findings, most patients seeking treatment complained of chest pain, difficulty breathing, and subsequently developed fever. To determine the exact cause of these fatalities, comprehensive tests including urine tests, blood tests, and other examinations are being conducted. Meanwhile, a sense of fear and panic has led some individuals to seek medical attention even if their symptoms are not directly related to the heatwave.
The severity of the situation is further evidenced by the rising number of hospitalizations, which have overwhelmed the healthcare system. Furthermore, it is crucial to note that while the heatwave has played a significant role in these deaths, there could be other underlying factors contributing to the fatalities. Dr. BP Tiwari, the Additional Health Director of the Azamgarh Circle, has highlighted the importance of investigating whether there are additional diseases responsible for the deaths that have gone undetected thus far.
Furthermore,
The neighboring state of Bihar has also experienced the wrath of extreme heat, with 44 people losing their lives in the past 24 hours. This widespread impact demands immediate attention not only from Uttar Pradesh but also from the national authorities.
The Indian Meteorological Department (IMD) has issued warnings of severe to very severe heatwave conditions in several states, including Odisha, Vidarbha, West Bengal, Jharkhand, Andhra Pradesh, Bihar, Madhya Pradesh, Telangana, and Tamil Nadu. This emphasizes the urgency of taking preventive measures to protect vulnerable populations.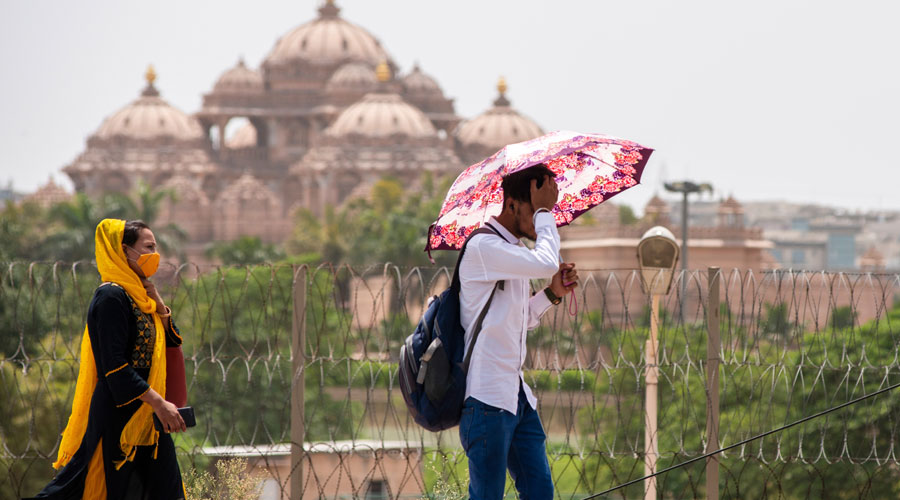 Image source: telegraph India
Urgent Action Needed to Prevent Further Fatalities
It is essential for the government and relevant authorities to implement an emergency response plan to mitigate the effects of the heatwave. Public awareness campaigns should be launched to educate people on the risks associated with extreme heat and provide guidelines on how to protect themselves. Special attention should be given to vulnerable groups, such as children, the elderly, and individuals with pre-existing health conditions, who are particularly susceptible to the adverse effects of high temperatures.
In addition to proactive measures, it is crucial to focus on long-term strategies for adapting to and combating climate change. The increasing frequency and intensity of heatwaves are indicative of a larger global issue. Investments in infrastructure, such as improved access to clean drinking water and better ventilation systems in public spaces, can help communities cope with extreme weather conditions. Additionally, promoting sustainable practices, reducing greenhouse gas emissions, and investing in renewable energy sources are essential for mitigating the impacts of climate change.
As the immediate threat of the heatwave looms, it is essential for authorities to work together, not only within Uttar Pradesh but across the country, to ensure the safety and well-being of the population. The tragic loss of life and the growing number of hospitalizations demand a swift and coordinated response. By prioritizing preventive measures and adopting a long-term perspective on climate change, we can hope to prevent further fatalities and build resilience against future heatwaves.
As the scorching heatwave continues its onslaught, it is crucial for communities to come together and support each other. Local initiatives, such as setting up cooling centers, distributing cold water, and checking on vulnerable individuals, can make a significant difference. Through collective action, we can provide relief and protection to those most affected by this deadly heatwave.