Pakistan's dwindling currency and deepening economic crisis becomes worse as the International Monetary Fund (IMF) has refused to provide $1.1bn in crucial funds aimed at preventing the country from going bankrupt.
Table of Contents
10 days of negotiations with Pakistan but to no avail
Pakistan's foreign exchange reserves have all but vanished due to the country's escalating economic crisis; it now has just enough dollars to cover one month's worth of imports and is struggling to pay off extremely high levels of external debt.
After 10 days of negotiations, with the IMF delegation, some "substantial progress" had been made. Nathan Porter, who is in charge of the IMF mission, stated in a statement that "virtual discussions will continue in the upcoming days."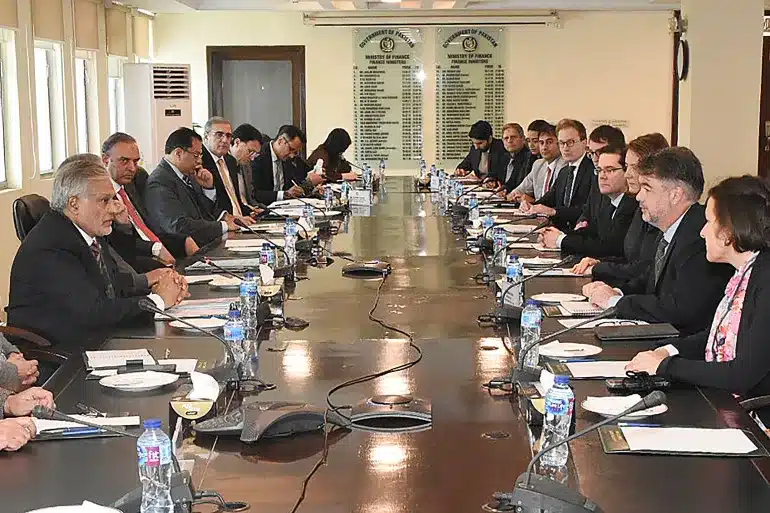 Despite the lack of a financial lifeboat, both parties made an effort to portray the meeting favourably. At a press conference, Pakistan's finance minister, Ishaq Dar claimed that the nation had received a thorough road map. He spoke of "difficult but necessary" reforms Pakistan will have to work on to revive its economy. The IMF needs to see Pakistan take action and make pledges before it agrees to lend Pakistan additional money. Ishaq Dar said the payout was delayed due to "routine procedures."
Pakistan's deliberate economic mismanagement
In Pakistan, annual inflation reached above 27% in January, the highest level since 1975, and there are growing concerns for the economy in this crucial election year. This week, the rupee hit an all-time low against the dollar, falling from 175 to 275, making purchases and payments more expensive in Pakistan.
One of Pakistan's most urgent issues is its dearth of foreign currency.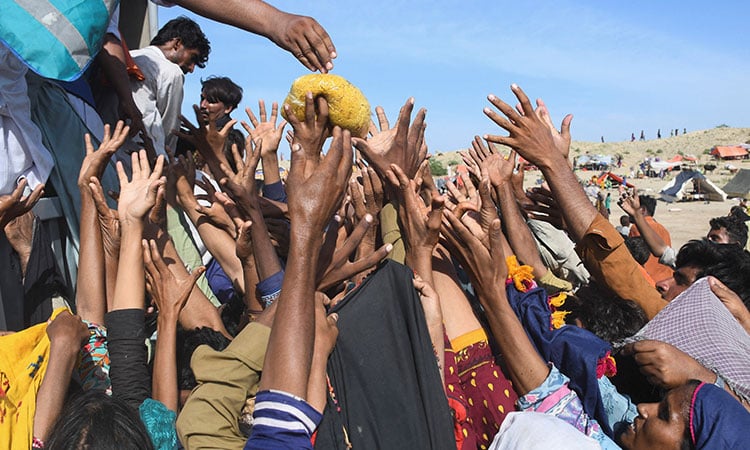 Analysts claim that the dearth of dollars in Pakistan happened because the government was secretly maintaining the bank's exchange rate artificially high. The government purposely allowed it to dip towards the end of the previous month, which can benefit some businesses but potentially raise prices.
Businesses and industries all throughout Pakistan reported having to slow down or stop operations while they also awaited the arrival of imported commodities that are currently piled up in ports. More than 8,000 containers, including everything from food to medication, were stacked up in Karachi's two ports by the end of January. According to local media sources, some of it has started to clear, but a lot of it is still trapped.
Pakistan's dodgy govt. at the mercy of the IMF.
Could Pakistan's condition thus improve? Simply put, the nation urgently needs additional funds, not least of all to keep the lights on. Summers are approaching in the next 20 days. The need for energy will increase as it gets warmer and more people to use electricity to run fans and air conditioning, which will put further strain on the infrastructure and pressure on Pakistan's nearly depleted foreign reserves.
"If the IMF programme is restarted, that will also enable the UAE and Saudi Arabia to release billions of dollars in promised funding. Afterwards, the possibility of a more serious balance of payments issue would be postponed " says Pakistani business and economic media.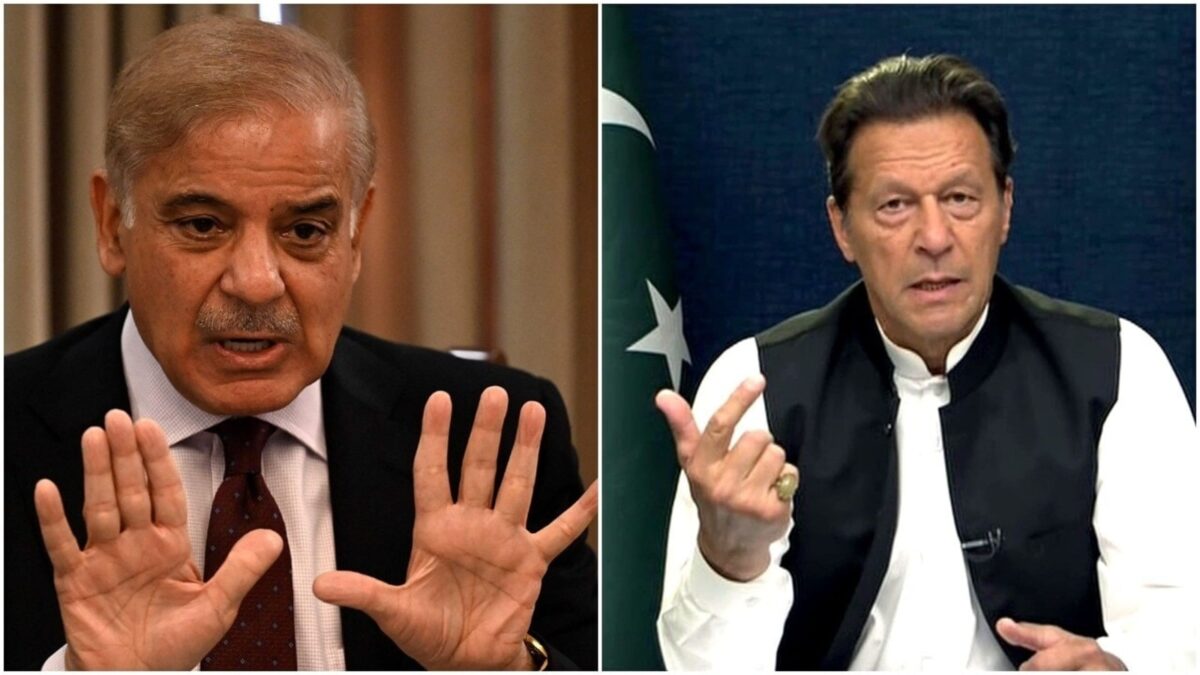 The question still remains unanswered. Are Pakistani politicians ready to make difficult commitments in order to reach an agreement, including maybe eliminating energy subsidies? A few days back, Prime Minister Shehbaz Sharif called IMF conditions "beyond imagination."
The conditions seem to get worse for the people of Pakistan as the newly elected administration in Pakistan claims it will not give in to its demands for early elections and that it is prioritising the economy. Planning Minister Ahsan Iqbal told, "We cannot keep the entire country in limbo for one person's personal advantage. There will be four to five months of uncertainty if an election is called now." One thing that all sides can agree on is that political certainty is necessary for economic stability, which is unlikely to occur while an election is on the horizon.
The Sharif government has failed to negotiate properly with the IMF team. He has blamed the former Prime Minister, Imran Khan for negotiating a $6bn rescue bailout with the IMF to address the balance of payments crisis. Khan's government had a fair share of disagreements with the IMF in the past but looking at the mired economic situation of the country it is time that the leaders lay low and agree to IMF terms and conditions to secure funds.